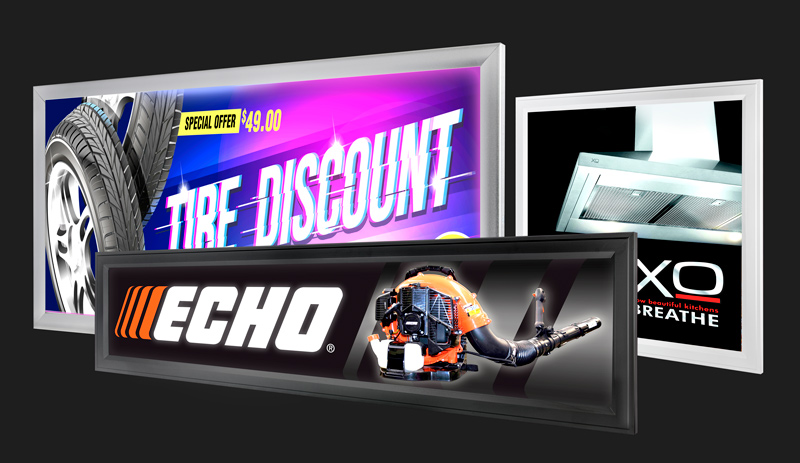 Backlit LED Light Box Displays
Create eye-catching signs and graphic displays with Super Bright LEDs' line of high-quality Even Glow® light boxes. Upload your own images for custom-printed LUXART® inserts, and select from a variety of ultra-thin frame styles.
Are you having trouble finding something?
Let us know what you were searching for or make a suggestion to help improve our search and product selection.
Page 1 of 1
|
1 - 4 of 4 Results
About LED Light Box Panels
Using Even-Glow® technology, these custom-printed LED panels allow you to turn a simple light into a statement. The ultra-thin light boxes can be used for stand-alone, wall-mount, or mobile applications, such as custom trade show lighting, retail advertisements, restaurant and bar signs, product showcases and branding, or experiential marketing.