The product you searched for is discontinued
We recommend the products listed below as replacements
Flexible LED Neon Strip Lights
In Stock
Volume price as low as
$

139.46
2.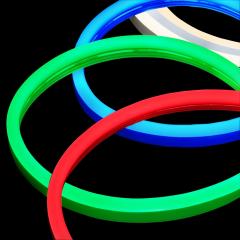 In Stock
Volume price as low as
$

139.46
Clearance
Volume price as low as
$

25.09
Are you having trouble finding something?
Let us know what you were searching for or make a suggestion to help improve our search and product selection.
Page 1 of 1
|
1 - 3 of 3 Results
About Flexible LED Neon Strip Lights
LED Neon Strip Lights are a modern, flexible alternative to traditional glass tube neon lights or rope lights. Applications include decorative gas station lighting, movie theater lighting, landscape lighting, retail store lighting, bar/club lighting architectural border lighting, signs, and more!