The Essential Guide to LED Bathroom Lighting
Whether keeping it simple and practical or luxurious and spa-like, your bathroom is a space where lighting design is critical. You will likely want the option for utility and luxury with bright and even light for your morning routine and diffused ambient lighting to relax in the evening.
Here are some recommendations for achieving ideal lighting in your bathroom with an upgrade to LED bathroom lights.

For bathrooms, the National Electrical Code (NEC) requires a minimum of one permanently installed light fixture controlled by a wall switch. Options to fulfill this requirement include a ceiling-mounted light fixture, vanity area light, or light/exhaust fan combo.
Beyond the essential requirement of one fixed light with a wall switch, the sky is the limit.
Lumens
The number of lumens needed for bathroom lighting varies depending on the room size and personal preference. Generally, we recommend around 50-75 lumens per square foot in a bathroom.
For example, a small bathroom that is 5 feet by 8 feet (40 square feet) would require 2,000-3,000 lumens (50-75 lumens per square foot).
Remember that the type of lighting fixtures and bulbs you use will also affect the amount of light output.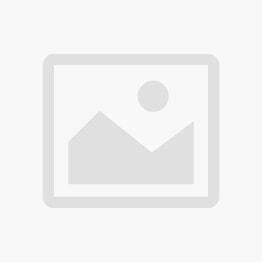 Waterproof Ratings
You want good lighting in your bathroom. However, you want to ensure that water and electricity do not mix. Not only will this combination cause damage to your fixtures, but it can also harm your health. Most areas in your bathroom are considered a dry environment and do not need to be waterproof. Following the IP rating zone recommendations and choosing lights with UL Environmental Ratings appropriate for bathrooms is a sure way to protect you and your lights.
What is IP Rating?
IP rating stands for Ingress Protection rating or International Protection rating. It is a standardized system that classifies and rates the degree of protection provided by an enclosure or casing against the intrusion of foreign objects like dust, dirt, water, and other contaminants.
The IP rating consists of two numbers. The first digit represents the degree of protection against solid objects, and the second digit denotes the degree of protection against liquids. The higher the number, the greater the level of protection. Either digit can be replaced with 'x' or '0', meaning no manufacturer testing was conducted for the value.
For example, an IP68-rated light would provide higher protection against solid objects and liquids than an IP44-rated light.
The IP rating system only provides information about the degree of protection against solid and liquid intrusions. It does not assess environmental factors like temperature, humidity, or impact resistance.
For intrusion, each higher number meets and exceeds the previous number. For liquid protection, IPx1–6 and IPx9K work in a linear set in much the same way, addressing pressurized spray and directional resistance (i.e., water droplets, high-pressure jet sprays, and steam). The values of 7 and 8 in the second digit deal exclusively with immersion and are not directly related to the other values for liquid resistance.
UL Listed for Locations Ratings
The UL Listings for lighting indicate products tested and certified by Underwriters Laboratories (UL) to meet specific safety standards and requirements for use in various applications.
UL Listed and ETL Listed fixtures have a rating for installers and inspectors as a more streamlined method of identifying lights suitable for a specific area. These ratings provide a shorthand for indicating sites appropriate for safe product installation. The three UL Listed locations are dry, damp, and wet.
Dry Locations

- Not ordinarily subject to moisture or wetness or a well-ventilated area subject to temporary dampness, such as a building under construction. Fixtures will be marked "UL Listed."

Damp Locations

- Damp locations include indoor or outdoor areas subject to occasional or regular condensation or moisture. Think bathrooms, indoor pools, and covered outdoor areas. Fixtures will be marked "Suitable for Damp Locations."

Wet Locations

- Water or other liquid can drip, splash, or flow over or around the fixture or components. These include outdoor areas exposed to rain or sprinklers and indoor spaces exposed to water, such as showers. Fixtures are marked "Suitable for Wet Locations."
Bathroom Zones
We have provided the image above as a general guideline for various environmental areas adapted from the IEE Wiring Regulations Bathroom Zones. Included are the appropriate IP rating for lights installed in those areas.
Zone 0: Considered a wet location, Zone 0 includes your bathtub and shower floor. We recommend using low-voltage lights that are IPX8 rated for extended submersion for safety.
Zone 1: Inside the shower surround and directly above the bath (approx. 7.5ft) are Zone 1 areas. Lights subject to multi-directional splashes need an IPX4 rating. If your shower has a high-pressure handheld shower head, go with IPX5. Zone 1 is either a damp or wet location and includes a sauna or steam room.
Zone 2: The areas directly outside Zone 1 and above the sink are Zone 2. These are damp locations, and we recommend an IPX4 rating unless you plan to clean these areas with pressurized water jets, in which case, choose IPX5.
Zone 3: As long as your bathroom is well-ventilated, it is considered a dry location. Damp air and condensation will likely be present. Because of this, lights rated for damp locations are preferable for Zone 3.
Lighting Types
For our purposes, we have created two bathroom lighting categories: task and ambient. Ambient lighting provides overall illumination and creates a relaxing atmosphere. In contrast, task lighting illuminates specific areas where you need more focused light for tasks such as shaving or applying makeup. Both types of lighting are essential for a well-designed bathroom that is functional and comfortable to use.
---
Ambient Lighting
Flush mount ceiling lights
A simple flush-mount ceiling light is a solid foundation for bathroom lighting. In addition to the longer lifespan and reduced energy consumption, modern LED fixtures offer plenty of features that make them ideal for bathroom lighting.
Lights with field-selectable CCT and dimming allow you to set the color temperature and adjust the brightness to suit your needs offering the most flexibility in your design.
Choosing dimmable LED lights for your bathroom also means using fewer fixtures spaced appropriately to get the same brightness.
Recessed downlights
If you already have recessed lighting or want a more low-profile option for your ceiling lights, use LED recessed downlights. These are available with dimming and selectable CCT features and can be installed directly in the ceiling or existing can light housings.
Dimming and selectable CCT give you complete customization. Choose cool white and dial the brightness to wake up and prepare for your day. When you need a relaxing spa-like feel, dial the output down and switch to a calming warm white. Choose a smart recessed downlight and control your lights via a paired smartphone app or voice control using Amazon Alexa or Google Assistant.
The general rule for positioning flush mount and recessed lighting: no lights within two feet of a wall and a distance of half the ceiling height between each fixture.
Task Lighting
Vanity Lights
Unless it is very small or rarely used, you will want task lighting paired with overhead lights, even in a powder room or guest bathroom. Most often, this will be in the form of vanity lights. Vanity lights should be placed near face level two to three feet apart, typically on either side of the mirror. Integrated LED bulkhead lights provide plenty of diffused light for this application.
An easy and inexpensive way to upgrade your existing vanity lighting is to replace your bulbs with LED bulbs. Get simple single-color white LED bulbs or upgrade to a smart bulb for optional wireless control, RGB, and white or tunable white light. Use our universal bulb finder to get the ideal replacement bulbs for your home.
A popular alternative to traditional sconce lights trending in bathroom lighting design is using LED strip lights to create a backlit vanity mirror.
An LED-backlit vanity mirror has LED lights around its perimeter or behind the glass. The LED lights provide bright and even lighting that helps illuminate your face while applying makeup or grooming.
These mirrors offer a sleek and modern design that adds a touch of sophistication to any bathroom or dressing area. Flexible LED strip lights accommodate mirrors of different shapes and sizes. Many strip lights have adjustable lighting settings that allow you to customize the brightness and color temperature of the LED lights.
In addition to providing optimal lighting for grooming, LED-backlit vanity mirrors are energy-efficient and long lasting, making them a practical and eco-friendly choice.
For more on LED strip lights, see our Ultimate Strip Lighting Guide.
Line-of-Light Channels
For a striking and modern look with plenty of ambient light, look to the versatile combination of LED strip lights and aluminum channels. Aluminum strip channels, sometimes called extrusions or profile housings, come in various shapes and sizes for multiple ambient and task lighting applications. Extrusions improve thermal regulation for extended strip life, provide a clean, finished look for your fixture, and can improve the IP rating based on the installation details.
Line-of-light channels are ideal for lighting dark corners in showers and niches. These channel fixtures define areas within an open space or create an aesthetically pleasing, eye-catching design by installing them in tile joints. You can also use aluminum channels with LED strip lights to frame mirrors for uniform illumination.
Final Notes
We hope these guidelines help you choose the lights to illuminate your bathroom for utility and luxurious relaxation. Please get in touch with our customer service team for more information if you have any questions. For questions regarding safety and the code compliance of your installation, contact your licensed electrician.