Same Day Shipping
Super Bright LEDs warehouses are centrally located in the U.S. If your order is placed Monday through Friday before 3 p.m CST, we will ship it that day. If you find that you need to return or exchange a product, we offer hassle-free 30 day returns and exchanges inside and outside of the U.S.
Site Tools
Account
Shop by Category
2003 Ducati 749S
Low Beam Headlight Bulb
Light up the night with our 2003 Ducati 749S low-beam LED headlight bulbs. Swap your factory bulbs for ours, and experience some of the brightest headlight bulbs with LEDs from top-notch brands like Cree and Luxeon so that you can see and be seen better than the rest.
1.
Base Type
P20d (Right Angle Prefocus)
Dimensions: 4.997cm(1.97") x 4.997cm(1.97") x 8.357cm(3.29")
In Stock
Volume price as low as
$

26.95
2.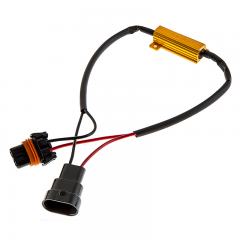 In Stock
Volume price as low as
$

6.25
3.
Base Type
P20d (Right Angle Prefocus)
Out of Stock, Expected 01/31/20
Volume price as low as
$

31.45
Page 1 of 1
|
1 - 3 of 3 Results