Live Chat
Offline
Email
866-590-3533
Phone Support Hours
8:30 AM to 8:00 PM CDT Monday-Thursday
8:30 AM to 4:00 PM CDT Friday
Navigation
Site Tools
Account
LED Products
1.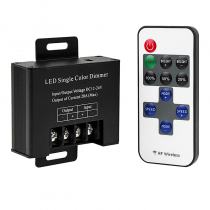 Suitable for Vehicles
N/A
Wireless LED Dimmer Receiver and Remote. Remote transmits RF signal to the Receiver, controlling the LED strip or other LED lights. Range on remote is 15m depending on local conditions. 12~24VDC input - controls any 12~24VDC LED Strip from up to 100ft. Single channel, 20 amps total. 8 dynamic color-changing modes with adjustable speed control. Features power cycle mode retention. Battery for RF remote included.
2.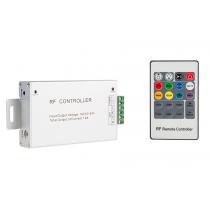 Universal Red/Green/Blue (RGB) controller and dimmer with handheld RF Remote can control any 12VDC RGB LED products. 8 individually selectable Dimmable Static Color Modes. 6 individually selectable Dynamic Color-Changing Modes with Speed, Brightness, Play/Pause and ON/OFF controls. Maximum load is 4 amps per channel, 12 amps total.