Clearance Under Cabinet Lighting
Buy Now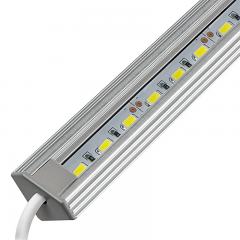 Buy Now
Are you having trouble finding something?
Let us know what you were searching for or make a suggestion to help improve our search and product selection.
Page 1 of 1
|
1 - 2 of 2 Results
About Clearance Under Cabinet Lighting
Our LED under-cabinet lighting products provide just the right amount of light for any task—whether that's prepping meals in the kitchen, lighting up a bookshelf or display cabinet, or tinkering away at your workbench. We offer ready-made linear and round counter top lights. For a more customized under-cabinet lighting approach, choose our LED strip light kits. These flexible, adhesive-backed tape lights can be cut to any length and can be used in aluminum channels with lenses for a finished look. In addition to various whites, they're available in color-changing and tunable white options that can be controlled with remotes, smartphones, Alexa, or Google Assistant.