Clearance Single Color LED Strip Lights
1.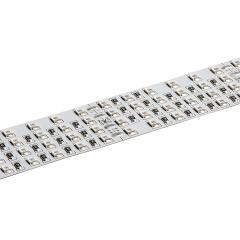 HL-IP20-Color-30m-QuadRow
Clearance
Volume price as low as
$

791.89
Are you having trouble finding something?
Let us know what you were searching for or make a suggestion to help improve our search and product selection.
Page 1 of 1
|
1 - 1 of 1 Results
About Clearance Single Color LED Strip Lights
Single-color flexible strip lights produce an energy-efficient, appealing, and long-lasting solution for under-cabinet lighting, patio/deck lighting, accent lighting, and more. Our single-color strip lights come in a variety of colors, LED densities, lengths, and weatherproof ratings to match any need indoors or outdoors. All of our flexible strips are easily mounted with their adhesive backings, making any installation simple and easy.