Clearance Shop and Garage Lights
Clearance
Volume price as low as
$

8.89


2.
Clearance
Volume price as low as
$

53.89


3.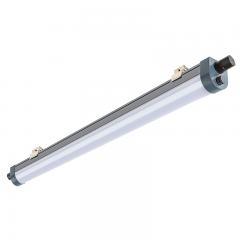 Clearance
Volume price as low as
$

134.89



Are you having trouble finding something?
Let us know what you were searching for or make a suggestion to help improve our search and product selection.
Page 1 of 1
|
1 - 3 of 3 Results
About Clearance Shop and Garage Lights
Achieving the perfect amount of illumination in your shop or garage is easy when you have so many options to choose from. These T8 tubes and linear LED fixtures are long lasting and can be used to replace incandescent and fluorescent fixtures as they go dull or burn out. You can purchase dimmable fixtures in a variety of sizes, color temperatures, wattages and brightnesses. No matter what you choose, you're sure to save on energy costs!