Clearance Rigid LED Linear Light Bars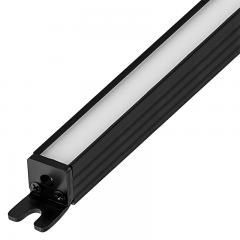 Buy Now
Buy Now
Buy Now
Are you having trouble finding something?
Let us know what you were searching for or make a suggestion to help improve our search and product selection.
Page 1 of 1
|
1 - 3 of 3 Results
About Clearance Rigid LED Linear Light Bars
Rigid LED light strips are available in aluminum and printed circuit board (PCB) styles. These linear LED light bars can be used for many home and commercial applications, such as under-cabinet lighting, workbench lighting, display case lighting, and showcase lighting. They're offered in a variety of intensities and colors and are available with plug-and-play or pigtail connectors.