Clearance LED Wall Packs
1.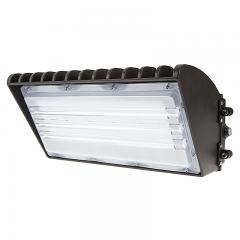 Clearance
Volume price as low as
$

89.95





Are you having trouble finding something?
Let us know what you were searching for or make a suggestion to help improve our search and product selection.
Page 1 of 1
|
1 - 1 of 1 Results
About Clearance LED Wall Packs
Power meets energy efficiency in our weatherproof LED wall packs. These durable lighting solutions come in a variety of styles and color temperatures for any need. Available styles include standard, mini, full cutoff, semi cutoff. All styles are weatherproof with heavy-duty die cast aluminum housings. Many of our LED wall packs include a dusk-to-dawn photocell sensor for effortless operation and increased energy savings.