Clearance LED Sign Modules
1.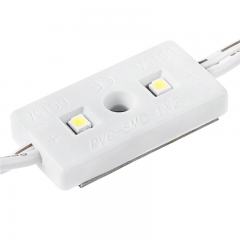 Clearance
Volume price as low as
$

4.39

Page 1 of 1
|
1 - 1 of 1 Results
About Clearance LED Sign Modules
LED sign modules are designed for channel letters, sign lighting, under-cabinet lighting, store window lighting, display case lighting, and more! The single-color or color-changing RGB LED modules are available in strands of at least 25 and are easy to install with their adhesive backings and screw holes.