Clearance Aluminum Channels
Buy Now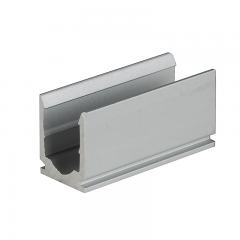 Buy Now
Buy Now
Are you having trouble finding something?
Let us know what you were searching for or make a suggestion to help improve our search and product selection.
Page 1 of 1
|
1 - 3 of 3 Results
About Clearance Aluminum Channels
Create your own LED light fixture with aluminum LED channels. These LED profile housings provide a clean, finished look for LED strip lights. They're available in various shapes that may be cut to any size. Complete the look with end caps, lenses, and an in-line switch. Suitable for any application, including under-cabinet lighting, bookshelf lighting, cupboard lighting, cove lighting, stair lighting, and more.