About Us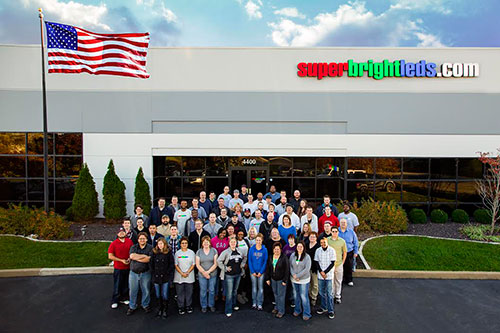 Founded in 2002, superbrightleds.com began as a small online retailer with the goal of providing quality LED technology, great customer service and superior technical support to our customers.
Today, SBL has grown to be one of the leading online retailers of LED lights and accessories by:
Assembling the best team—from our customer service professionals and test lab technicians to our web development and shipping departments.
Developing new products and adding to our existing product lines to better serve our customers' needs.
Testing all products extensively for quality and dependability.
Working with our suppliers to keep prices affordable and competitive.
Expanding our online resources to help customers make informed decisions about LED lighting.
Offering a Business Solutions service for OEM, reseller and commercial customers.
Have questions about LEDs? We are here to help whether you are changing one bulb or updating all of your lighting. After all, at superbrightleds.com we offer LED Lighting for Everything.
SSL certificates from DigiCert® are the ultimate online security and trust solution delivering both 256-bit encryption and providing the highest level of authentication and extended validation using a rigorous verification process.
The presence of SSL means you can rest assured that communications (e.g. credit card numbers) between your browser and this site's web servers are private and secure.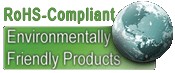 LED products use much less energy than their halogen and incandescent counterparts. They also produce less heat, which can save energy in indirect ways such as air-conditioning costs. Not only will LEDs save on utility bills, but they will last longer and save in replacement costs as well.
---
Contact Information
We usually reply to emails on the same business day. Selecting the right option under the inquiry drop-down will aid us in getting back to you as quickly as possible. Please mention how you found this site.
We do not supply free samples as we receive too many requests for them.
For Pre-Sale questions regarding product selection, please make sure "Pre-sale and Product Selection" is selected in the inquiry drop-down.
Let us know about any suggestions or feedback you may have in regards to improving our website or product selection. We are constantly expanding our product line and are interested in hearing what you need in an LED product. We typically do not respond to feedback emails but appreciate your input as it helps us to create an optimal shopping experience.
Chat
Our customer service representatives and technical support team are available to chat throughout the week.
Monday-Thursday: 8:30 a.m.-8 p.m. CST
Friday: 8:30 a.m.-4 p.m. CST
When members of our team are available, you will see a chat icon and a link located at the top of each web page.
Phone Numbers
To expedite your order and ensure that we receive all information accurately, please place your order online if possible. Our website uses the latest security features to ensure that your information is transmitted securely. You will only receive emails from us concerning your order. Please enter a valid email address to receive order confirmation and tracking information. Easily pay with your credit card or Paypal account.

Phone orders are accepted from 8:30 a.m. to 8 p.m. CST Monday through Thursday and from 8:30 a.m. to 4 p.m. CST on Friday.
Toll Free:

866-590-3533

Local:

314-972-6200

Fax:

314-972-6202
Address
Super Bright LEDs, Inc.
4400 Earth City Expressway
St. Louis, Missouri 63045-1328
Shipping
If you placed an order and want to know its status, please check your email for tracking information. If you need assistance, send us an email, and make sure "Order Status" is selected in the inquiry drop-down.
We make every effort to ship all orders within 24 hours.
Same-day shipping if order is placed by 2 p.m. CST.
Next-day shipping (excluding weekends) if order is placed after 2 p.m. CST.
Monday shipping if order is placed on the weekend.
**An email is sent to confirm that your order has been received and is being processed. Another email will be sent to you with tracking information when your order ships.
Overnight & 2-Day Shipping/Saturday Delivery
Overnight and 2-day shipping options are only available to destinations within the USA. Shipments are sent via UPS and are delivered in 1-2 business days (not weekends).
If you need Saturday delivery, you must request it either in our order form "Comments" box or by calling us at 866-590-3533. Saturday delivery usually costs about twice as much as normal business day delivery. Quotes are provided upon request.
A signature is automatically required for any superbrightleds.com orders over $500. If you would like to waive the signature requirement for a package over $500, please call or email us. An adult signature (18+) is required to legally sign for UPS deliveries.
International (Shipping outside the US)
Please use our order form "Comments" box to clarify your address if necessary.
We will ship by USPS to almost anywhere in the world. Overseas customers, please select the "USPS First Class Mail International" or "USPS Express Mail International" option. Additional shipping charges may apply. USPS First Class Mail International shipping may take 5-10 days to arrive and cannot be tracked. USPS Express Mail International delivery time is 3-4 days and can be tracked. We highly recommend USPS Express Mail International for orders shipped out of the United States. We are not responsible for lost orders if you select the USPS First Class Mail International shipping option. The 2-day option is for USA only. If you prefer DHL or FedEx, indicate this in the "Comments" box on the order form and we will confirm the price by email. There are also "Freight Collect" options on the order form to ship on your courier account.
Canada
There will be an additional duty tax. Taxes and fees are included in your shipping cost.
Duty, taxes, and fees are included in shipping cost displayed at checkout.
Overnight and 2-day shipping are not available.
Stock and Backorders
Out-of-stock items are indicated as such and are listed with an expected due-back date. To receive an email alert when the product is available, click the "Email me when this product is back in stock" link located on the product's page.
Some items may be on backorder; expect extended shipping time on those products. Contact us if you want a shipping estimate for products that are on backorder.
When you add a backordered product to your cart, you will be given an expected in-stock date for that product. If an expected in-stock date isn't available, we will email you with an expected shipping date for the product after your order is placed.
After you place your order, we will email you if the product's expected in-stock date changes.
Accepted Forms of Payment
Credit Card
We accept Visa, MasterCard, Discover and American Express. Credit card information is never stored anywhere on our premises or online server. Credit card information is transmitted securely using 256-bit encryption.
PayPal
Select "PayPal" on the order form. Your order will not be processed or shipped until payment is received and verified. You will not be able to modify your order once it has been submitted.
Electronic Funds Transfer
Select "Bank Transfer" on the order form. There is a $20 bank transfer fee included when you place your order. Our online shopping cart will generate a P/I (proforma invoice) that we will email to you along with the shipping charges and our bank information. Your order will not be processed or shipped until payment is received.
Purchase Orders / NET 30 Terms
We only accept POs ($100 merchandise minimum) after credit approval.
Please fax your credit references, bank information and D&B number to us at 314-972-6202 or email PDF documents; make sure "Order Status" is selected in the inquiry drop-down.
If you would like to send purchase orders in a file format other than PDF, please email a request to do so.
Returns and Exchanges
Return Policy
We have a hassle-free 30-day return policy.
Please order small quantities of LEDs and LED Products to test for suitability in your application before ordering large quantities.
Returned merchandise needs to be in original packaging and condition.
Make sure to include all materials, manuals, instructions, etc.
If you request an RMA (return merchandise authorization) within 30 days of purchase, a return shipping label will be emailed to you. We do not mail physical labels.
International returns require RMA form completion as well as an email (select "Returns and Exchanges" from the inquiry drop-down) to Super Bright LEDs stating that you are returning an item. A shipping label will not be sent without both completed requirements.
Returns to the US and Canada will receive a USPS label for small orders and a UPS label for large orders. All other international returns (regardless of size) will receive a UPS label.
RMAs are approved for issues pertaining to manufacturing defects, dissatisfaction and misshipments.
Return labels will not be issued for products that have been abused or used improperly.
Please allow 7 business days to see a refund on your credit card statement.
COD (collect on delivery) and Freight Collect packages will not be accepted.
A 15% restocking fee may apply to orders containing quantities of 100 or more pieces, orders with missing materials or merchandise not in original packaging and condition.
Component or discrete LEDs cannot be returned if the package has been opened. LED bulbs and other products can be returned if opened.
Use the RMA Form to Get Started
Exchange Policy
We have a 30-day exchange policy.
We will only exchange items if the value of the item(s) you are returning exactly matches the value of the item(s) you want to exchange them for.
Warranty

All LED Products: 2-Year Replacement Limited Warranty
Super Bright LEDs carries a minimum 2-year limited warranty on all LED products for manufacturing defects or product failures. Select products may carry more than a 2-year warranty, which will be documented on the product page. If you experience an issue with a product, a technician from our support team may be able to diagnose the issue. Technical support is available by phone, chat and email. The warranty is valid and only applies when Super Bright LEDs' products are properly used for their intended applications.

Select Products: Limited Lifetime Warranty
Super Bright LEDs, Inc. warrants that products carrying a lifetime warranty will be free from defects in the material and workmanship for the lifetime of the product. If an LED or other internal component fails, return the product to Super Bright LEDs, Inc. for inspection. If, after inspection, Super Bright LEDs verifies that the defect was not caused by negligence, abuse, unauthorized repair or disassembly, we will replace the product with the same product. In the case the exact product is no longer available, a product of equal value may be substituted. Warranties are non-transferable. Warranty terms and policies are subject to change without notice.
---
A copy of the invoice is required for warranty repairs or replacements. As stated above, all products are warranted for 2 years from the date of purchase, select products have extended warranty periods. Warranty is void when products are used in applications for which they are not intended—such as using a 12-volt LED car bulb in a 24-volt vehicle. Please call or email to notify us prior to returning items for warranty repair or exchange. Return shipping costs are the sole responsibility of the customer. All product specifications are subject to change without notice.
Discounts
Quantity Discounts (Wholesale Pricing)
Our discount tiers are based on product price and quantity. The product price determines your tier, and as you increase the quantity of the product, you may be eligible for increasing discount levels based on the ranges listed below.
Discount pricing can be found on specific product pages by clicking the link that says "Quantity Discount Pricing." For larger quantity pricing or for pricing on items that our shopping cart does not apply discounts to, contact us; make sure "Pricing" is selected in the inquiry drop-down.
Discount Tier
Price Level
Quantity Tiers
$300+
5 - 9: 5%
10 - 24: 10%
25 - 49: 20%
50 - 99: 25%
100+: 30%
n/a
$200 - $299.99
10 - 24: 10%
25 - 49: 15%
50 - 99: 20%
100 - 199: 25%
200+: 30%
n/a
$100 - $199.99
25 - 49: 5%
50 - 99: 10%
100 - 249: 20%
250 - 499: 25%
500+: 30%
n/a
$1 - $99.99
50 - 99: 10%
100 - 499: 20%
500 - 999: 25%
1000+: 30%
n/a
n/a
< $1
10 - 99: 10&percnt;
100 - 499: 20&percnt;
500 - 999: 25&percnt;
1000 - 4999: 30&percnt;
5000 - 9999: 40&percnt;
10000&plus;: 45&percnt;
---
Promotional Discounts
We do not provide promotional codes upon request. Please do not contact us requesting a promotional code.
Occasionally, promotional discount codes can be found in print or online advertisements, are sent via email or are available through other events or mediums. These codes are normally used to receive a percentage discount off your order. Promotional codes may be discontinued at any time without notice.
Quantity discounts cannot be combined with promotional discounts; the largest discount type will be used.
Technical Help
Feel free to contact us with technical questions; make sure "Technical Help" is selected in the inquiry drop-down.
Note that we receive a lot of emails, and sometimes it takes longer than anticipated to respond to them. Keep your emails as brief as possible for timely responses. If you do not know how to use LEDs, please explore the links on our LED Info page. We do not provide design advice for your LED circuits. LEDs are electronic components and do require some technical knowledge to use them properly. Also we do not advise on bulb types for your car; please be sure of the bulbs you need before you order them. Please see our Vehicle LED Bulb Finder or Cross Reference page for help with your vehicle's bulb types.
See specifications for products by clicking on the product name, photo or " More Info & Buy" link. All available specifications are listed on product pages under the "Specifications" tab.
Custom LED Designs
Custom versions, sizes and assemblies are available for many of our products. If you require custom variations for any of the products on our website, please contact us, and make sure "Send us your Suggestions" is selected in the inquiry drop-down.
Privacy Statement
Super Bright LEDs is committed to respecting and protecting the privacy of those who order from superbrightleds.com. Information collected to process orders is only used in relation to those orders. We will never disclose your information to anyone for any reason. When you place an online order with us, you have the option to only receive emails relevant to that order. If that option is selected, you will never receive promotional emails from us (or any other source) as a result of placing an order with us.
We use a tracking technology called a "cookie." A cookie is a small text file that a website can place on your computer's hard drive in order, for example, to collect information about your activities on the site or to track your preferences and selections.
Legal
Copyright, Trademark and Patents
All content included on this site, superbrightleds.com, such as text, graphics, logos, button icons, images, audio clips, data compilations and software is the property of Super Bright LEDs, Inc. or its content suppliers and is protected by United States and international copyright laws. The Super Bright LEDs, Inc. logo—superbrightleds.com—(shown in color) is a registered trademark.
Super Bright LEDs, Inc. graphics, logos, page headers, button icons, scripts and service names are trademarks or trade dress of Super Bright LEDs, Inc. in the U.S. and/or other countries. Trademarks and trade dress owned by Super Bright LEDs, Inc. may not be used in connection with any product or service that does not belong to Super Bright LEDs, Inc. in any manner that is likely to cause confusion among customers or in any manner that disparages or discredits Super Bright LEDs, Inc.

All other trademarks not owned by Super Bright LEDs, Inc. that appear on this website are the property of their respective owners—who may or may not be affiliated with, connected to or sponsored by Super Bright LEDs, Inc.
Limitation of Liability
IN ALL CIRCUMSTANCES THE MAXIMUM LIABILITY OF SUPER BRIGHT LEDS, INC. IS LIMITED TO THE PURCHASE PRICE OF THE PRODUCTS SOLD. SUPER BRIGHT LEDS, INC. SHALL NOT, UNDER ANY CIRCUMSTANCES, BE LIABLE UPON A CLAIM OR ACTION IN CONTRACT, TORT, INDEMNITY OR CONTRIBUTION, OR OTHER CLAIMS RELATING TO THE PRODUCTS IT SELLS WHICH EXCEEDS THIS LIABILITY LIMIT. SUPER BRIGHT LEDS, INC. SHALL NOT BE LIABLE FOR THIRD PARTY CLAIMS FOR DAMAGES AGAINST THE CUSTOMER OR FOR MALFUNCTION, DELAYS, INTERRUPTION OF SERVICE, LOSS OF BUSINESS, LOSS OR DAMAGE TO EXEMPLARY DAMAGES, WHETHER OR NOT SUPER BRIGHT LEDS, INC. HAS BEEN MADE AWARE OF THE POSSIBILITY OF SUCH CLAIMS OR DAMAGES.