The product you searched for is discontinued
We recommend the products listed below as replacements
Underwater LED Lighting
You may also be looking for...
1.
Clearance
Volume price as low as
$

89.89


2.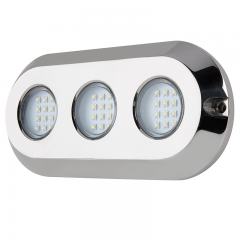 Clearance
Volume price as low as
$

269.89


Are you having trouble finding something?
Let us know what you were searching for or make a suggestion to help improve our search and product selection.
Page 1 of 1
|
1 - 2 of 2 Results
About Underwater LED Lighting
LEDs are the ideal choice when it comes to underwater lighting for boats and decks, designed to be brighter, more energy-efficient, and last far longer than traditional light assemblies. Changing immersed lights on your boat or around your deck is a time-consuming and troublesome task, but our durable, watertight lights guarantee up to 50,000 hours of uninterrupted water illumination. We carry a variety of in-stock styles, colors, and shapes to fit any need.