The product you searched for is discontinued
We recommend the products listed below as replacements
Commercial Truck and Trailer
In Stock
Volume price as low as
$

8.05




2.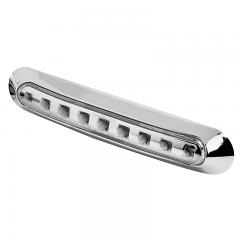 In Stock
Volume price as low as
$

8.05




Page 1 of 1
|
1 - 2 of 2 Results
About Commercial Truck and Trailer
This extensive line of LED trailer lights and truck lights includes license plate lights, tail lamps, LED marker lights, LED brake lights, LED reverse lights, LED clearance lights, turn signal lights, pedestal lights, reflectors, and more. Available in many shapes and sizes, the LED lights are suitable for use on trailers, semitrucks, Peterbilt trucks, box trucks, and tow trucks.