Banner Lights
Buy Now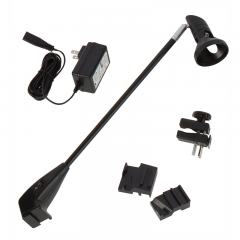 Buy Now
Are you having trouble finding something?
Let us know what you were searching for or make a suggestion to help improve our search and product selection.
Page 1 of 1
|
1 - 2 of 2 Results
About Banner Lights
LED lighting attracts prospective clients and customers to your trade show booth or retail space. High-CRI LEDs in light strips, bars, recessed and puck lights, panel lights, and replacement bulbs emit crisp, clear illumination while creating eye-catching display areas.