Navigation
Site Tools
Account
Tail, Brake, & Turn LED Bulbs
1.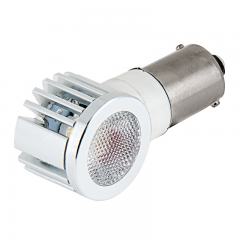 LED replacement bulbs can fit vehicle tail lights, brake lights, reverse lights, turn signals or side marker lights. This 1156 single-contact bulb has 1 high-power LED (2-watt) that creates a 140° viewing angle. The adjustable bulb head is perfect for any right-angle application. BA15S 15-mm bayonet base for easy plug-and-play installation—just twist to lock in place. The energy-efficient bulb operates within a wide 9-14.8V DC range and is designed to last 30,000 hours on your car, truck, SUV, or van—25 times longer than incandescent bulbs. Available in natural white, amber and red. Not sold in pairs. Price per bulb.
Clearance Options Available

Super Bright LEDs, Inc. offers a 2-year warranty to protect against manufacturer defects and malfunctions. If you experience failure of an LED or other component not caused by negligence, abuse, unauthorized repair or disassembly, we will replace the product within the warranty period. If the same product is no longer available, a product of equal value may be substituted.
Read More

RoHS stands for Restriction of Hazardous Substances. Certain materials used in electronics and electrical products have been deemed hazardous to people and the environment and, therefore, must be limited. For a product to be RoHS compliant, testing must be performed and documented to show limited or no use of cadmium, hexavalent chromium, lead, mercury, polybrominated biphenyls, and polybrominated diphenyl ethers.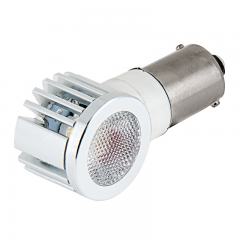 View More Information