LED Strobe Beacons
In Stock
Volume price as low as
$

44.95

2.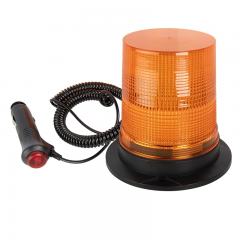 In Stock
Volume price as low as
$

35.95

Page 1 of 1
|
1 - 2 of 2 Results
About LED Strobe Beacons
360 degree LED warning lights make your vehicle visible from all angles to help maximize safety. Amber-colored LED beacon lights are typically used on construction vehicles and private citizen vehicles like snow plow trucks and volunteer firefighters. They are also often used on agriculture, towing, and warehouse vehicles. In the past,halogens have been used for beacons light, but modern LEDs offer many benefits that halogens can't. LEDs have an extended lifespan and can produce the same amount of light or more while using far less power to do so. Since LEDs require less power they can be left on while the engine is off, thus reducing fuel costs and lowering the risk of draining your battery. We carry a wide variety of in-stock sizes, flash patterns, and styles that are backed by our lifetime warranty.