Stick-Up LED Lights
1.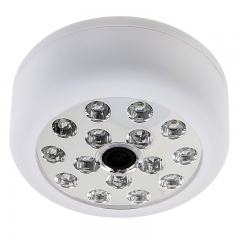 In Stock
Volume price as low as
$

6.71


Are you having trouble finding something?
Let us know what you were searching for or make a suggestion to help improve our search and product selection.
About Stick-Up LED Lights
Portable or fixed location, LED Stick-Up lights are ideal for use in any dark space such as cabinets, pantries, closets, drawers, sheds, or storage compartments. Activated by touch, motion sensor, or power outage, Stick Up lights can be installed in homes, offices, boats, trailers, and RVs.