With an LED Light Box Panel, you can create a captivating focal point in any retail space, office building, or mobile business. Experience an illuminated sign or logo that pops or a product advertisement that commands attention. Each complete LED Light Box is equipped with your custom image or choice of more than 1 million stock images.
Using Even-Glow® technology, the ultra-thin light box emits a smooth, even glow through your image—enhancing its colors and highlighting what you want to showcase. Add one to your wall, window ledge, or desk, or mount them inside a mobile booth or marketing vehicle. Outfit your light box with one of our decorative frames, and add an upscale, modern look to any environment with a product that's unlike all the rest.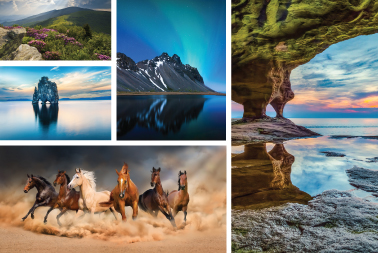 First, it is important to know what image or type of image it is you are looking for and the possible words that are used to describe that image. This will help you think outside the box of when searching for a particular image for yourself.
It is also important to know you are searching in a database of images that is curated by thousands of photographers. They are uploading their photographs with "tags" or "keywords" that helps populate their images for a wide audience.
In conclusion, you are trying to match up a search phrase that summarizes your image to the keywords used by the uploader of that image in mind. It is best practice to refine your phrase rather than assuming your first search is the correct search and scanning through pages of images.
The stand-alone option has the simplest installation: simply plug the panel into a standard outlet to proudly display your image or artwork. Panels with this option are great for window signs and displays, LED retail advertising signs, product showcase and branding, custom-logo LED lights, and backlit art displays.
The wall-mount bracket allows you to install your LED Light Box Panel directly on a junction box so that it's set flush against the wall or ceiling. This product should be installed by a certified electrician. Wall-mount panels are perfect for restaurant and bar signs, trade show and exhibition displays, hospitality and medical signs, LED airport signs, retail advertising signs, and LED lobby signs.
1.

Remove Surface Mounting Kit and panel from packaging.

2.

Turn off power and run supply wiring through J-box. Insert supply line and neutral power wires into corresponding locations on orange quick disconnect. Line is labeled in black, neutral is white.

3.

Temporarily attach Surface Mounting Kit to J-box and align to the desired orientation, using a level. Mark screw holes and drill pilot holes then remove surface Mount Kit. Insert screw anchors into mounting surface at marks. Reinstall Surface Mounting Kit to j-box and install screws to screw anchors.

4.

Align the longer hooks labeled "Step 1" on the Surface Mounting Bracket to the larger slots along the edge of the panel backing labeled "Step 1" and slide to the first notch.

5.

Connect the green ground wire to supply ground wire. Connect the two orange quick disconnects together. Connect the 0-10V dimming wires according to the Wiring Diagram with wire nuts.

6.

Tuck wiring into J-box being sure not to pinch wires.

7.

Lift panel onto remaining hooks on Surface Mounting Bracket while aligning to remaining slots on panel. Slide panel the same direction as step 4 until the panel locks into the second notch.
Brightness can be controlled by using the light's step-dimming (power-cycle dimming) feature or with a 0-10V dimmer. Your LED light box has three set brightness levels that can be controlled by powering it off and on again. All LED panel lights will be at full brightness when they are first turned on. To achieve 50 percent brightness, power your panel off and on again within two seconds. You can step down your panel's brightness once more to 10 percent by repeating the previous power cycle instructions. To cycle from 10 percent or 50 percent to 100 percent brightness, switch off power to your panel for at least three seconds, and then power on your panel. While any of our products can be ordered with a separate dimmer, the Stand Alone LED Light Boxes have a pre-installed dimmer option.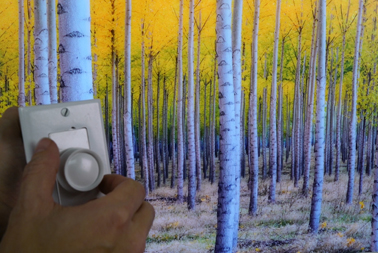 Our 2x2 and 2x4 dimmable LED panel lights are available with a variety of decorative framing options. Choose from white or black aluminum housings or handmade wood frames. Constructed of beautifully shaped poplar, our wood frames are available in a walnut stain or matte black paint. Unfinished frames are also available and can be painted or stained to match any decor.
It's simple to swap out the diffuser in your LED Light Box Panel. Start by removing all screws and mounting tabs from the back of the panel. Next you will remove the back plate, foam pad, white reflector, light guide plate, and the existing printed diffuser. Insert your new diffuser, and replace all components in the order that they were removed. Finally, screw the aluminum back plate and mounting tabs into place.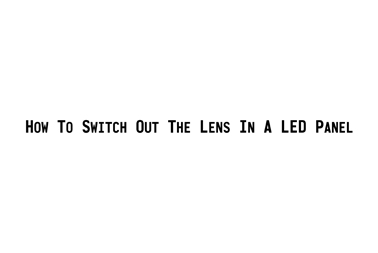 These can be cleaned with your standard, light duty window cleaners or other similar products. No specialty cleaning products are needed. Abrasive scrubbers and strong cleaning products should not be used.