Navigation
Site Tools
Account
LED Sign Modules
1.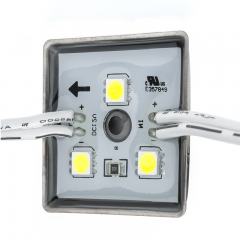 Brightness
Brightness
The brightness of a product in relation to the 1 results.
| | |
| --- | --- |
| This Product | 59 Lm/Module |
| Brightest Product in Results | 59 Lm/Module |
Total Power Consumption(Max)
IP Rating
IP67: The waterproof product allows zero entry of dust. It is protected against the effects of immersion between 15 centimeters and 1 meter.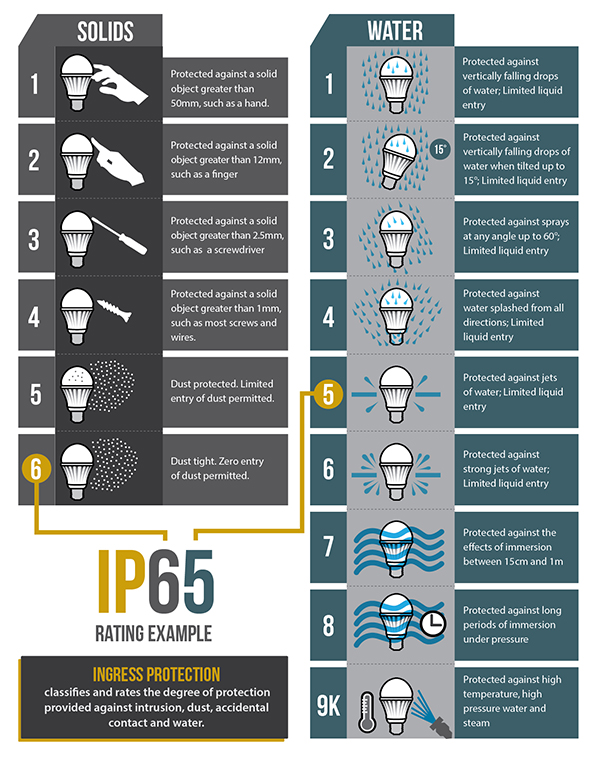 These single-color LED light modules provide consistent illumination for channel letters, sign lighting, under-cabinet lighting, store window lighting, display case lighting, and more! Customizable quantity strands are created upon purchase (up to 20 modules per strand) and are wired together with 3-19/64" spacing between modules. The 20-gauge wire is polarity sensitive; black striped wire is negative and white wire is positive. Each LED module has 3 bright LEDs (5050 SMD) with an output of up to 59 lumens. LEDs emit a wide 140° beam angle that is best suited for illuminating up to 14" wide channel letters that are as shallow as 3 inches. The low-profile module is made of stainless steel with a 5/32" screw hole for mounting in extreme cold or heat. Double-sided 3M adhesive foam tape is also included for secure mounting. The waterproof module has 12V DC operation and is designed to last 30,000 hours. Available in cool white, natural white, warm white, blue, green, amber, and red.

Super Bright LEDs, Inc. offers a 5-year warranty to protect against manufacturer defects and malfunctions. If you experience failure of an LED or other component not caused by negligence, abuse, unauthorized repair or disassembly, we will replace the product within the warranty period. If the same product is no longer available, a product of equal value may be substituted.

Underwriters Laboratories (UL) LLC is an independent testing agency that works to verify product safety and quality. A UL-Recognized label ensures that a product component, such as a power supply or LED light strip, has been tested and verified as safe to use in a UL-Listed product. UL-Listed product samples are tested by UL and meet their Standards for Safety requirements.

Products that have an International Solid-State Lighting Alliance (ISA) label are approved as quality, energy-efficient LED lights that help to create a sustainable society.

RoHS stands for Restriction of Hazardous Substances. Certain materials used in electronics and electrical products have been deemed hazardous to people and the environment and, therefore, must be limited. For a product to be RoHS compliant, testing must be performed and documented to show limited or no use of cadmium, hexavalent chromium, lead, mercury, polybrominated biphenyls, and polybrominated diphenyl ethers.
Are you having trouble finding something?