LED Flood Lights
1.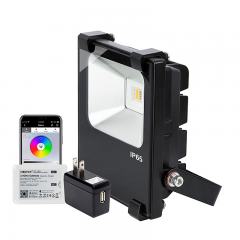 Clearance
Volume price as low as
$

35.95


Page 1 of 1
|
1 - 1 of 1 Results
About LED Flood Lights
Brighten large outdoor spaces with our line of high-power LED flood lights. Fixtures feature adjustable mounting brackets, allowing you to focus light output with precision. Quality-tested and built to last, our LED flood lights stand up against the elements and significantly outperform traditional halogen fixtures. A top choice for a wide range of applications, including billboard and subdivision sign lighting, architectural facades, parking lots, landscaping, and area lighting.