Decorative LED Bulbs
1.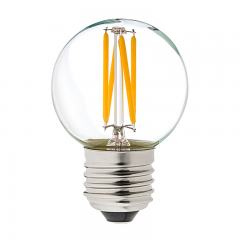 In Stock
Starting at
$

3.49
ea. (per Bulb)
Volume price as low as
$

3.14


Page 1 of 1
|
1 - 1 of 1 Results
About Decorative LED Bulbs
Decorative and vintage LED bulbs pair antique design with modern energy-saving technology. They're designed to make a statement in decorative fixtures and are available in a variety of styles and types. Use them for pendant lights, chandeliers, decorative light strands, patio lights, bistro lights, tent lighting, commercial light strings, outdoor wedding lights, or for any decorative application.