The product you searched for is discontinued
We recommend the products listed below as replacements
LED Corn Bulbs
1.
In Stock
Volume price as low as
$

17.95



2.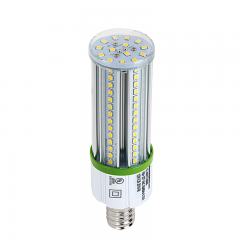 Out of Stock, Expected 02/21/20
Volume price as low as
$

13.45



Are you having trouble finding something?
Let us know what you were searching for or make a suggestion to help improve our search and product selection.
Page 1 of 1
|
1 - 2 of 2 Results
About LED Corn Bulbs
Energy saving can be a huge plus when it comes to light bulbs. With radially-mounted LEDs, corn bulbs emit powerful light everywhere it's needed while also saving energy and having a long lifespan. These bulbs can be used indoors or outdoors in an appropriately covered outdoor application.