The product you searched for is discontinued
We recommend the products listed below as replacements
Empty Bases & Sockets
1.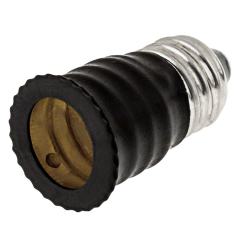 In Stock
Volume price as low as
$

2.24

Page 1 of 1
|
1 - 1 of 1 Results
About Empty Bases & Sockets
Empty Bases, Bulb Adapters, Sockets, & Wired Sockets for DIY projects needing a specific base for a LED bulb, building your own LED bulb, or for an old socket in need of repair. Festoon, Miniature Wedge Base, BA15 & BA9 Base LED Bulbs socket and bases and LED screw base bulb adapters/converters.