The product you searched for is discontinued
We recommend the products listed below as replacements
Emergency LED Light Bars
You may also be looking for...
1.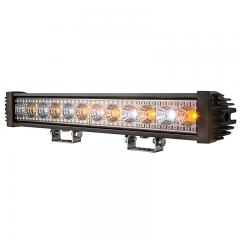 In Stock
Volume price as low as
$

49.46

Are you having trouble finding something?
Let us know what you were searching for or make a suggestion to help improve our search and product selection.
Page 1 of 1
|
1 - 1 of 1 Results
About Emergency LED Light Bars
With a compact size and permanent or temporary mounting capabilities, mini LED emergency light bars are extremely versatile. These mini LED emergency light bars create a powerful, bright, strobing light, making them perfect for police cars, fire response vehicles, tow trucks, snowplows, and other utility vehicles. Unlike old emergency lights of the past LED emergency lights require far less power to operate. They still produce a high output of light, but they won't put a strain on your vehicle's battery. We carry a variety of in-stock styles, colors, shapes, and mount types. Our LED emergency light bars ship the same day and come backed by a lifetime warranty.