Retrofit LED Downlights
You may also be looking for...
1.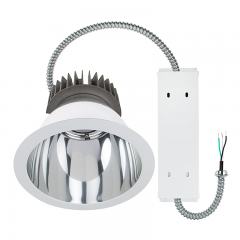 In Stock
Volume price as low as
$

62.95


Page 1 of 1
|
1 - 1 of 1 Results
About Retrofit LED Downlights
Replace your existing can lighting with new, retrofit LED downlights. With a variety of options and styles, these LED can lights work well as office, conference room, auditorium, and many other commercial application lighting solutions. These easy-to-install retrofit LED downlights screw directly into existing can light fixtures and will provide a vast improvement in energy savings and life span over incandescent, halogen, or CFL bulbs.