Wi-Fi-Compatible RGBW LED Flood Lights Are Here!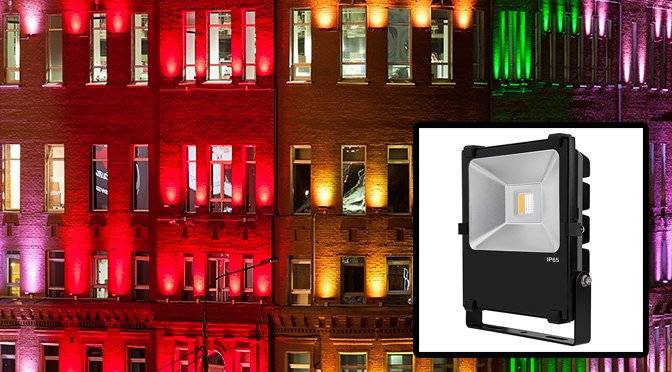 We now carry Wi-Fi-compatible RGBW LED flood lights for warm white or color-selectable outdoor illumination. The compact, 30- and 50-watt fixtures can be used for landscape lighting, tree uplighting, flagpole lighting, and architectural wall washing. Colors, brightness, and nine dynamic color-changing modes can be controlled with an RF Touch-Color Remote or with a smartphone or tablet that's connected to a Wi-Fi Hub. These LED flood lights are an energy-efficient alternative to incandescent fixtures and are designed to last 29 times longer.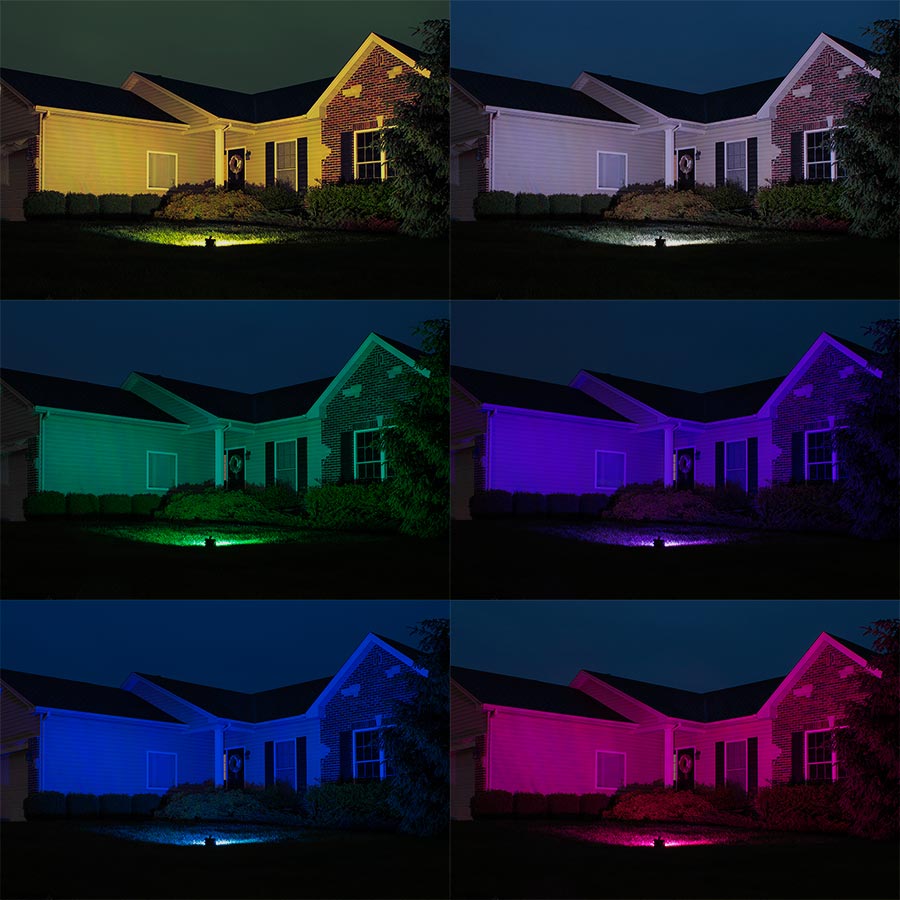 Using a warm white or RGB COB (chips-on-board) LED, these flood lights emit up to 1,000 lumens of illumination in a wide 120-degree beam pattern. The weatherproof LED fixtures have a low-profile die cast aluminum housing with an integral heat sink and a tempered glass lens. An adjustable mounting bracket is also included to direct illumination where it's needed.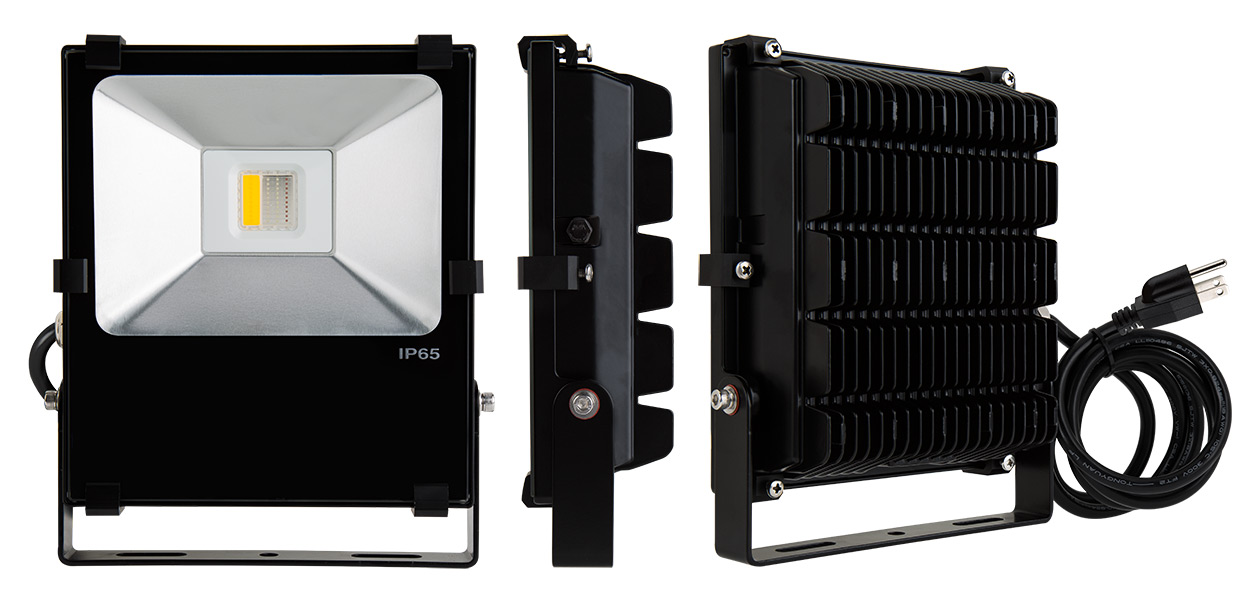 The 30- and 50-watt LED lights consume 15-37 watts or 19-47 watts (respectively) depending upon color selection. They use about two times less power than incandescent flood light fixtures and operate within a wide 100-240V AC range. A three-year warranty protects against manufacturer defects or malfunctions.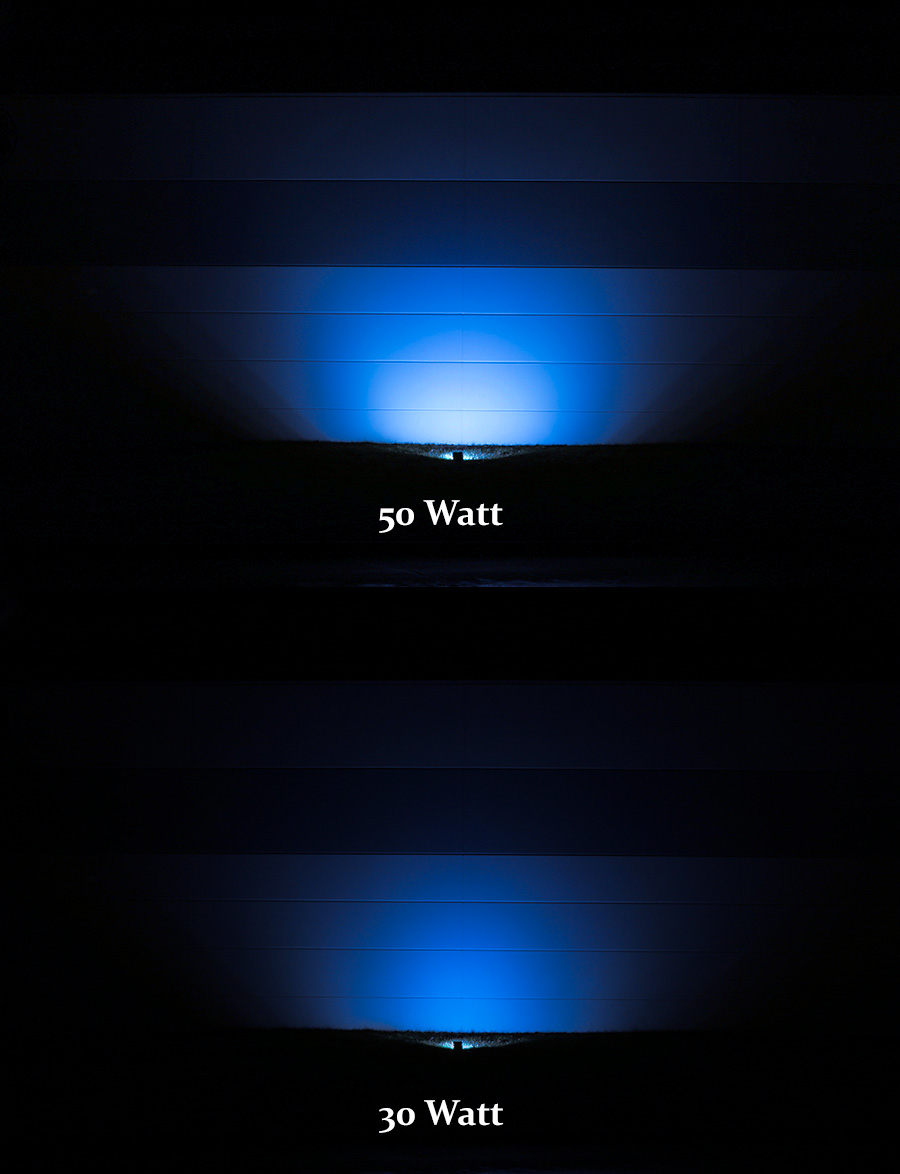 For technical questions, don't hesitate to call us toll free at 866-590-3533. Our customer service and technical support teams are available from 8:30 a.m. to 8 p.m. CDT Monday-Thursday and 8:30 a.m. to 4 p.m. CDT on Friday.