Warm White LED Street Lights/Parking Lot Lights Are Here!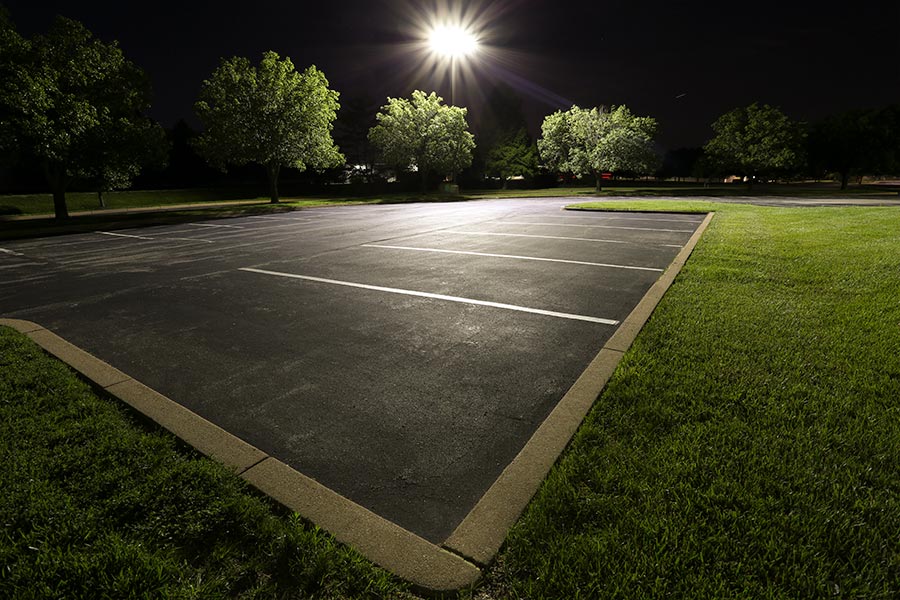 Our new warm white LED street lights are here. The long-lasting, energy-efficient LED lights are great for parking lot lighting, street lights, stadiums, outdoor sports arenas, campuses, or any large outdoor area. They provide 3000K and 3200K illumination, which is better suited for public outdoor spaces than high-CCT cool white streetlights.
Fixtures with less blue light emission have less of an effect on circadian rhythm and contribute less to glare, light trespass, and light pollution in the night sky. These warm white LED street lights emit from 17,000 to 23,700 lumens depending on the fixture, and they consume less than half the energy that an HID fixture would use. The durable LED lights have weatherproof die cast aluminum housings that are powder coated for rust resistance. Each fixture also comes with a removable cover for easy access to the driver. These street lights come with either an adjustable bracket or a mounting arm that's designed to slip-fit onto round poles. All of the fixtures can be mounted onto the side of square and round poles with our Round-Mount and Square-Mount Fixed Arm Kits (sold separately). An attachment is also available for wall mounting.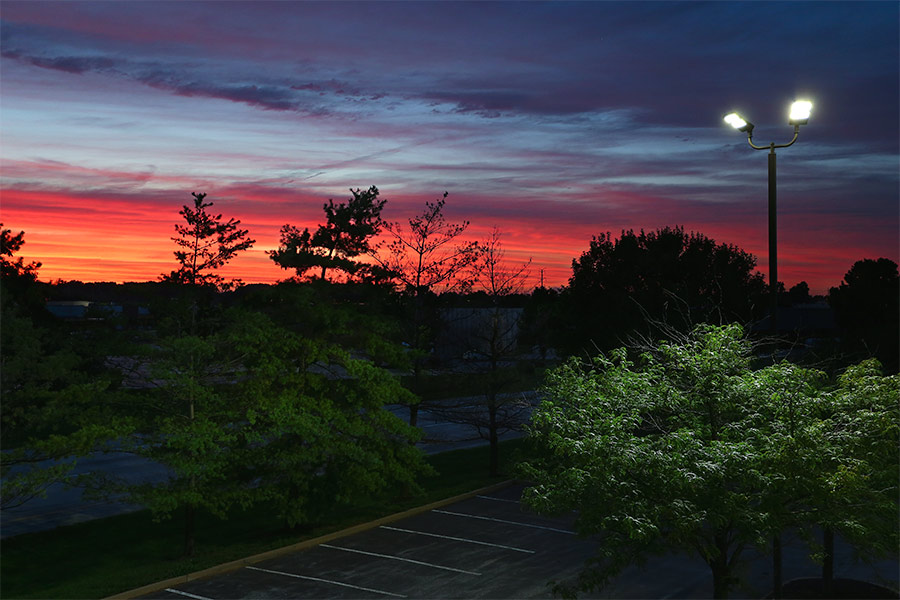 All of the warm white LED parking lot lights operate within a wide 100-277V AC range and are designed to last five times longer than HID fixtures. The LED lights are covered by a hassle-free five-year warranty that protects against manufacturer defects and malfunctions.
For more information on the benefits of warm white LED street lights, click here.