Triangle LED Turn Signal Lights for Peterbilt 379 Trucks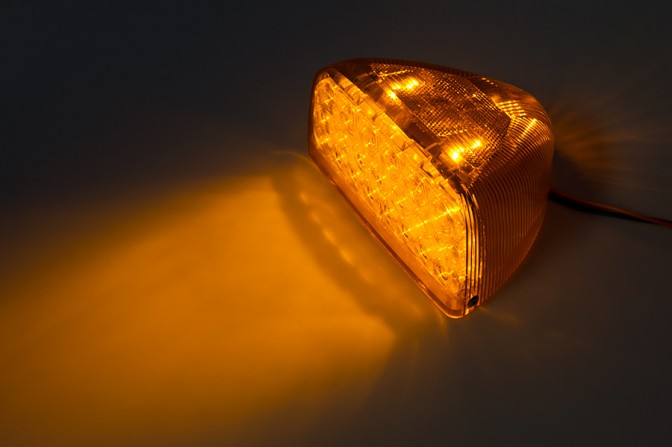 We're proud to offer a Triangle LED Turn Signal Light for 1987-2007 Peterbilt 379 trucks. This multifunctional LED light is DOT approved and meets SAE requirements for use as a front LED turn signal light, clearance light, parking light, side marker light, and reflex reflector. The long-lasting LED fixtures' illumination greatly increases visibility while consuming 90 percent less energy than incandescent lamps. A lifetime warranty protects against factory defects or malfunctions.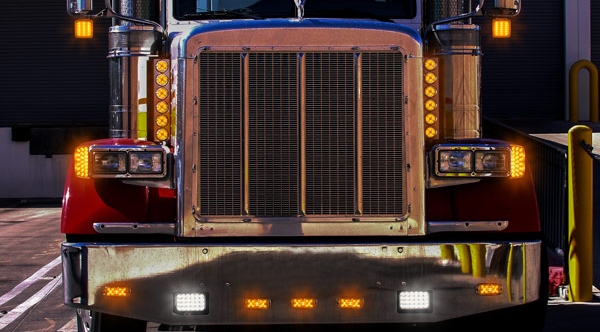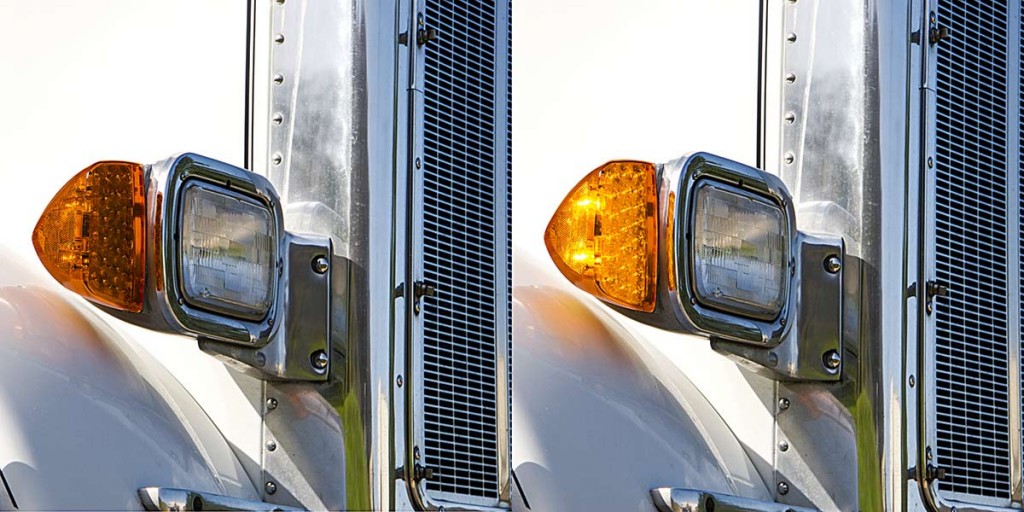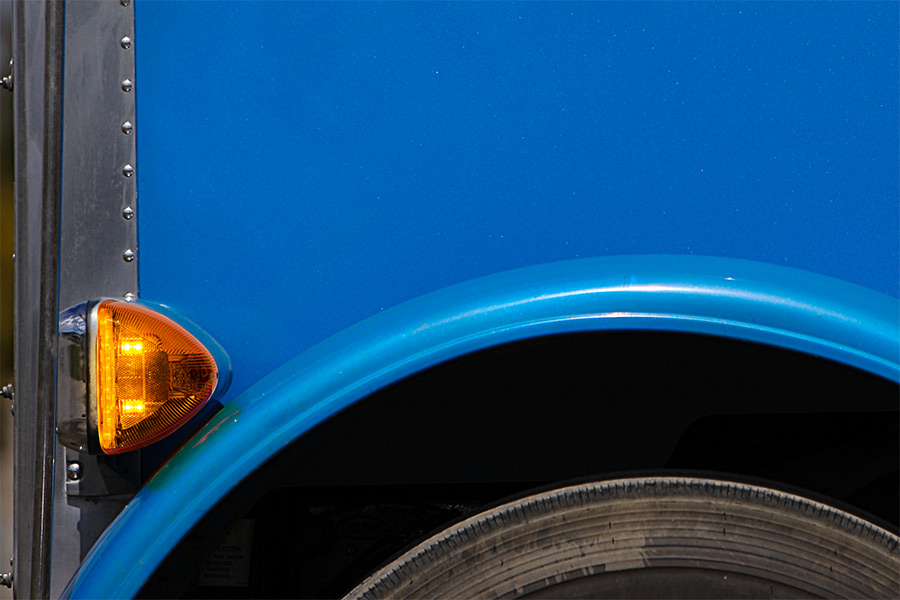 The amber light fixture has 31 LEDs: 21 on the front, four on the side, and six on the back. LEDs and internal components are protected by weatherproof polycarbonate lenses that are built to withstand impact with road debris and exposure to wet conditions. The LED turn signal light operates within a wide 10-14.5V DC range. Using foam anti-scratch pads and 1-foot power wires with bullet connectors, the light surface mounts in place of incandescent triangle turn lights.