Top 10 LED Father's Day Gifts
|
Throughout the years, we've added many great Father's Day gifts to our extensive selection of LED products. Because the list is constantly growing, we decided to narrow it down to our top 10 best-selling gifts for dad. Our ideas range from LED products for task, leisure, and work lighting to vehicle LED bulbs and strips. They're long-lasting, energy-efficient, and are sure to brighten dad's day.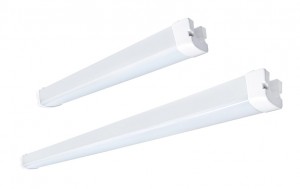 These 2- and 4-foot linear LED lights are the perfect addition to any garage or workshop. Designed as an energy-efficient alternative to fluorescent tube light fixtures—the 30- and 50-watt LED lights reduce costly repairs and the need for replacements. Using enhanced 2835 Epistar LEDs, the garage/shop lights emit up to 4,500 lumens of powerful natural white illumination that will last 50,000 hours—five times longer than fluorescent lights. These LED fixtures are built tough with water- and impact-resistant aluminum housings and can be easily wall mounted or suspended from a ceiling.
| | |
| --- | --- |
| | |
Perfect for use as truck bed lights, RV and boat compartment lighting, workbench lighting, and more, these weatherproof LED light strips provide bright illumination at the push of a button. The peel-and-stick light strips are available in 3 1/4-foot or 5-foot lengths with a built-in switch. Designed to last 30,000 hours—these strip lights emit up to 324 lumens of natural white illumination and operate within a 9-14.8V DC range for easy installation in vehicle electrical systems.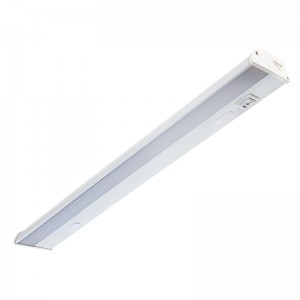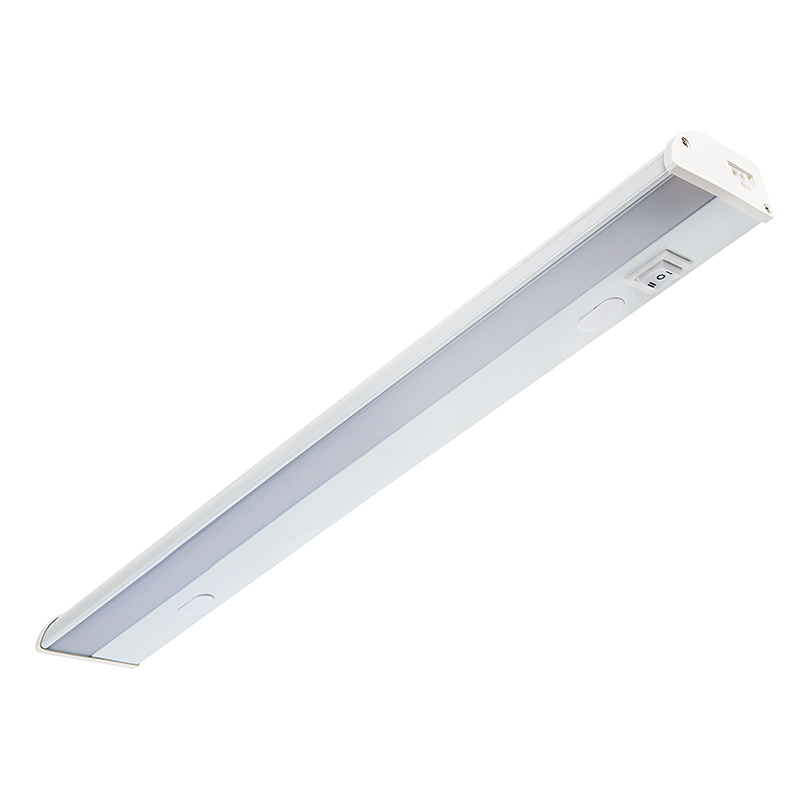 From workbench lighting to under-cabinet lighting, this LED fixture provides useful illumination for many indoor needs. A built-in rocker switch allows for dimmable lighting from 265 lumens on low mode to 440 lumens on high mode. The low-profile aluminum LED light can be easily hidden from sight and connected in a series of up to 10 fixtures. With a life span of 30,000 hours, this LED workbench light lasts three times longer and consumes significantly less energy than fluorescent tube lights.
| | |
| --- | --- |
| | |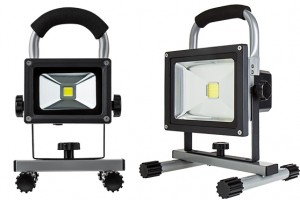 Use these rechargeable LED work lights anytime powerful illumination is necessary, and skip the hassle of cords and outlets. The 10- or 20-watt flood lights use a cool-running COB (chips-on-board) LED to emit up to 650 lumens or 1,400 lumens, respectively, in a 120-degree beam pattern. Both weatherproof, heavy-duty work lights are equipped with a dimmer switch, charging indicator light, tempered glass lens, adjustable steel tube stand with padded hand grip, and a lithium-ion battery that provides three hours of light. A car charger and power supply are included for charging at home or on the go.
| | |
| --- | --- |
| | |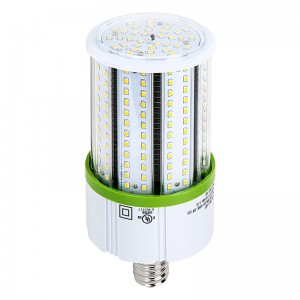 With an output of 3,900 lumens and an E26/E27 medium screw base, this LED corn light is perfect for home applications, such as garage, shop, basement, or outdoor post lighting. The large tower-style bulb has 228 enhanced 2835 LEDs that are radially mounted and top mounted to provide 360-degree illumination. At just 30 watts of power, this energy-efficient LED bulb emits light that is comparable to a 390-watt incandescent bulb while lasting 28 times longer. A wide 100-277V AC operating range allows for standard residential use.
| | |
| --- | --- |
| | |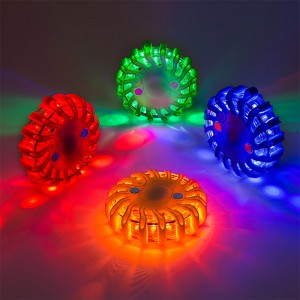 Long-lasting LED road flares are great for vehicle emergencies and as farm or industrial equipment identifiers. These weatherproof, magnetic safety flares have 16 red, green, blue, or amber LEDs and nine user-selectable flashing patterns. The flares can produce light for three to 60 hours depending on the mode and are sold individually or in six packs. Both flare kits include an AC charger and a USB charger/power cable with a cigarette lighter adapter. Single flares come with a charging dock, and six packs come with a carrying case that doubles as a charging station.
| | |
| --- | --- |
| | |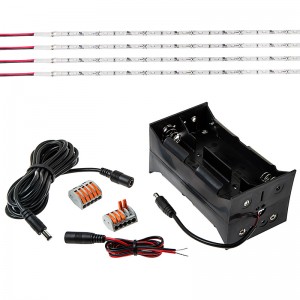 This LED strip kit provides permanent lighting for canopy tents, sun shelters, instant canopies, or E-Z UP Instant Shelters. The complete kit is available in a variety of color options—including "Bugs-Away" yellow—and provides up to 360 lumens of illumination for nighttime tailgating, camping, barbecues, and more. Each kit includes four LED strip lights that stow with canopy tents, an 8-battery (D-cell) power supply, extension cables, connection accessories, and mounting accessories. The LED strip lights easily install with their adhesive backings and can be powered for 150 hours using one set of batteries.
| | |
| --- | --- |
| | |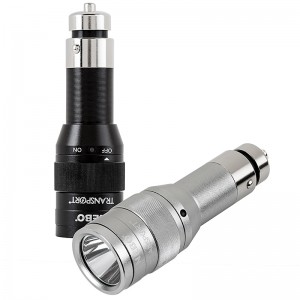 Requiring no batteries or cords—the tiny TRANSPORT™ from NEBO® provides a built-in charging method to ensure that there's always light when it's needed. Simply plug the end of this rechargeable LED flashlight into any 12V DC cigarette lighter socket, and in just under two hours, you can experience long-lasting, bright light. The durable little flashlight emits 125 lumens of illumination, is water and impact resistant, and can easily fit into a pocket when not in use.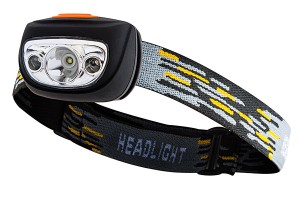 This NEBO® LED Headlamp is a hands-free lighting solution for camping, hunting, nighttime fishing, auto repair, and more. The bright 90-lumen headlamp has three light modes: white, red, or flashing red. A 90-degree tiltable design allows for light where it's needed, and the adjustable head strap ensures a comfortable, secure fit. Direct light up to 328 feet away, and use the headlamp for four hours on white mode or up to 150 hours on red mode.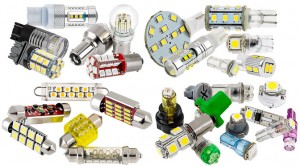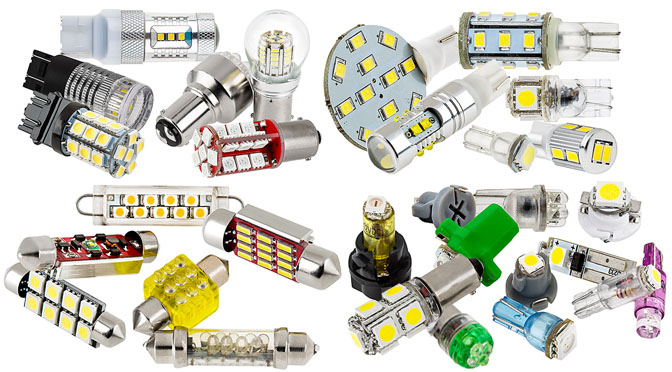 Vehicle LED replacement bulbs are designed to last approximately 25 times longer than stock incandescent or halogen bulbs. Super Bright LEDs offers a wide variety of LED bulbs to fit any exterior or interior vehicle lighting application, including headlights, tail lights, brake lights, turn signal lights, dome lights, dashboard lights, and more. With our Vehicle LED Bulb Finder, it's easy to see all LED bulb options for a specific car, truck, van, or SUV. Simply enter a vehicle's year, make, and model, or search by using a stock bulb number.