Spooktacular LED Halloween Lights!
|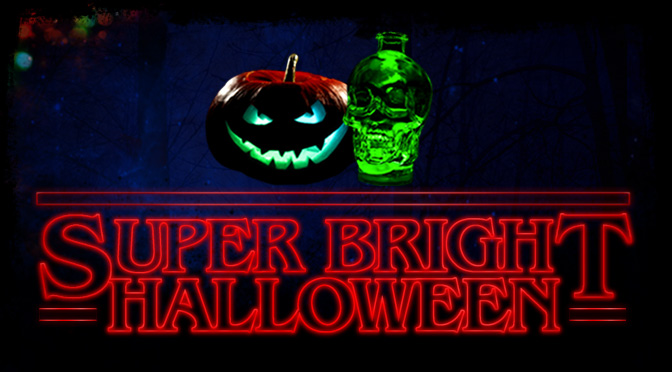 We've put together a list of some of our favorite LED Halloween lights that are sure to make your home the spookiest, most hair-raising on the block. We've also included some great products for illuminating anything from costumes and candy buckets to trick-or-treating wagons and strollers. Take a look if you dare!
Outdoor LED Decorative String Lights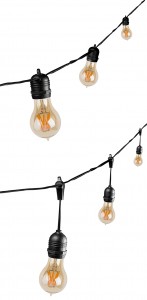 When paired with vintage LED bulbs, these LED string lights add a spooky feel to your patio. The 21-foot LED light socket strings hold 10 LED bulbs with standard E26 bases. They're available in pendant and in-line styles and are linkable up to 500 watts maximum.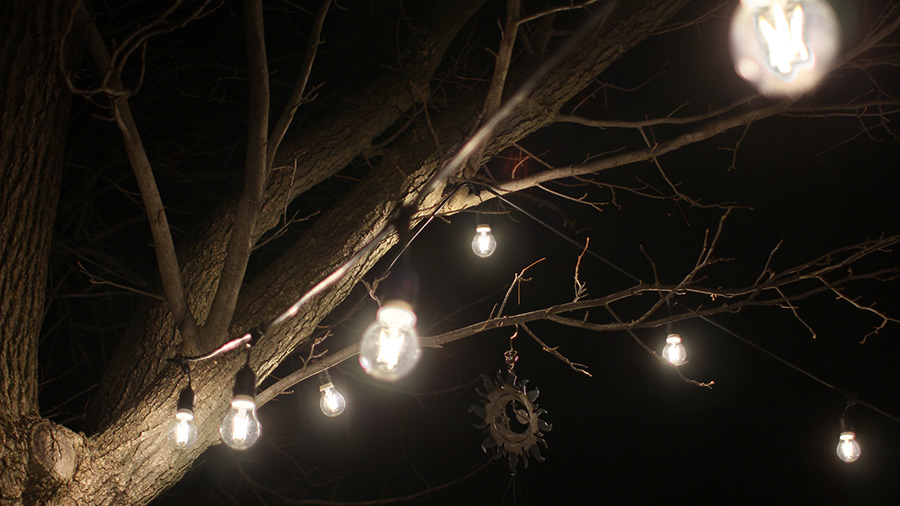 Submersible RGB LED Tea Lights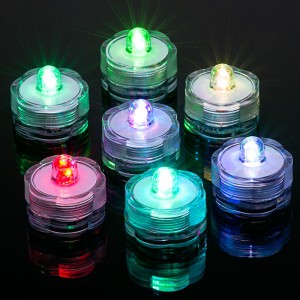 Get crafty this Halloween with these RGB LED Tea Lights. Create a paper bag or milk jug jack-o'-lantern pathway for trick-or-treaters, or use the tea lights to illuminate a pumpkin. The compact LED lights cycle through several colors and can be fully submersed in water. They're a safe alternative to traditional tea lights and are designed to last 150 hours.
Milk Jug Jack O' Lantern
Materials needed:
Milk jug
Permanent marker
RGB LED tea light
Battery-Powered LED Light Strips Kit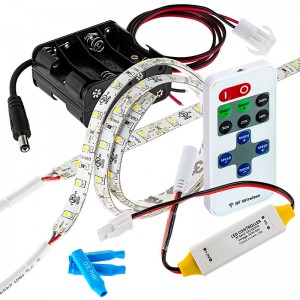 Deck out your trick-or-treating gear with this portable LED light strips kit. The strip lights are perfect for costumes, strollers, wagons, and candy buckets. Kits are available with either two standard 20-inch or 40-inch light strips, a battery pack, dimmable LED controller with five dynamic flashing modes, and three connectors. The weatherproof Halloween lights can be cut into three-LED segments and easily applied to any surface with their peel-and-stick adhesive backings. Color options include cool white, natural white, warm white, pink, UV (blacklight), blue, green, yellow, amber, and red. Eight AA batteries are required (not included).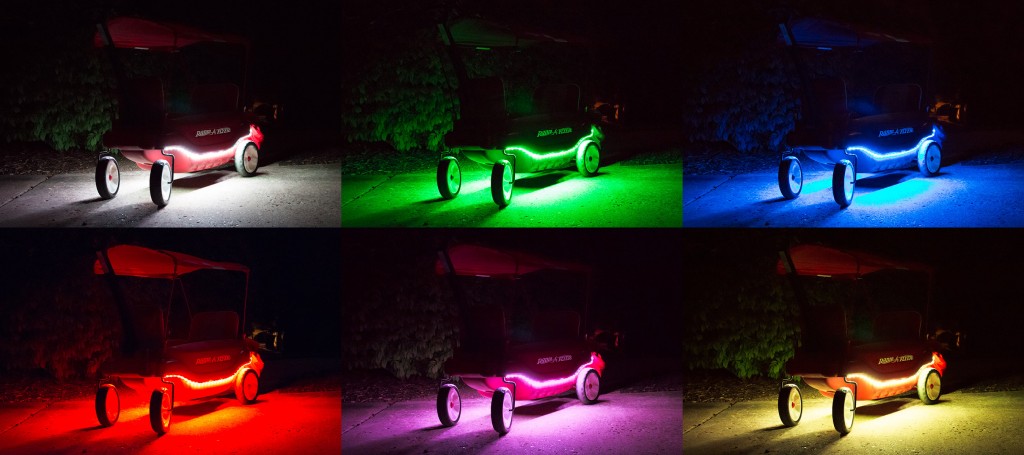 Submersible RGB LED Accent Light With Remote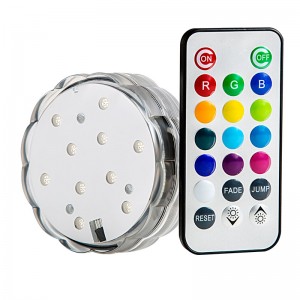 Use this submersible RGB LED Accent Light to give your fountain an eerie glow. Place it under spooky glass decorations or inside a pumpkin, and use the included IR remote to select colors and color-changing modes. This LED Halloween light offers 13 static color modes and two dynamic color-changing modes.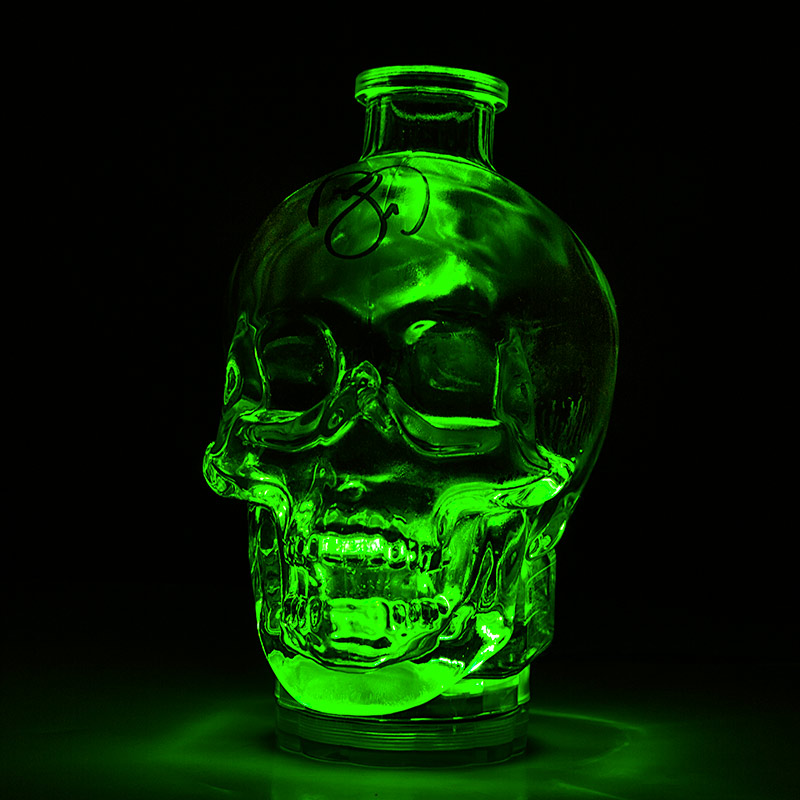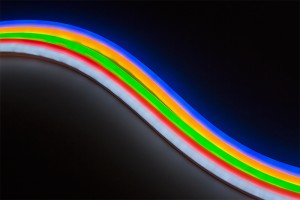 These super-flexible LED Tube Lights are perfect for Halloween lighting projects. Frame windows and doorways, or create spine-chilling scary eyes (see how-to video below) with the 1- or 2-foot lights. The lightweight LED lights are available in red, green, blue, amber, and cool white colors. They bend to match curved surfaces, and mounting brackets are included for easy installation.
DIY Scary Eyes
Materials needed:
Paper towel roll
LED tube light (1-foot)
12-volt power supply
Scissors
Marker or pen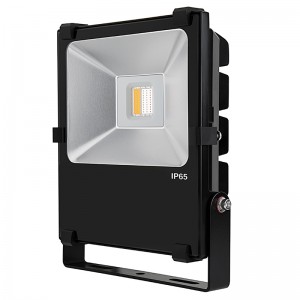 Turn the outside of your house into a bone-rattling haunted attraction with RGBW LED flood lights. The 30- or 50-watt flood lights emit up to 760 or 1,000 lumens, respectively, of warm white or multicolored illumination. Colors, brightness, and nine color-changing modes can be controlled with an RF Touch-Color Remote (sold separately) or with a Wi-Fi Hub (sold separately) using a smartphone or tablet. The aimable weatherproof lights are also great for tree uplighting, landscape lighting, and wall washing throughout the rest of the year.

For more LED lighting ideas, visit our Halloween product category.