Six LED Truck Lighting Tips to Cut Maintenance Time and Increase Savings
|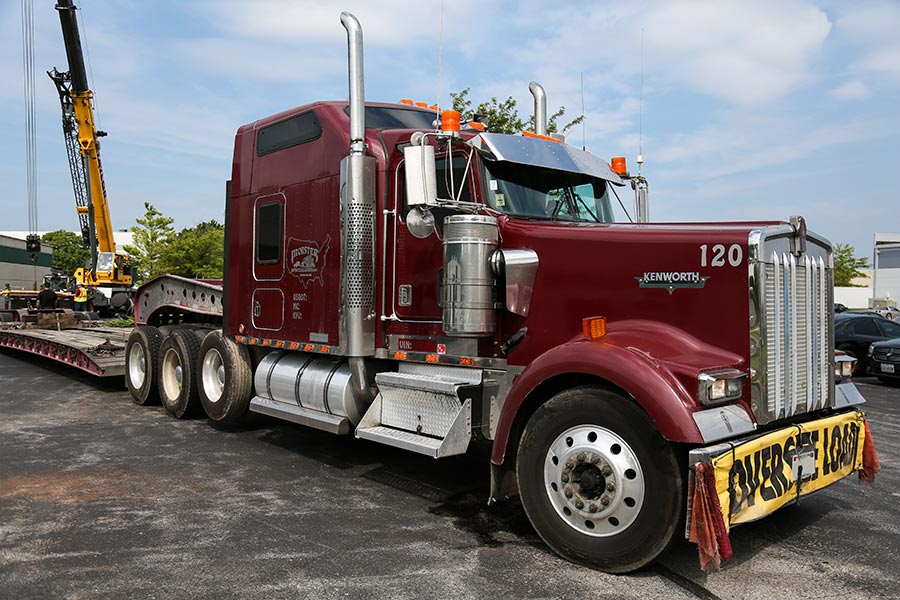 Maintaining the lighting on a fleet of vehicles doesn't have to break the bank. LED truck lights can drastically reduce standard maintenance and replacement costs, and with proper care and installation, LED truck lighting is designed to last the lifetime of a vehicle. We've put together some helpful tips to consider for purchasing LED lights and taking care of them.
1. Look for Quality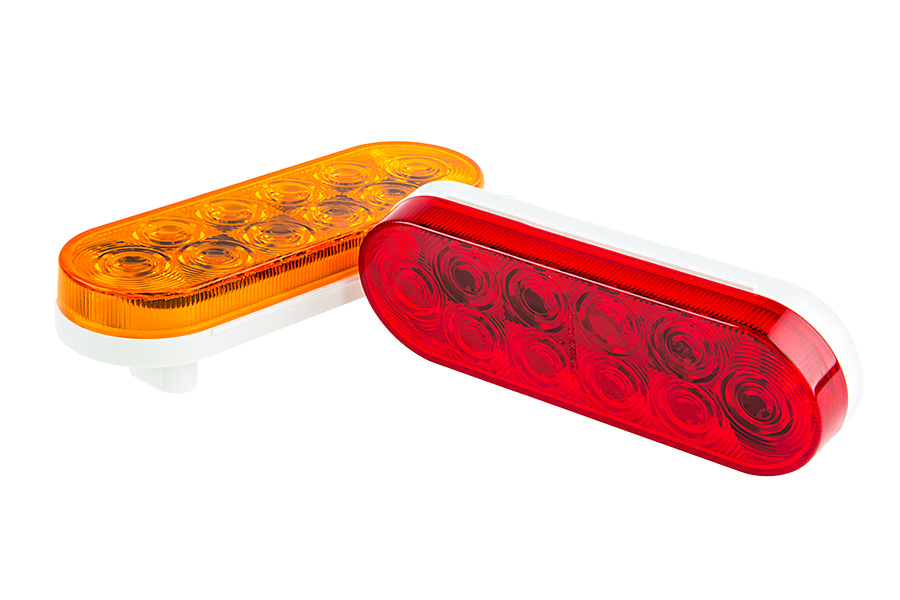 Choose an LED light with a sealed structure and a polycarbonate lens. The structure will protect the light from water damage, and the polycarbonate lens won't break like a glass lens if it gets hit by any flying debris on the road. Choosing a light with a high IP rating is also important if you want the light to be protected from impact, dust, rain, and washes. The higher the IP rating, the more protected the light.
2. Consider PC-Rated Lights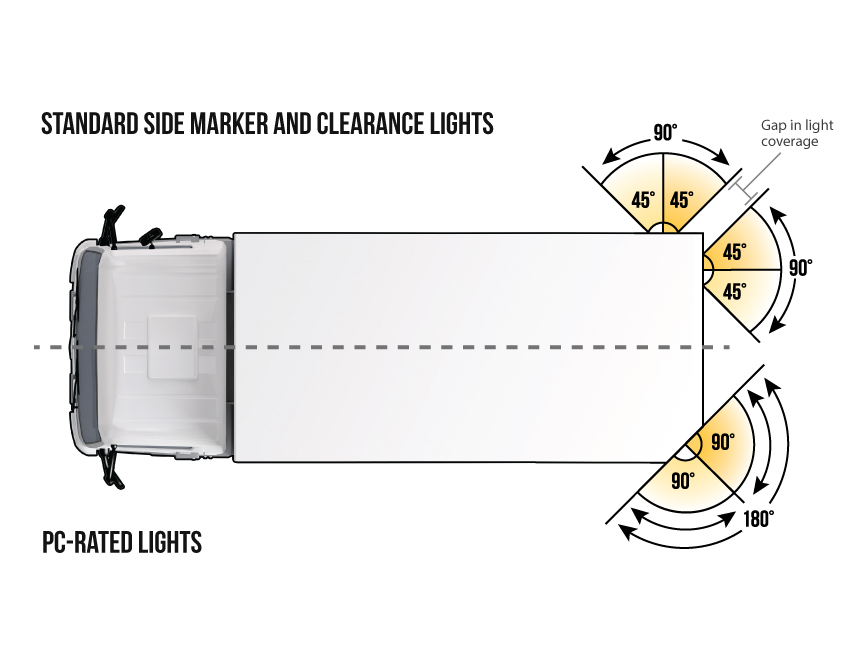 To cut down on costs and maintenance, consider investing in PC-rated LED lights. One side marker light or clearance light produces a 90° total viewing angle (45° to the left and right of the light's center). The narrow-beam lights produce effective illumination for one area of a tractor trailer, so trucks must use both lights to meet visibility requirements.
PC-rated lights produce a 180° total viewing angle (90° to the left and right of the light's center). Because of their wide beam pattern, they satisfy the need for one clearance light and one side marker light when installed on the front or back corners of a tractor trailer.
3. Check the Voltage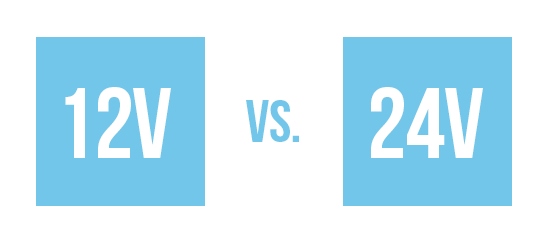 Make sure that the voltage of your LED light is compatible with the truck's operating voltage. For example, you wouldn't want to use a 6-volt light with a 12-volt system. That bulb will burn out very quickly. Or say you use a 24-volt light on a 12-volt truck—if you get any light output at all, it wouldn't be near what is possible from that light.
4. Lubricate Sockets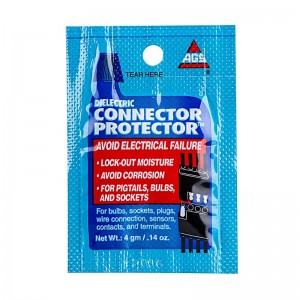 When you're installing new LED truck lighting, lubricate sockets, terminals, or any associated electrical connections with dialectic grease to seal out moisture and prevent corrosion. Because the grease can dry up, you should check connections periodically. It's important to keep connections lubricated to maintain the functionality of your light. However, too much grease can interfere with the terminal/socket connection and prevent a light from functioning.
5. Keep Wires Intact
If you're troubleshooting a problem with one of your lights, don't pierce any wires. This can let in moisture and lead to corrosion. So, in the end, you could end up doing more harm than good.
6. Familiarize Yourself With the Warranty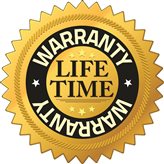 Be sure to know and understand the rules set in place in the light's warranty. Doing unauthorized repairs or disassembling the light will most likely void its warranty. A driver should also know the correct person to contact about their LED truck lighting in case of light malfunctioning. The point of contact could be the fleet's parts department, the purchaser, or the company from which the light was purchased.
For technical questions, don't hesitate to call us toll free at 866-590-3533. Our customer service and technical support teams are available from 8:30 a.m. to 8 p.m. CDT Monday-Thursday and 8:30 a.m. to 4 p.m. CDT on Friday.