Projector LED Fog Lights With Built-in Halo Daytime Running Lights
|
Bad weather beware! Amber and cool white projector LED fog lights are here, and they're available with vehicle-specific or universal mounting brackets. The multifunction LED lights can be used as fog lights, daytime running lights, or both simultaneously. Each light has an outer LED halo ring and a center projector lens that emits either amber or cool white illumination.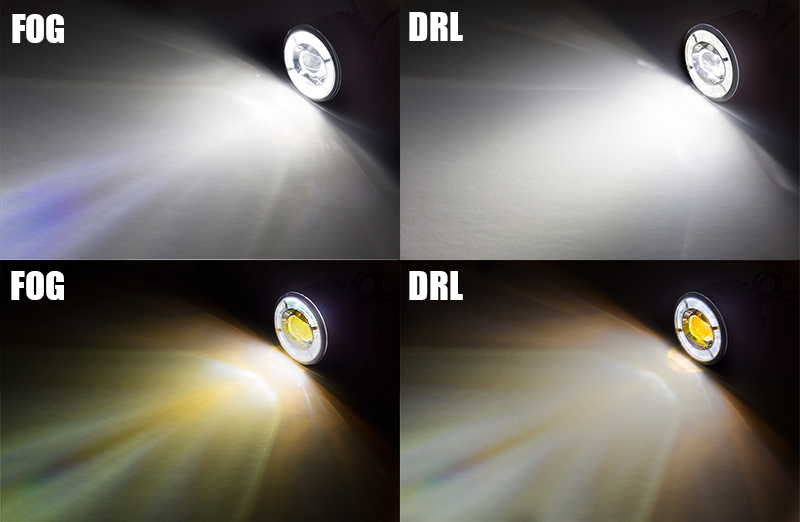 Cool white versions are available for Toyota, Nissan, Jeep, Chrysler, and Dodge vehicles. Amber versions are available with brackets for Jeep, Chrysler, and Dodge vehicles but are also available with a universal adjustable bracket. Universal brackets feature a two-stud design and can be mounted on hoods or bumpers.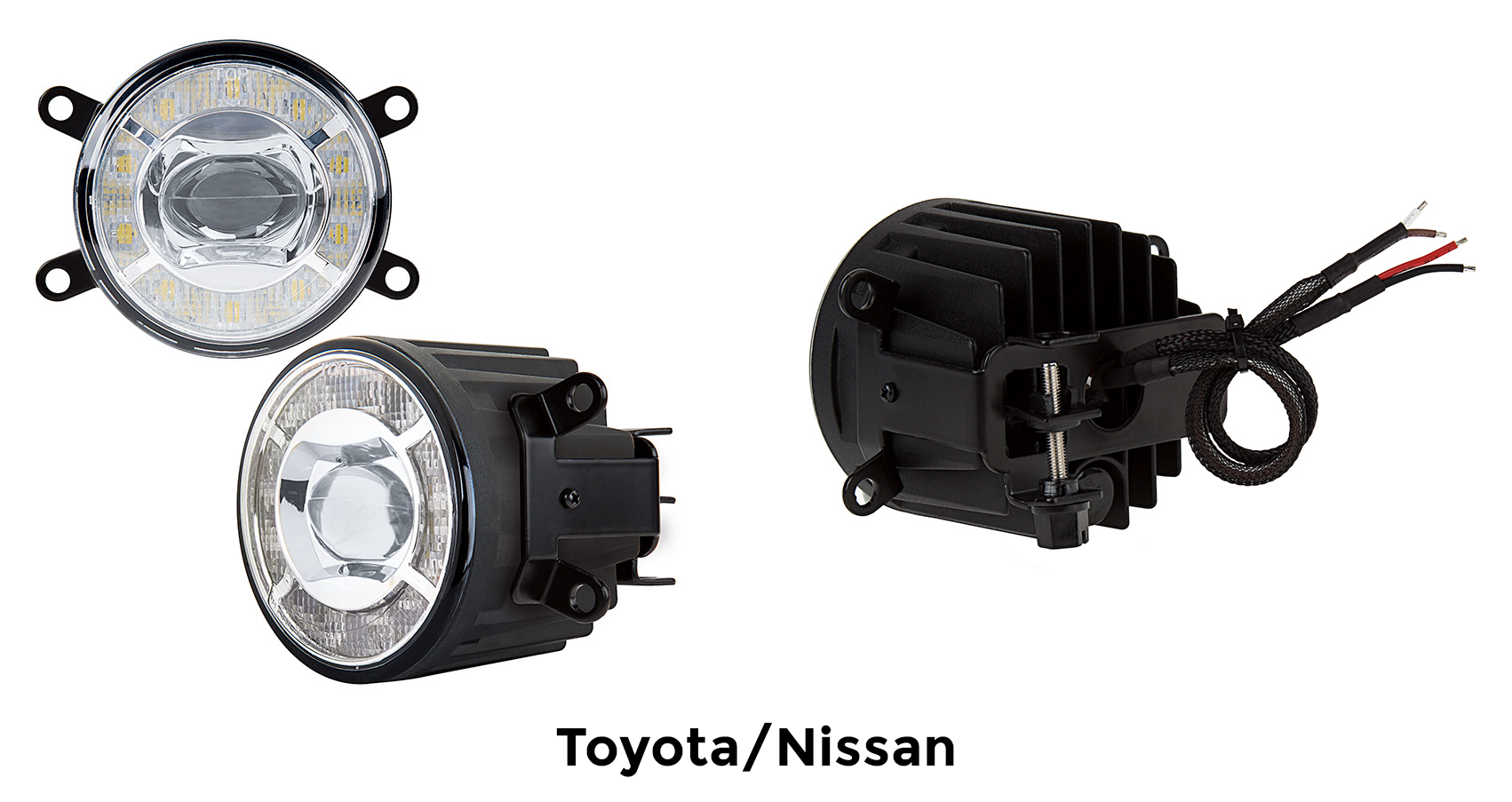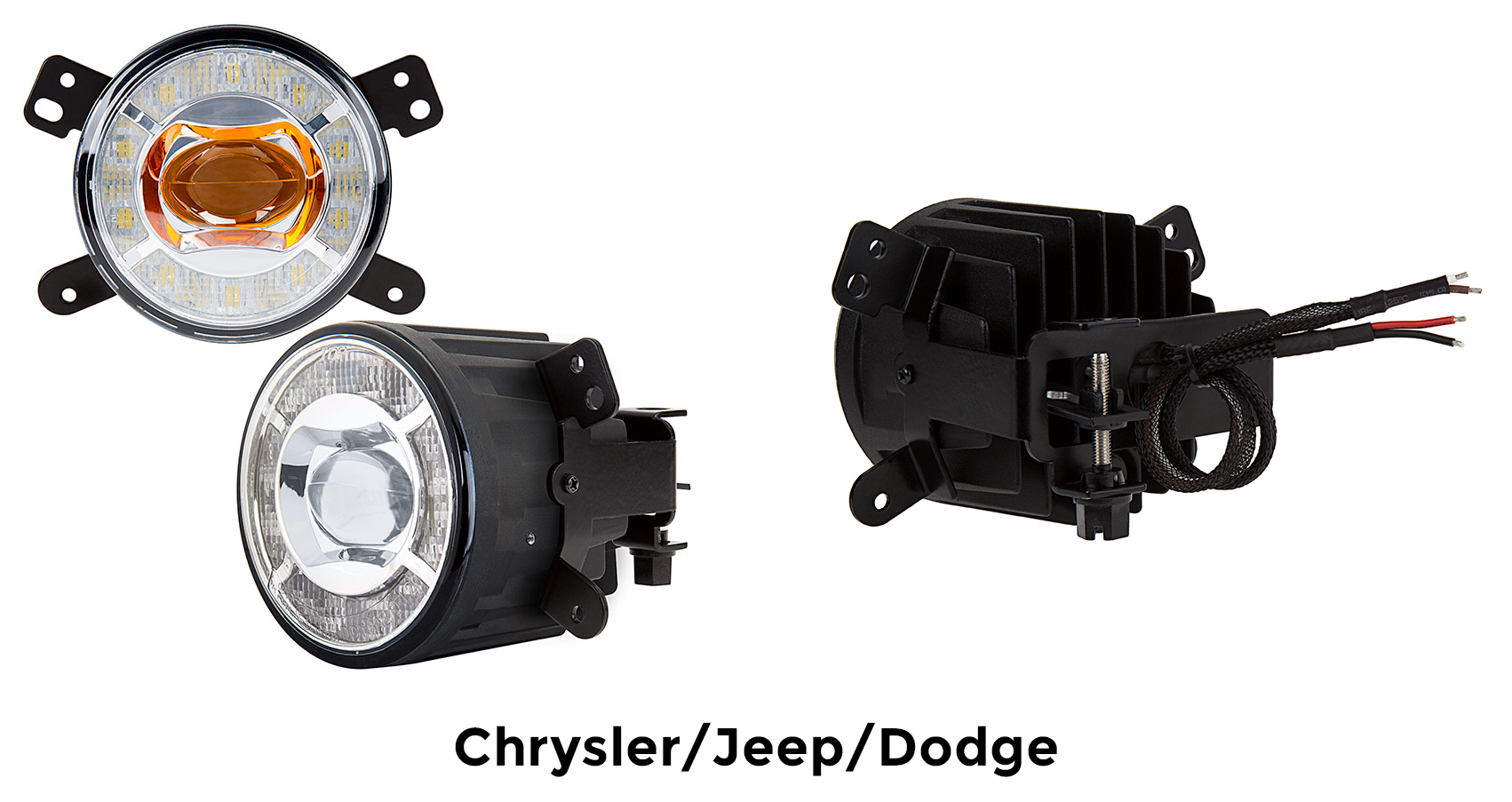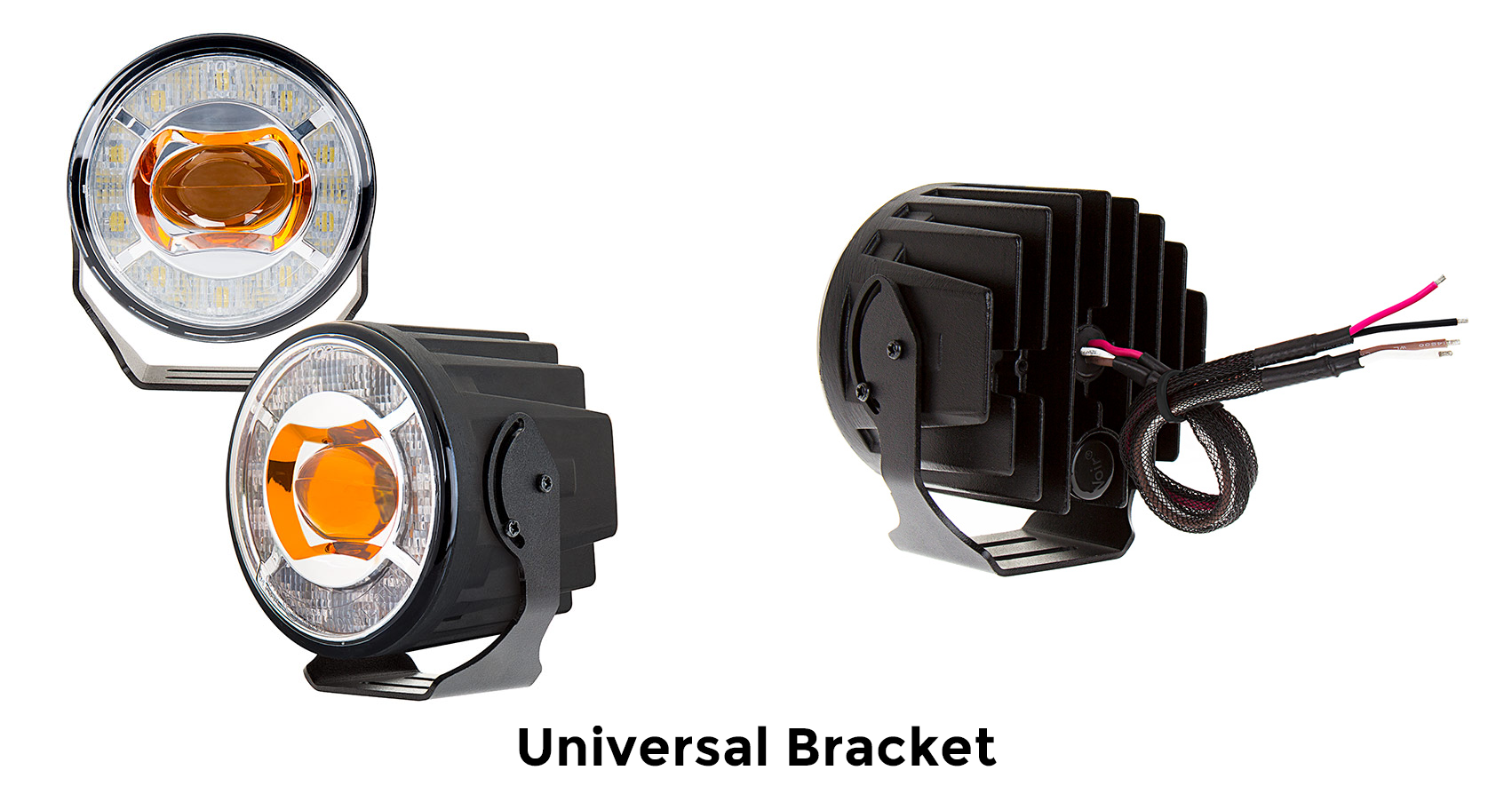 The LED driving lights emit 500 lumens of cool white illumination or 230 lumens of amber illumination, and the halo ring has an output of 245 lumens.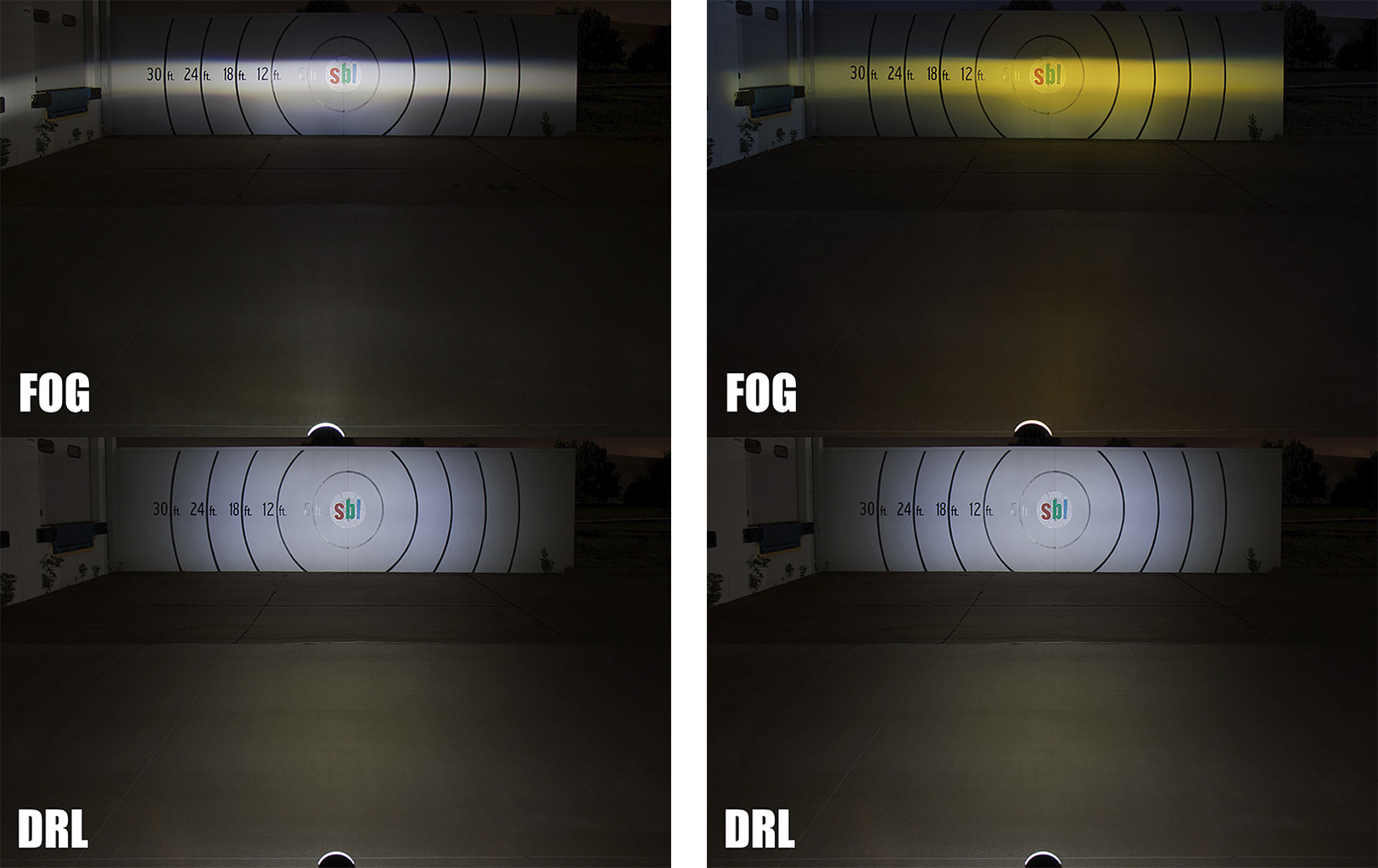 Each waterproof LED fog light is constructed of a magnesium alloy housing and a shatterproof polycarbonate lens. Housings act as LED-cooling heat sinks to provide increased longevity. The LED lights operate within a 10-30 VDC range. LED fog lights are sold as a pair.