Portable Canopy Tent Lighting With LED Strip Lights Kit
|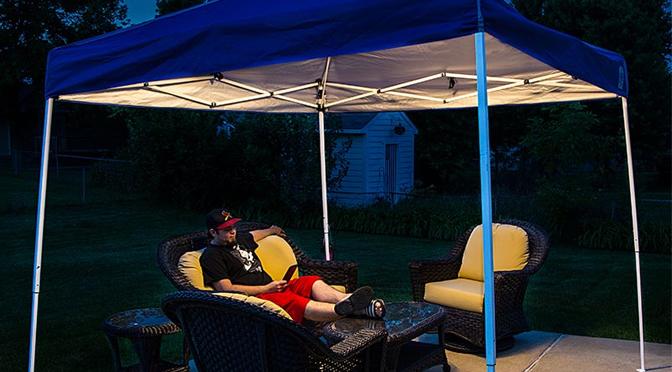 The season of camping, barbecues, and outdoor activities is approaching quickly, so we thought you should know about our Portable Canopy Tent LED Lighting Kit. This complete LED strip lighting kit is designed to permanently install on canopy tents, sun shelters, instant canopies, pop-up shelters, or E-Z UP Instant Shelters. A variety of colors are available—including "Bugs-Away" yellow—and the strip lights provide up to 360 lumens of illumination.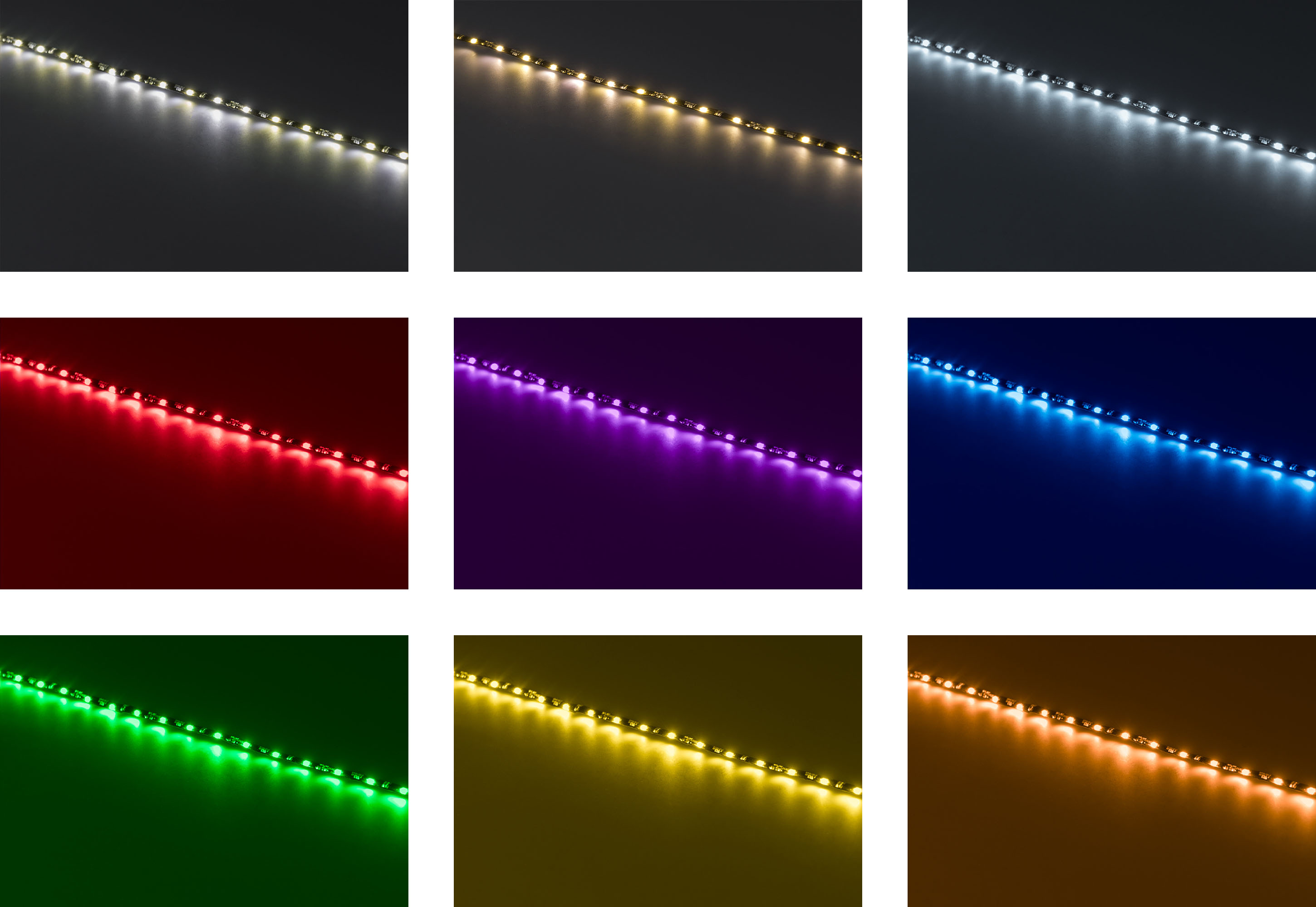 Each kit includes four weatherproof LED strip lights that stow with canopy tents, an 8-battery (D-cell) power supply, extension cables, connection accessories, and mounting accessories. The LED strip lights can be powered for 150 hours using one set of batteries (not included).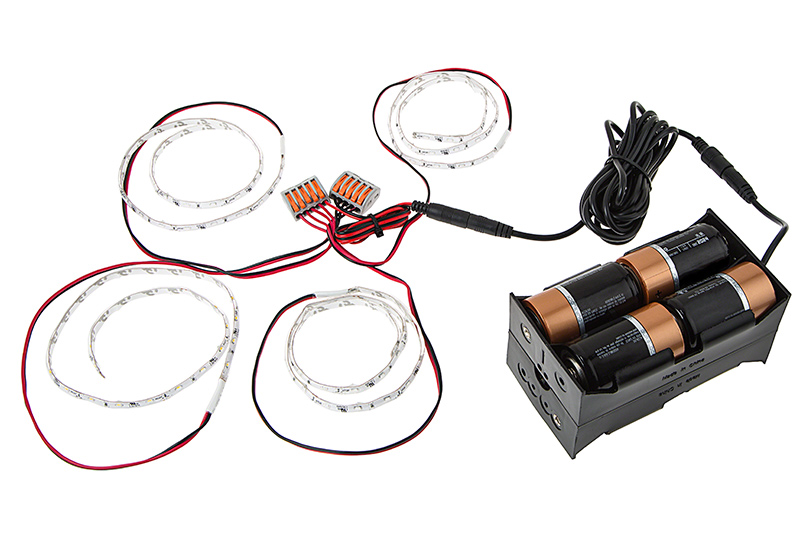 Installation is simple and requires approximately 30 minutes to complete. Watch the following video or use the step-by-step instructions below to guide you through the installation process.
1. First, measure the mounting surface to ensure that the strip lights will fit in the area of installation. Next, you'll need to wipe down the support arms so that the strips will properly adhere to them (a). Make sure the area is completely dry, peel the backing off of the strips, and adhere them to the support arms (b). Zip-tie the wired end to provide additional support for the strips (c).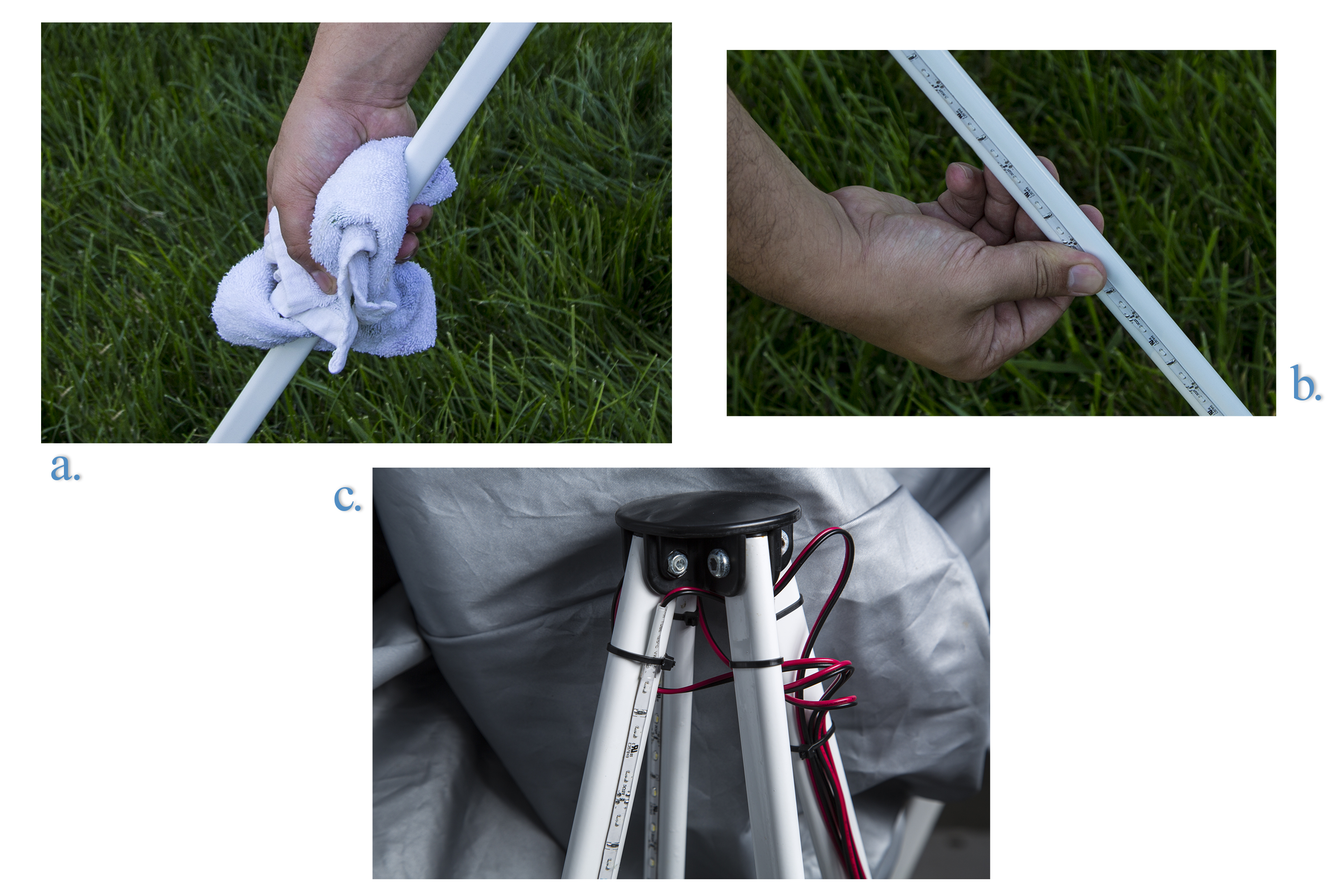 2. Connect the wiring from the LED strips to the power supply with the included connectors. Split the red wires to one connector and all of the black wires to the other connector. Adhere the connectors to the structure as necessary.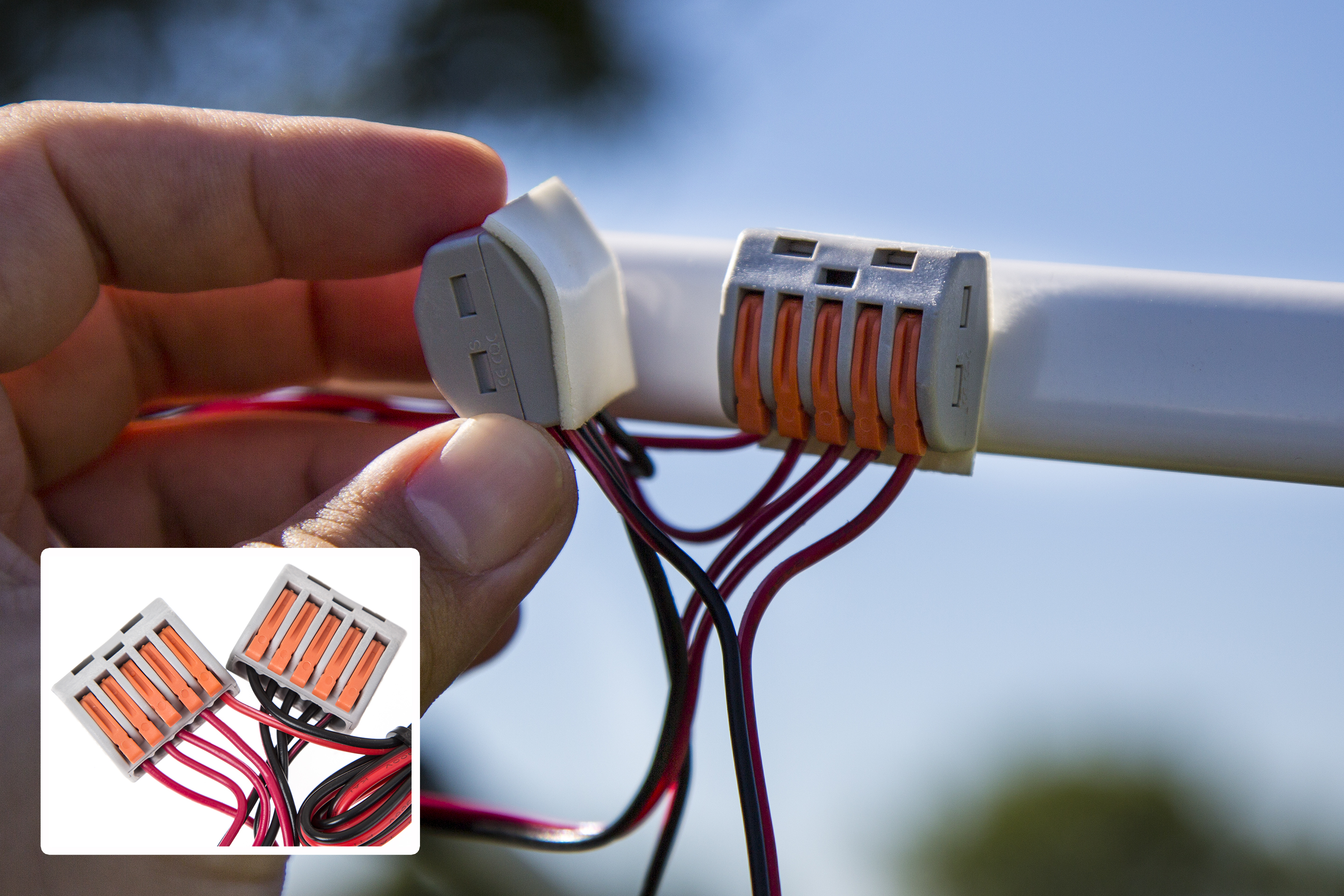 3. Attach the battery pack to the canopy tent's frame using the included hook-and-loop strap.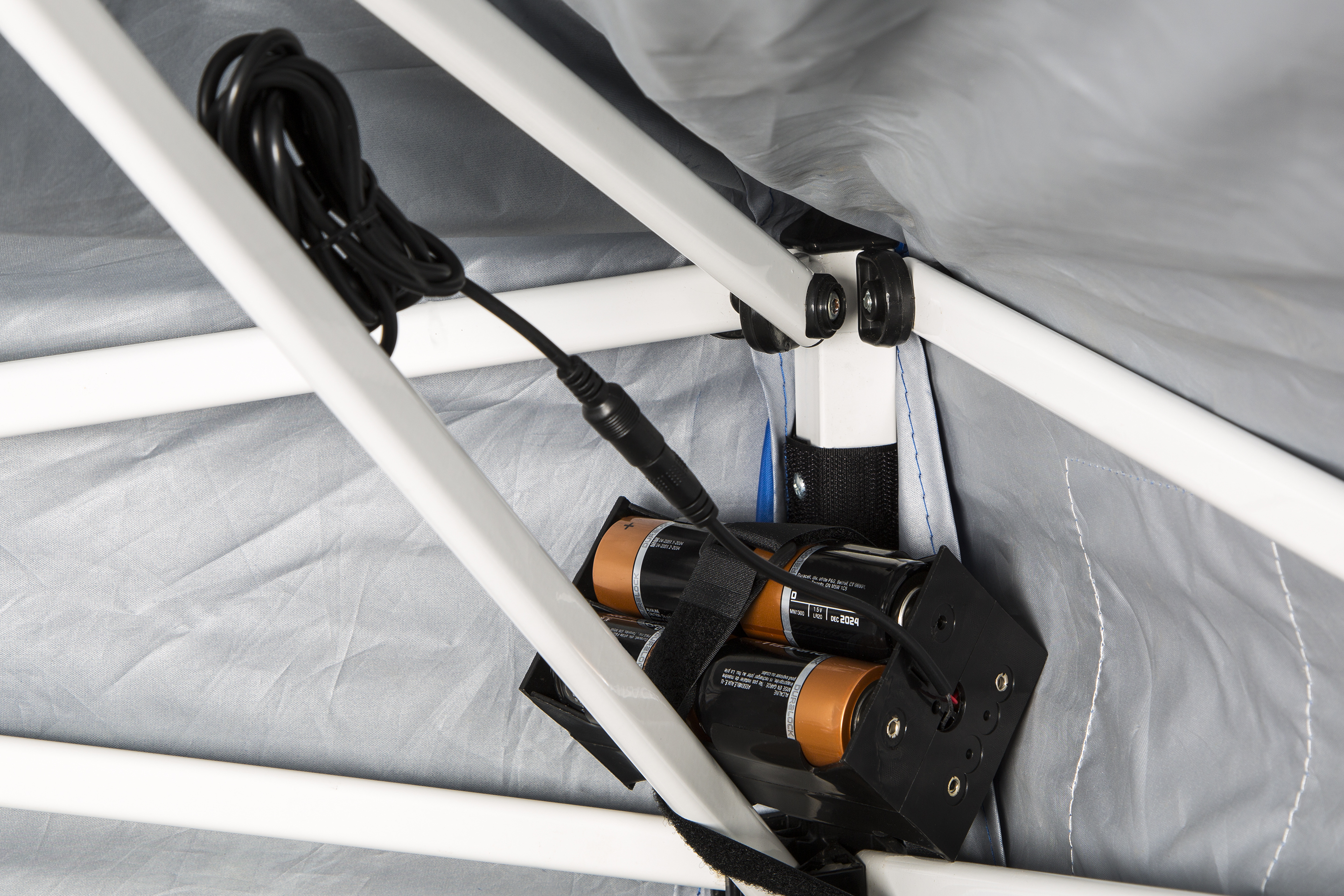 4. For controllable brightness, add an LED mini dimmer. This accessory is simply plugged in between the power supply and the harness splitter.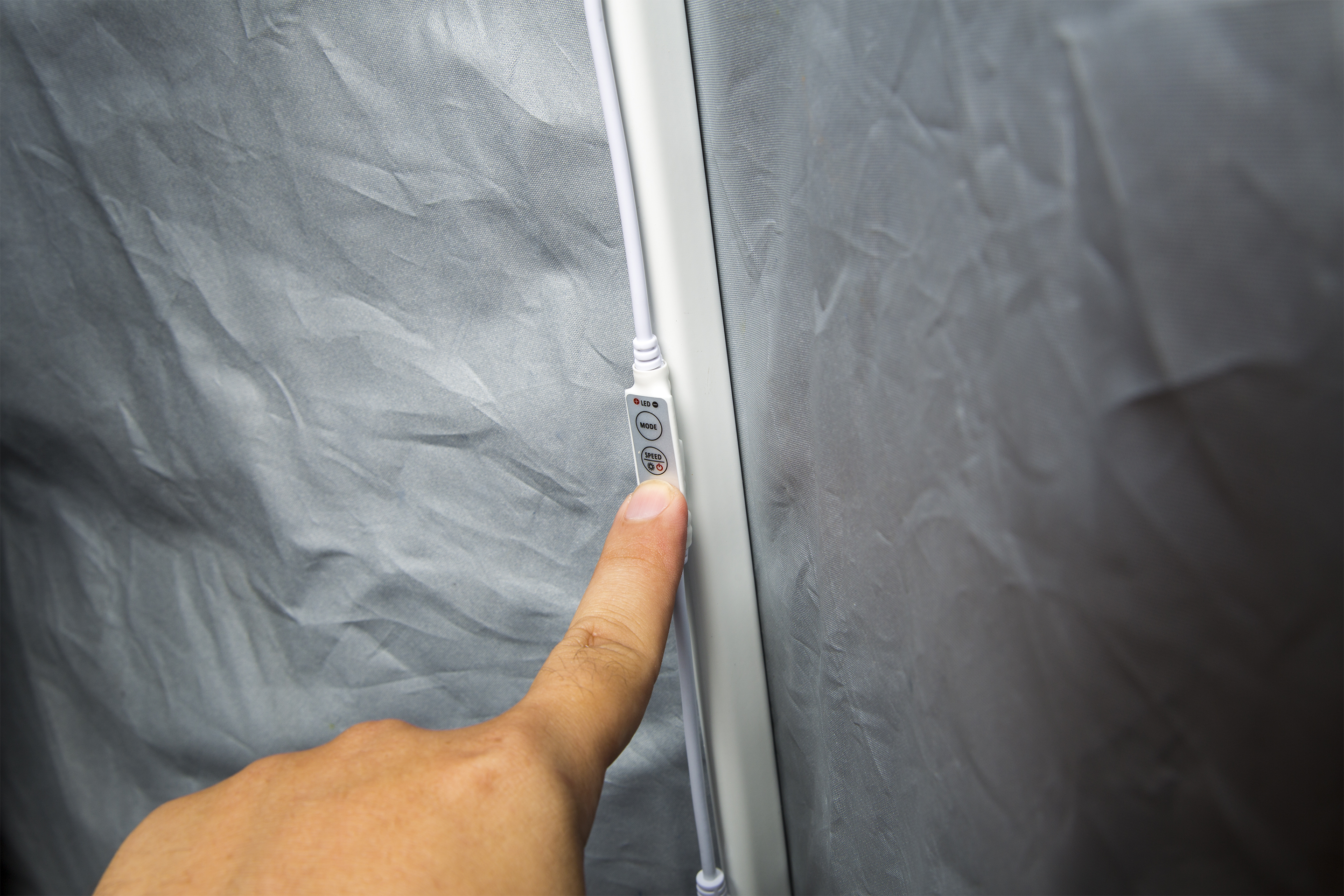 5. Enjoy your new LED canopy tent lighting!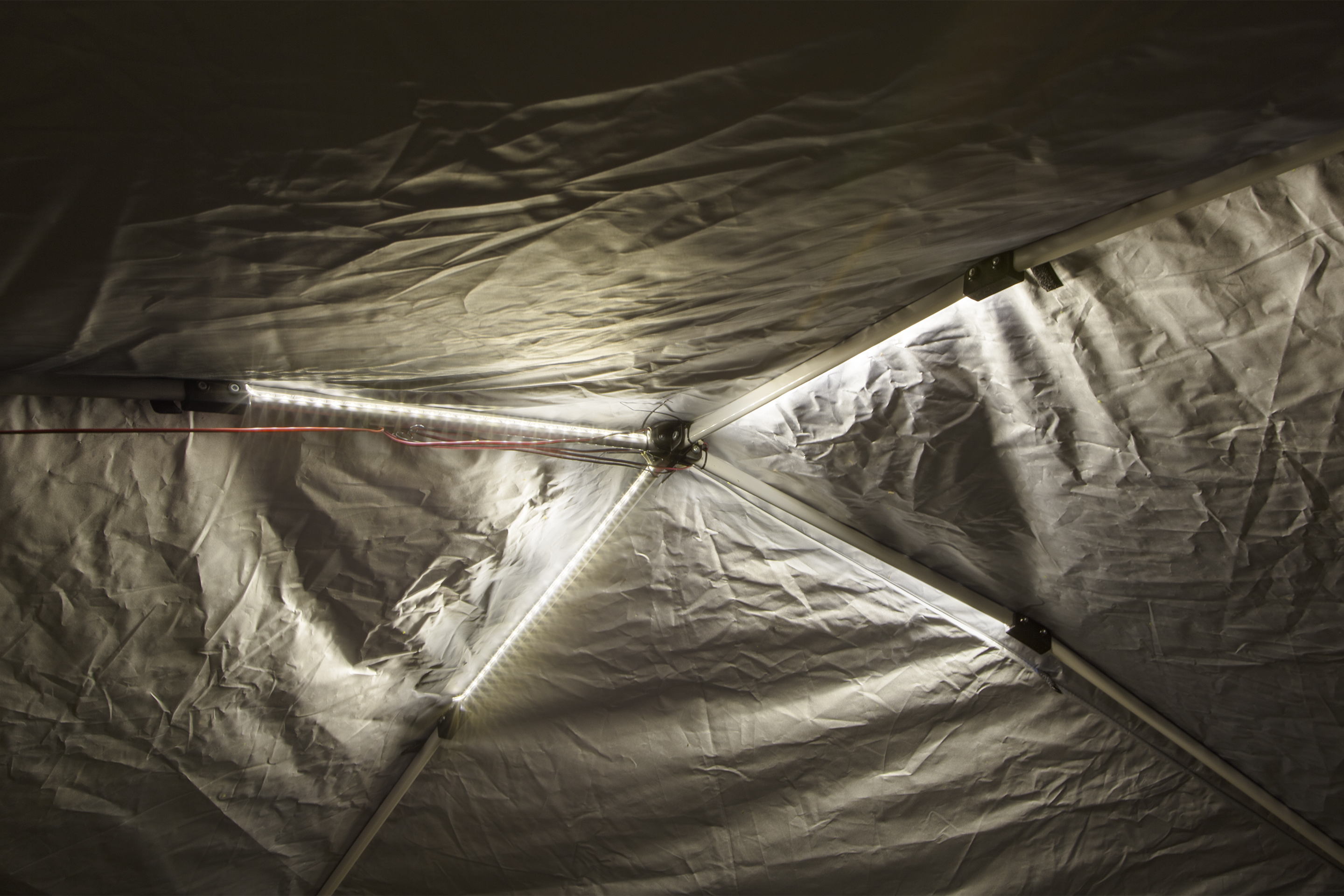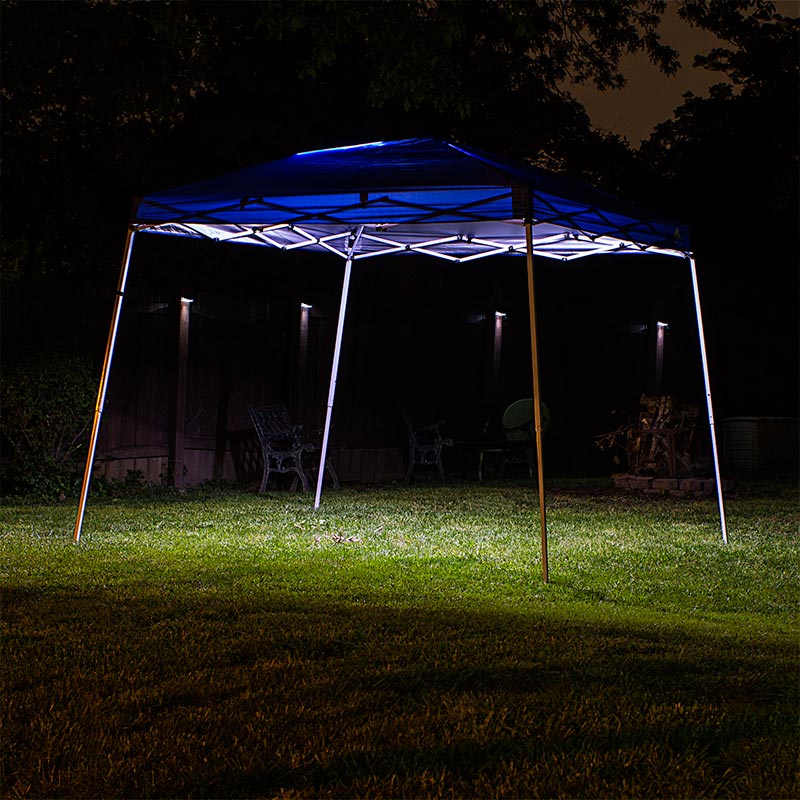 For technical questions, don't hesitate to call us toll free at 866-590-3533. Our customer service and technical support teams are available from 8:30 a.m. to 8 p.m. CDT Monday-Thursday and 8:30 a.m. to 4 p.m. CDT on Friday.