The Wait Is Over! Try Our New Vehicle LED Bulb Finder
|
We recently completed a new and improved Vehicle LED Bulb Finder that is designed to walk you through the process of finding LED replacement bulbs for any location on your vehicle. Enter your vehicle's year, make, and model, or simply enter a bulb's stock number for a list of direct replacements.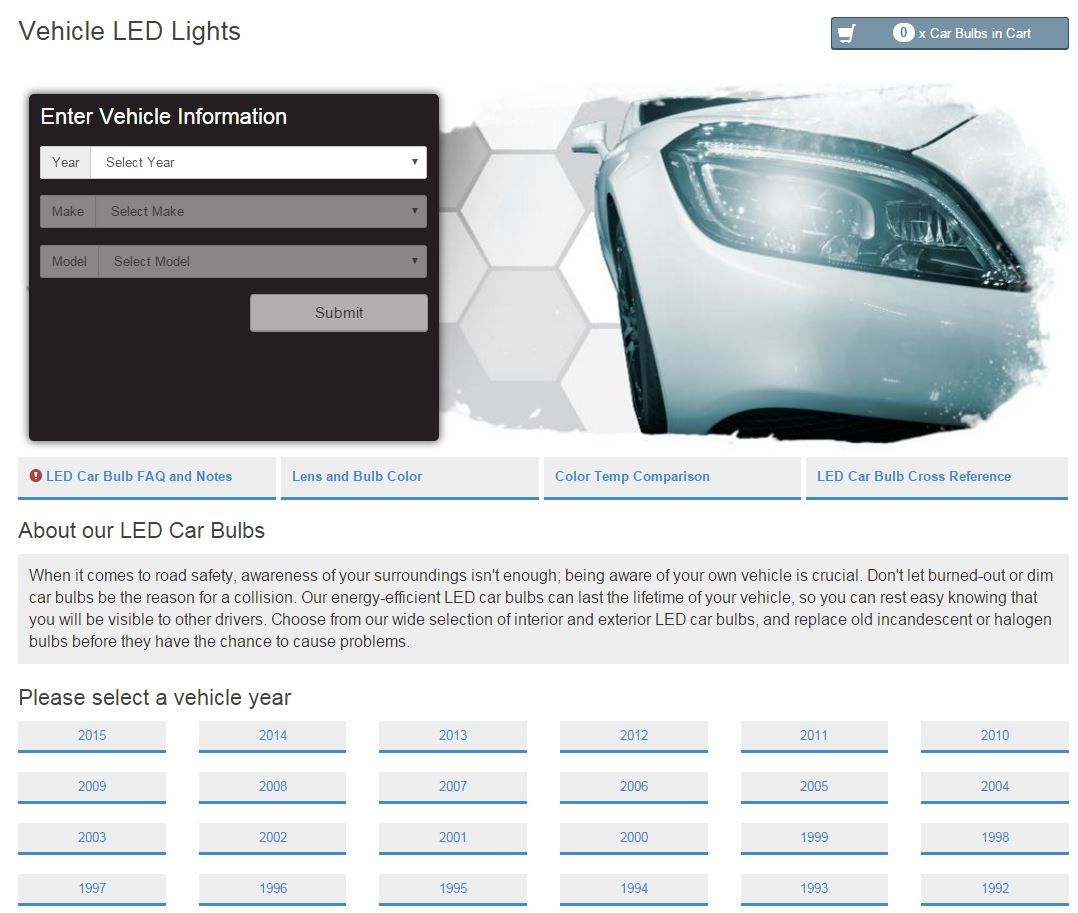 After year, make, and model are selected, vehicle-specific interior and exterior categories are populated with LED bulb types from headlight bulbs to rear turn signal bulbs.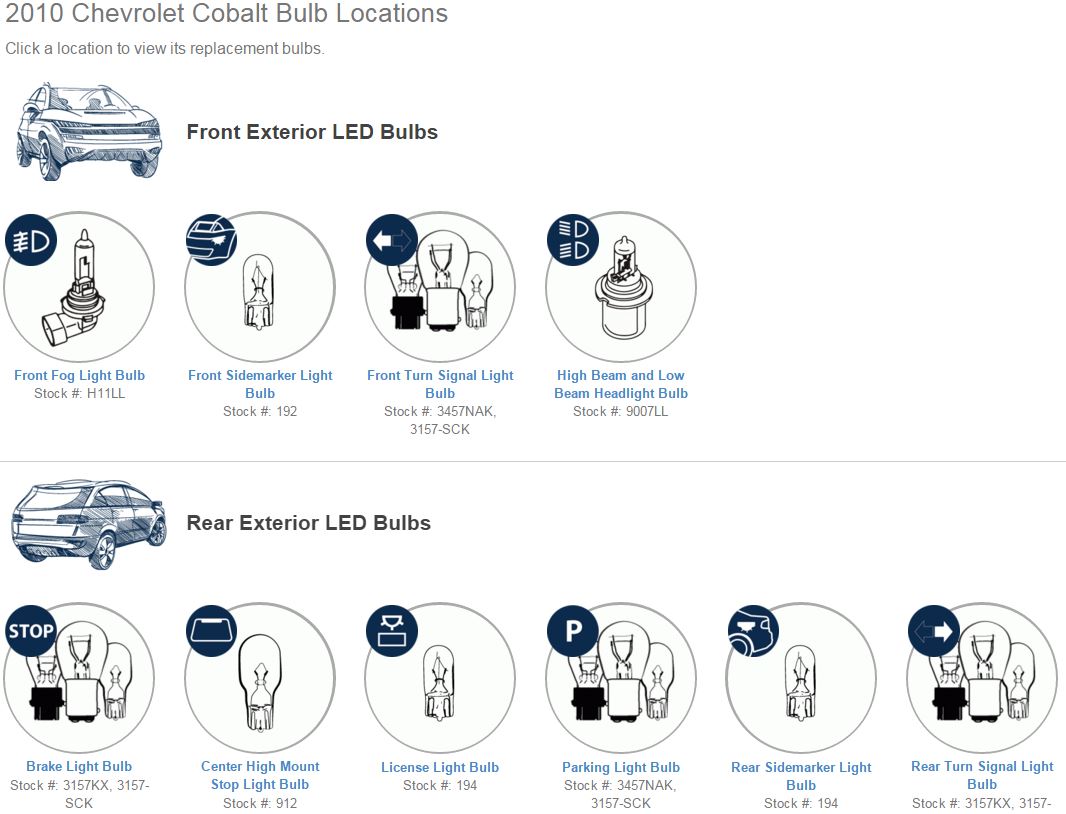 Selecting a bulb type, flasher, or load resistor activates a popup with product options for purchasing.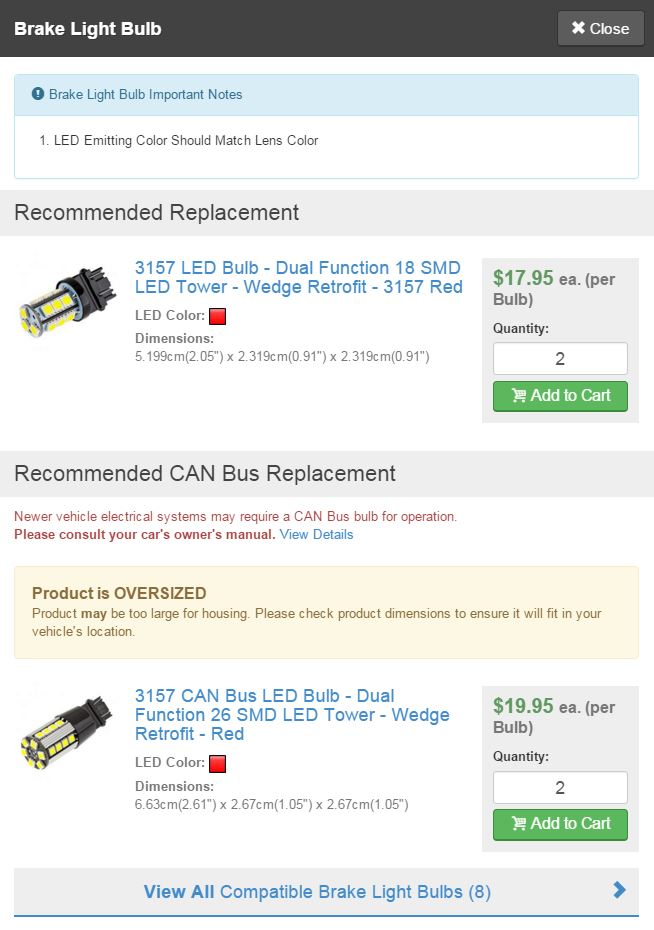 The new layout also includes quick-access buttons to infographics and frequently asked questions that help to build knowledge and understanding.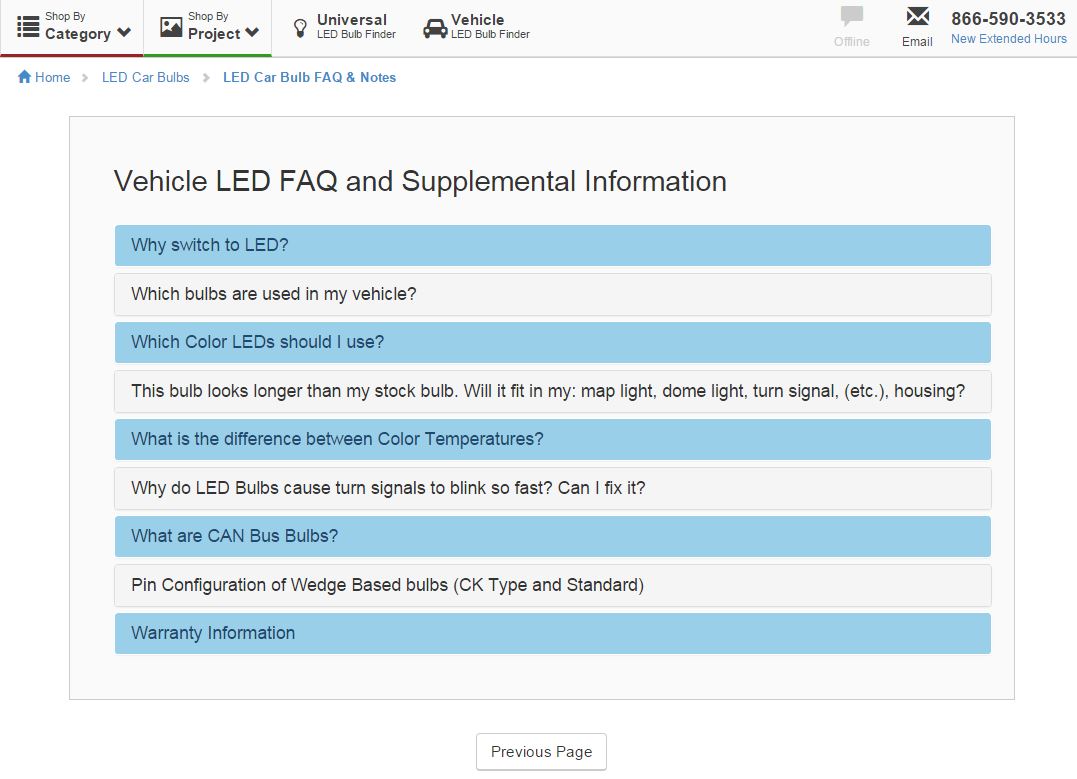 For technical questions, don't hesitate to call us toll free at 866-590-3533. Our customer service and technical support teams are available from 8:30 a.m. to 8 p.m. CDT Monday-Thursday and 8:30 a.m. to 4 p.m. CDT on Friday.