New LED Hardscape Lights Are Here!
|
Enhance your deck, patio, retaining wall, stone steps, or other stone elements with LED hardscape lights. We've recently added more options to our hardscape lighting line that allow you to get the look you want. These plug-and-play and hardwire lights come with fixed or aimable light heads for illumination however or wherever you need it. Just choose the perfect size and color temperature, and add some life to your outdoor space.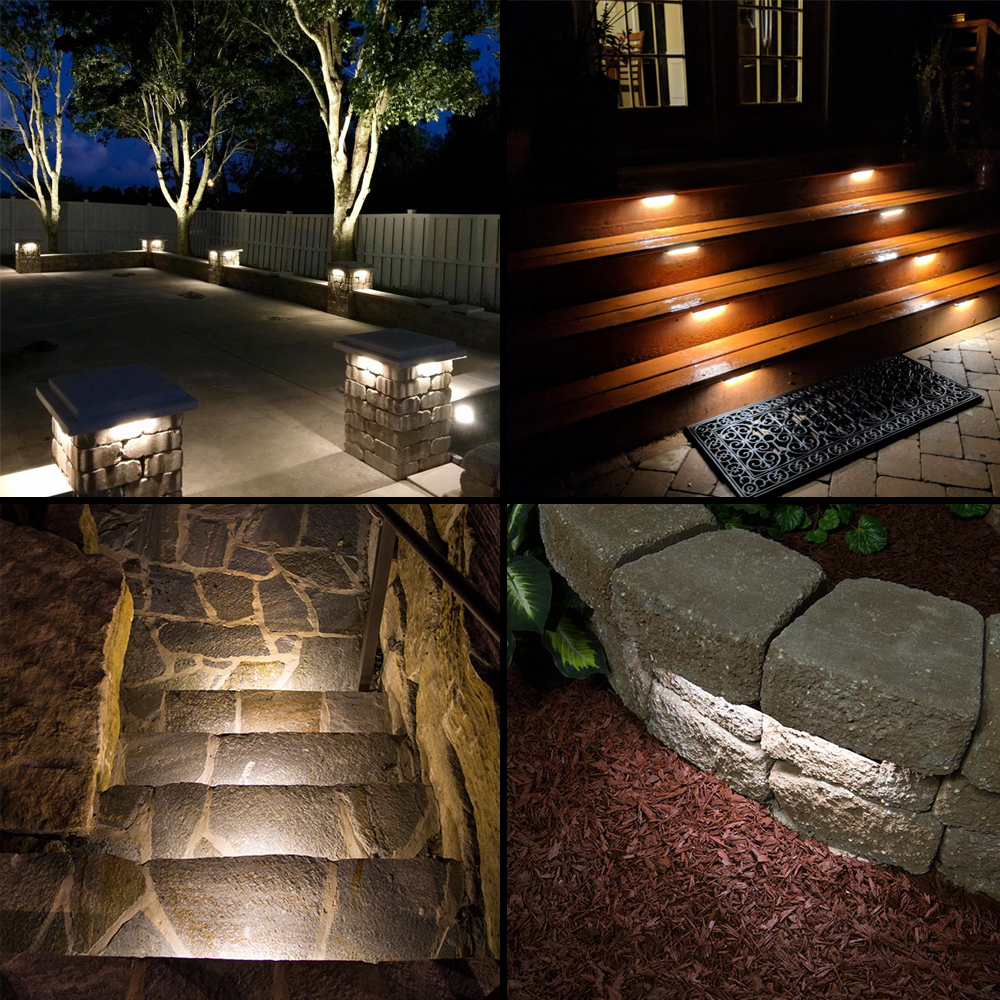 Hardwire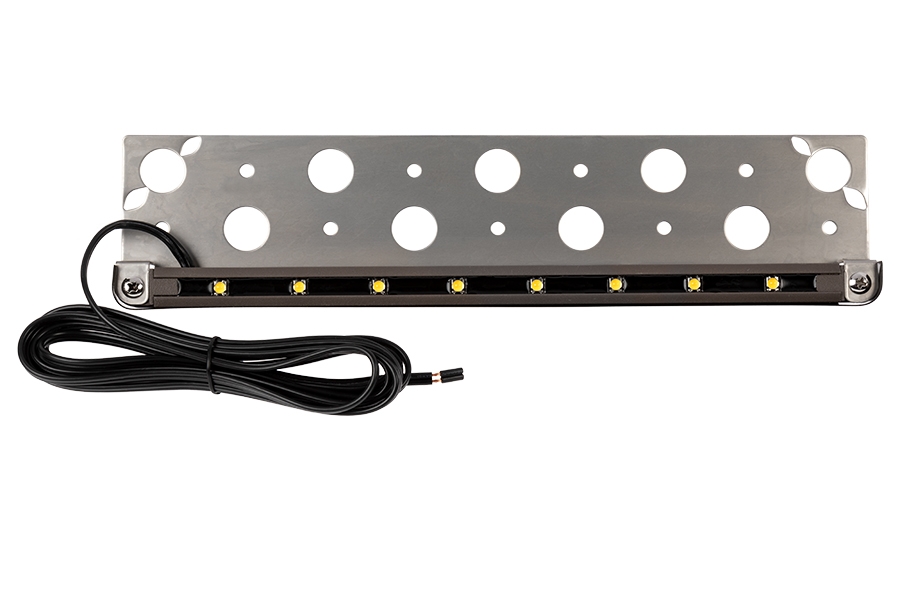 Whether you need retaining wall lights or lights around your deck, we've got you covered with these LED hardscape lights. Because they have pigtail wire leads, you can easily tie these lights into an existing landscape lighting system. All of our hardwire hardscape lights are constructed of aluminum with stainless steel mounting plates. They're weatherproof and fully potted for LED protection.
Aimable:
The light head on this 7-inch LED hardscape light is fully adjustable, so you can aim light wherever it's needed. It emits 120 lumens of warm white light.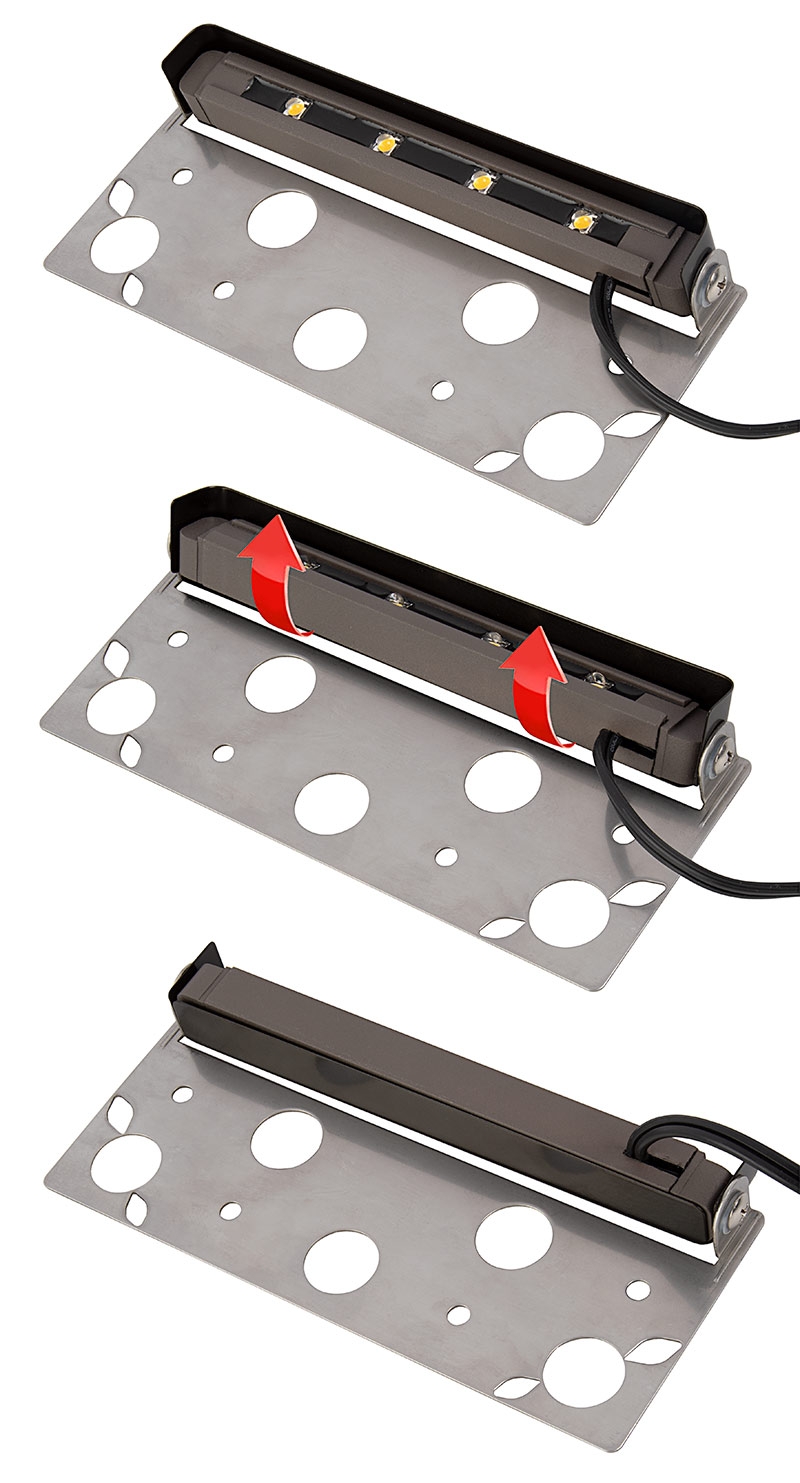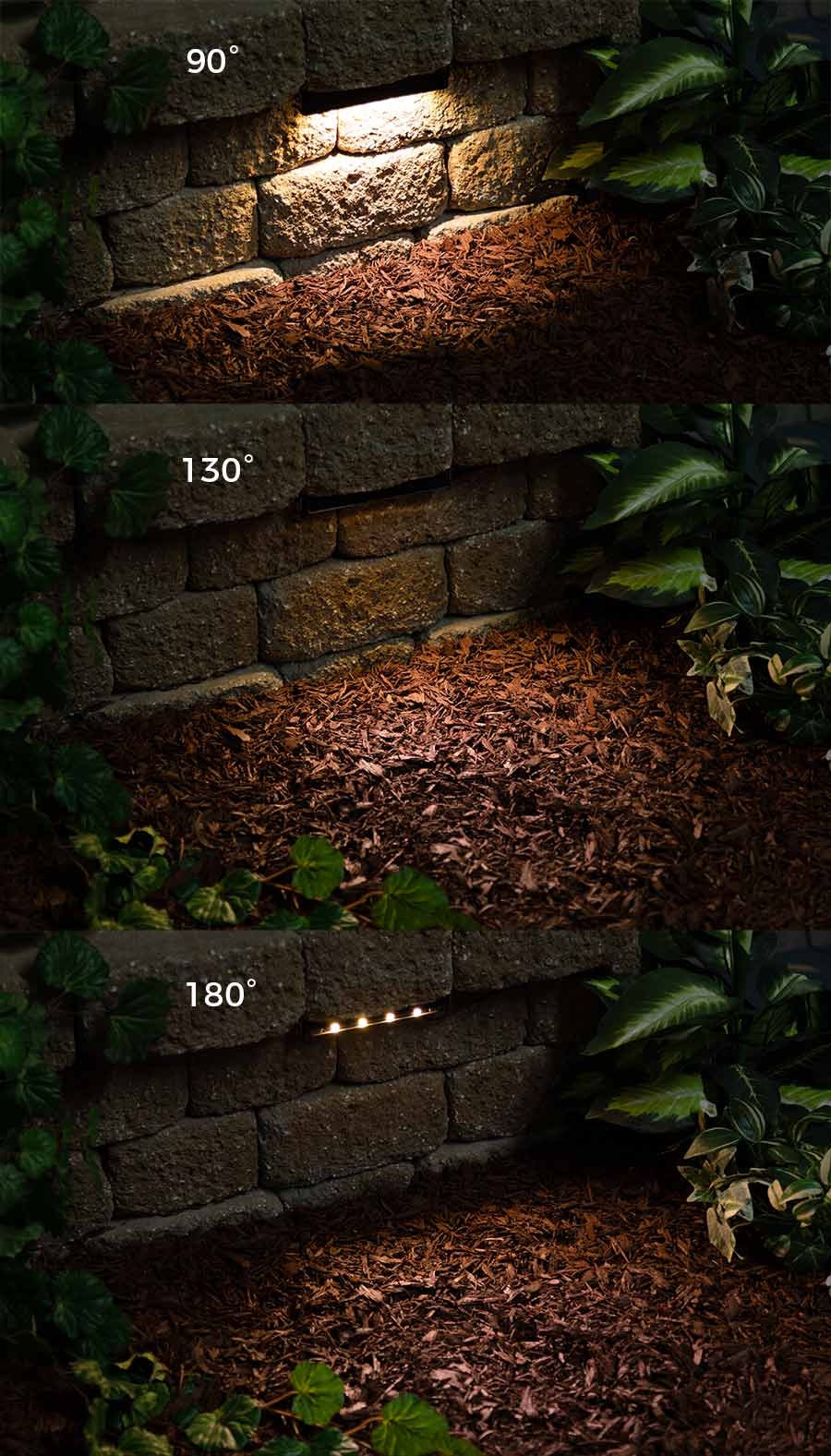 Fixed:
These hardscape lights are available in 3-, 7-, or 13-inch lengths. Depending on which length you choose, they can emit anywhere from 30-200 lumens of light in one of two white color temperatures.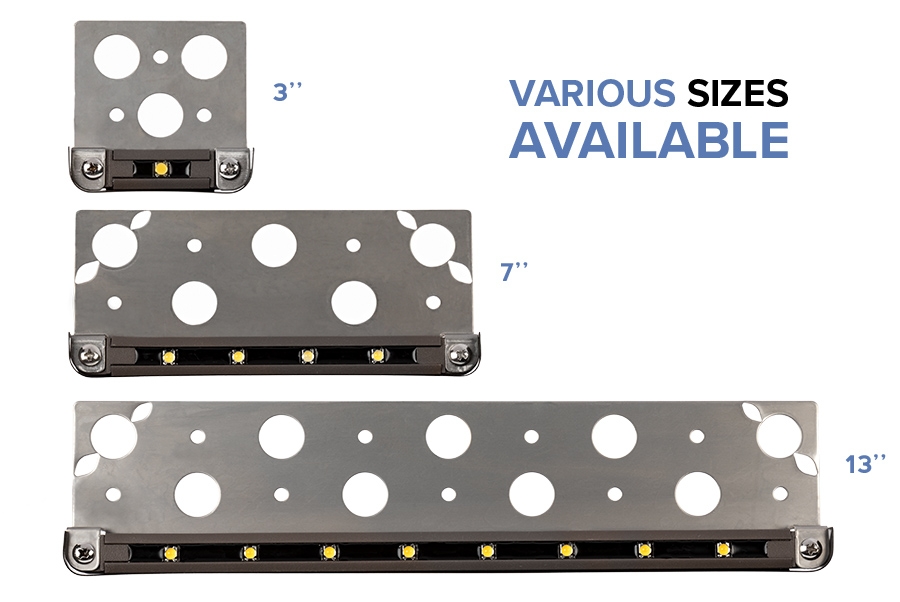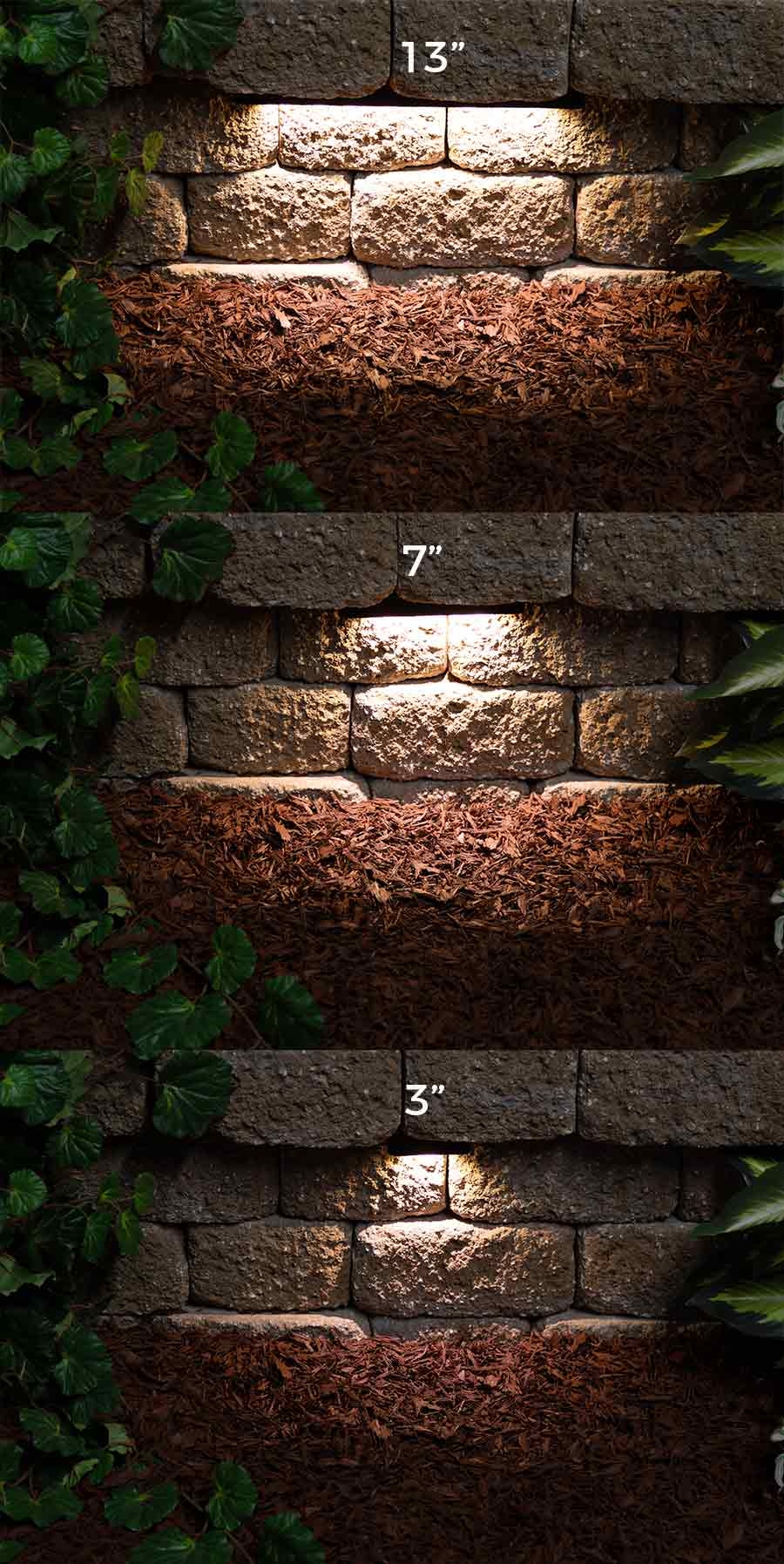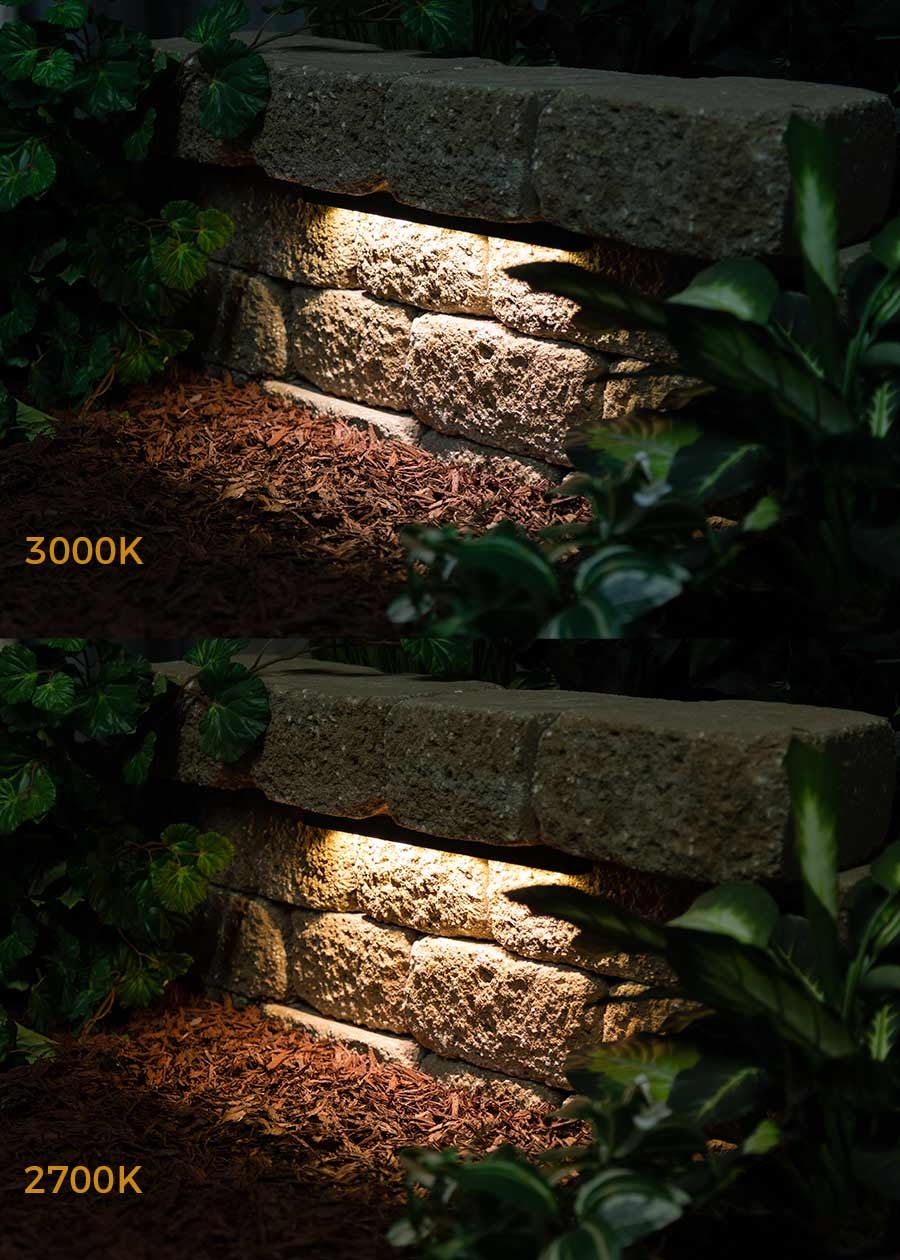 ---
Plug and Play
These easy-to-install LED hardscape lights have plug-and-play connectors that allow you to join up to 50 of them together depending on the length you choose. Their connectors are compatible with all plug-and-play GLUX accessories. This means effortless connections to power supplies, dusk-to-dawn sensors, other GLUX lights, and more. You can also tie them into an existing landscape system with a GLUX pigtail adapter. They're available in 3-, 7-, 12-, and 18-inch sizes that emit 10-90 lumens depending on length. You can choose from warm, cool, or natural white color temperatures.