Multi-Panel LED Skylight Displays!
|
We're excited to announce that we now offer multi-panel LED skylight displays for suspended grid ceilings. These artificial LED skylight systems contain either 2-foot-by-2-foot or 2-foot-by-4-foot panel lights in various quantities. A stock cloud image or your own custom image is evenly split across an array of panels. Each image section is printed directly on a panel diffuser for smooth, flawless illumination.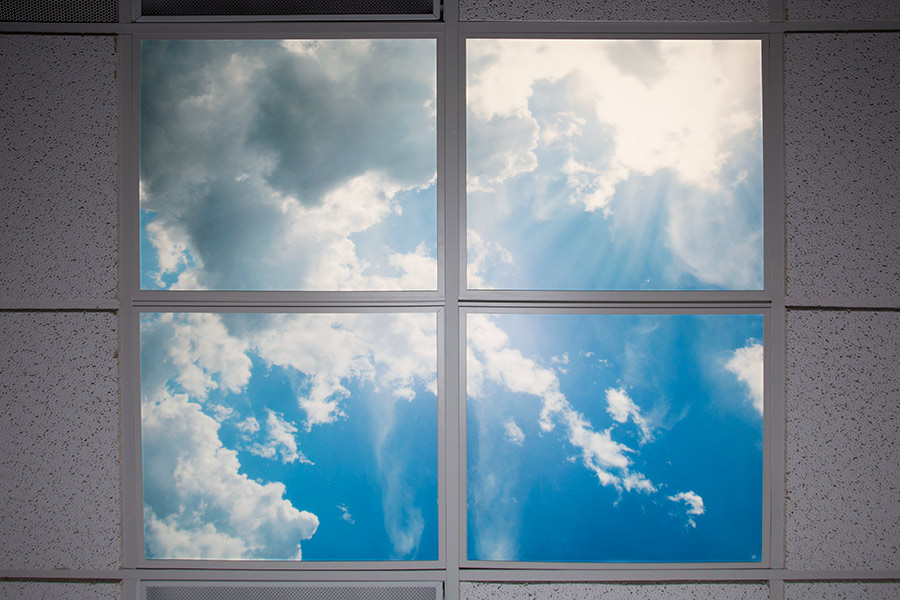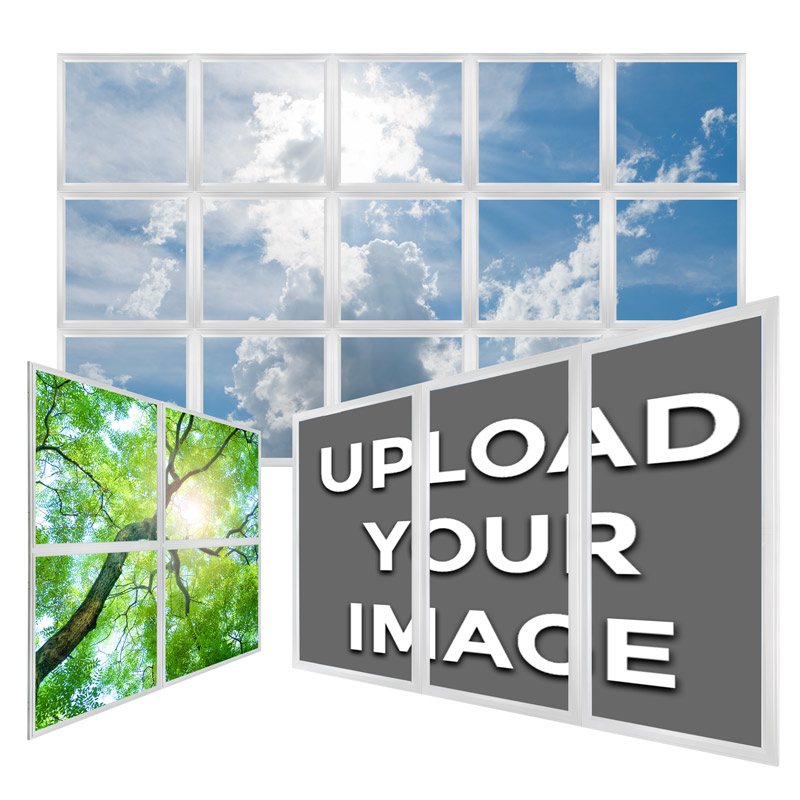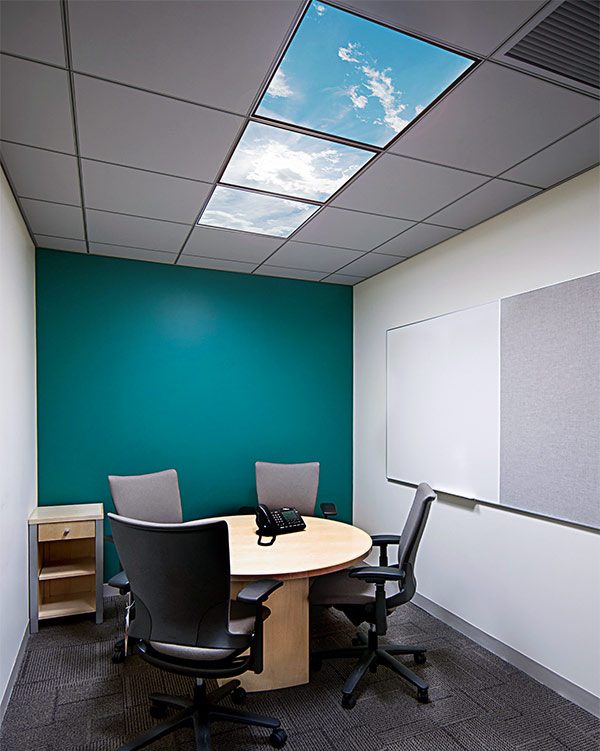 Multi-panel light systems are designed to add a point of interest and liven up a room. They can be used for numerous applications, including dental office lighting, lobby lighting, hospital lighting, classroom lighting, waiting rooms, conference rooms, basements, and more. A choice of stock cloud images can be split into two-, three-, four-, or six-panel displays depending on the chosen panel size. Custom panels can include any image and number of panels, and they can be arranged in any way.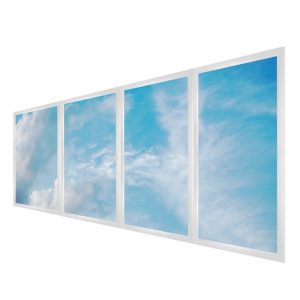 Each Even-Glow® LED panel light uses perimeter-mounted LEDs with an optical diffuser to emit natural white illumination without visible bulbs or hot spots.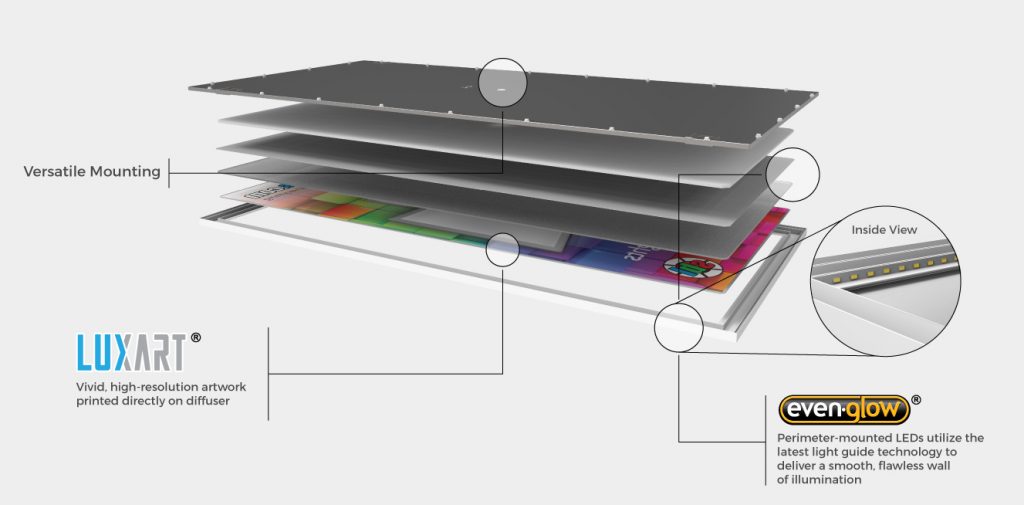 Dimmable and non-dimmable panels are available for custom or static levels of light. Dimmable panels consume just 40 watts of power, and non-dimmable 2-by-4-foot and 2-by-2-foot panels consume 50 or 72 watts respectively—significantly less than fluorescent fixtures. The panels have sturdy white or black aluminum alloy frames. They operate within a 100-277V AC range and are designed to last three times longer than fluorescent troffers.