LED WiFi Lights: Control Your Lighting From Anywhere!
|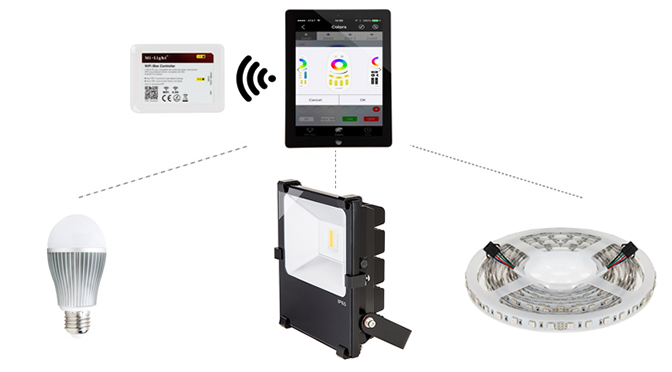 If you're searching for a way to control your lighting from anywhere and without flipping a switch, Wi-Fi LED lights are the perfect products. With a Wi-Fi LED Controller Hub, you can control compatible LED bulbs, LED flood lights, and LED strip lights with your Android or iOS-enabled smartphone or tablet. The Milight 3.0 app, along with a Wi-Fi compatible controller when necessary—allows you to power lights on and off, control multiple zones of lights, select from thousands of colors, choose from various single-color and color changing modes, and control brightness and speed.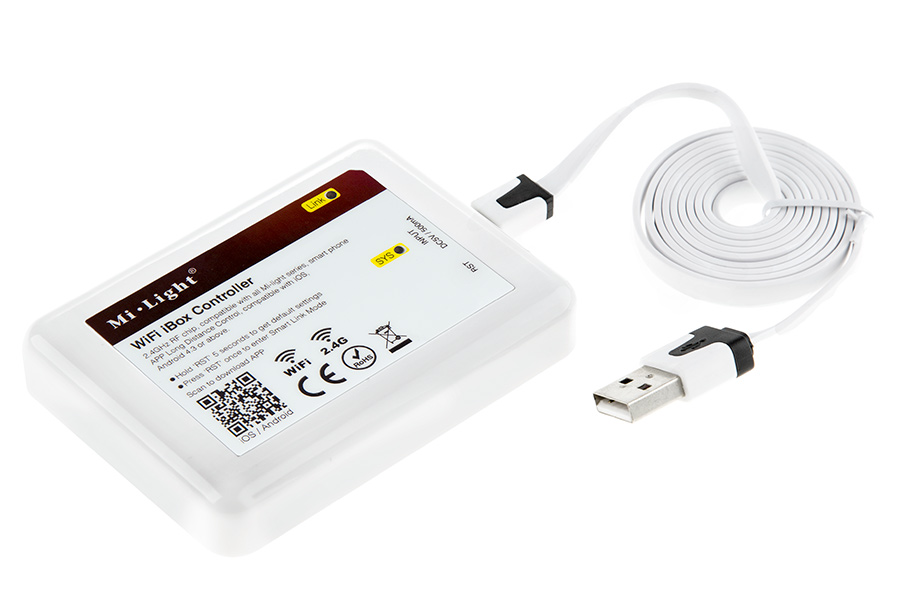 A Wi-Fi hub can be used with LED WiFi lights that have internal controllers, such as bulbs and flood lights. It can also be used with a Wi-Fi-compatible RGB or RGBW controller for LED strip lights. The hub can turn any RGB LED light into one that can be controlled by an Apple (iOS) or Android (version 4.3 and above) smartphone or tablet. Use a single hub or multiple hubs to control lights on different levels or areas of your home. Plug the Wi-Fi hub into a computer or into an outlet by using a USB wall adapter, and download the free Milight 3.0 app. The app opens up the ability to choose from various controller interfaces and control your light's color, mode, brightness, and more.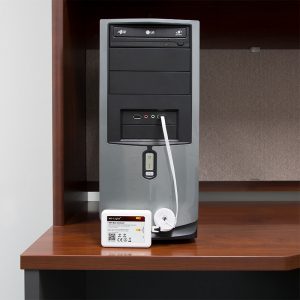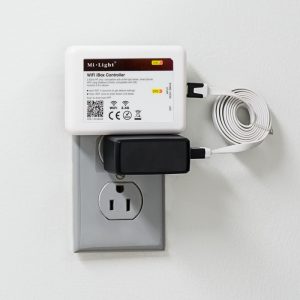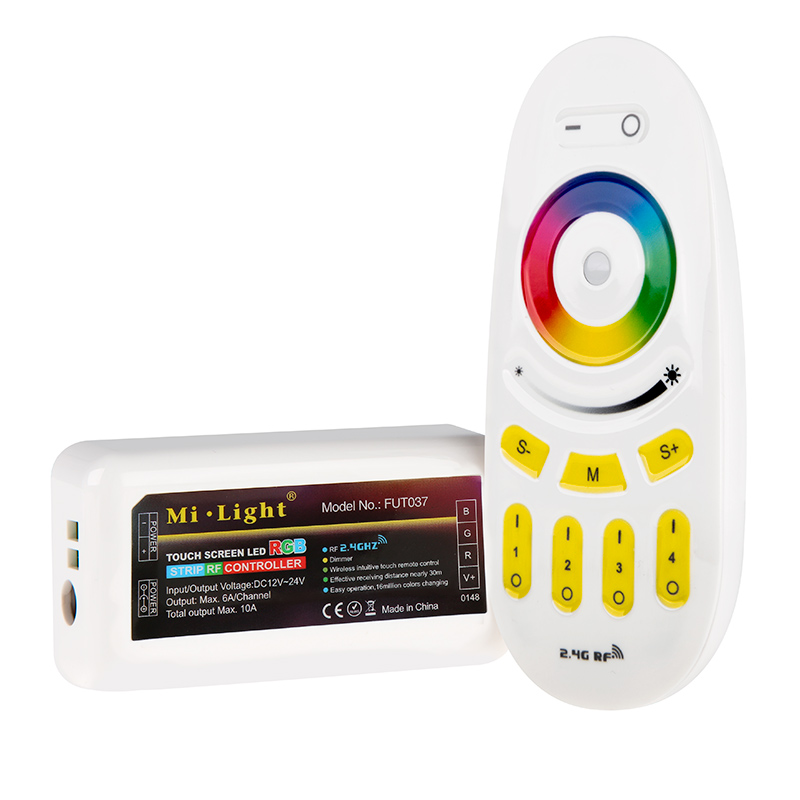 If you're using RGB or RGBW LED strip lights, you'll need a Wi-Fi compatible RGB or RGBW LED controller and the Wi-Fi hub. The controller allows you to change colors, modes, and other features. With this controller, you can create a zone of lights that are linked together wirelessly. Control up to four zones with one wireless RF Touch Color Remote or with an Android or iOS smartphone or tablet.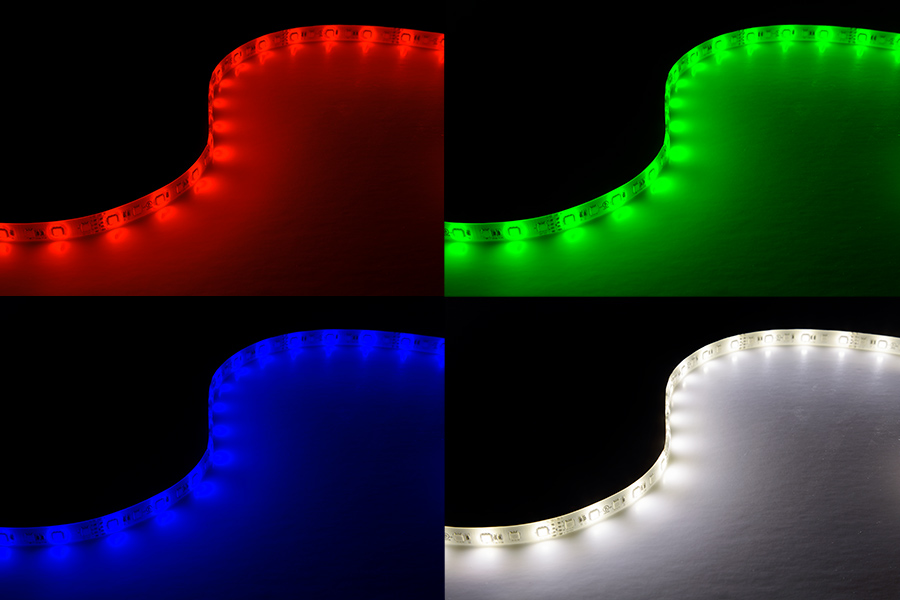 Illuminate any area, from kitchens and coves to patios and steps. LED strip lights are available in various voltages, lengths, and intensities and can be controlled by a Wi-Fi compatible RGB or RGBW LED controller and the Wi-Fi hub. Simply plug your strip wires into the controller and connect to the Wi-Fi hub.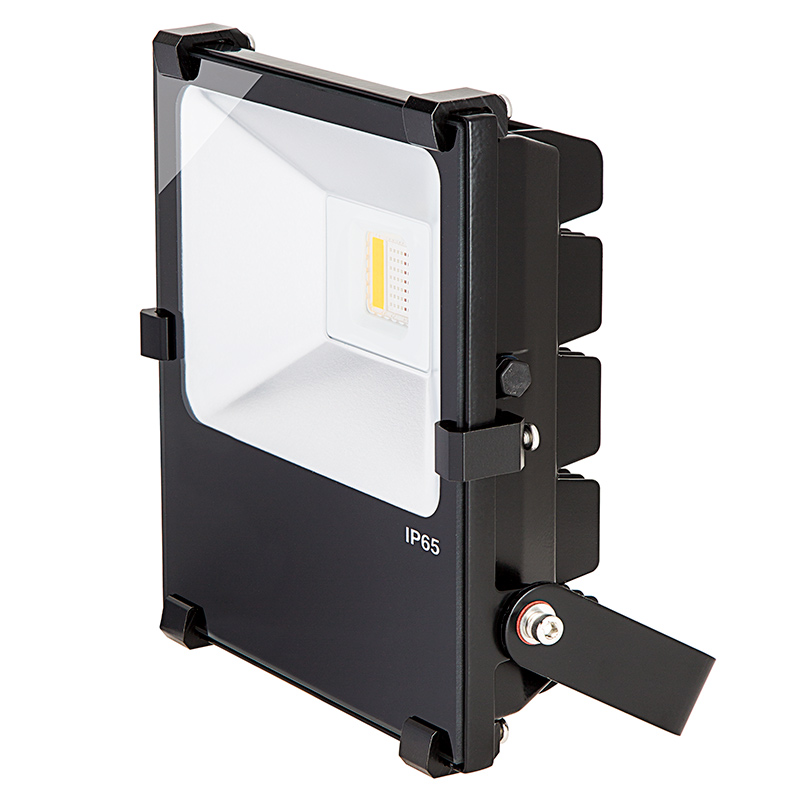 Wi-Fi compatible flood lights are great for landscape lighting, tree uplighting, architectural wall washing, and other outdoor applications. These LED landscape lights are available in 30- and 50-watt versions and have separate LEDs for either white or colorful illumination. They plug into a standard 3-prong outlet and can be easily connected to a Wi-Fi hub. Connect multiple lights to the hub, and synchronize their color, brightness, or mode with your smartphone or tablet.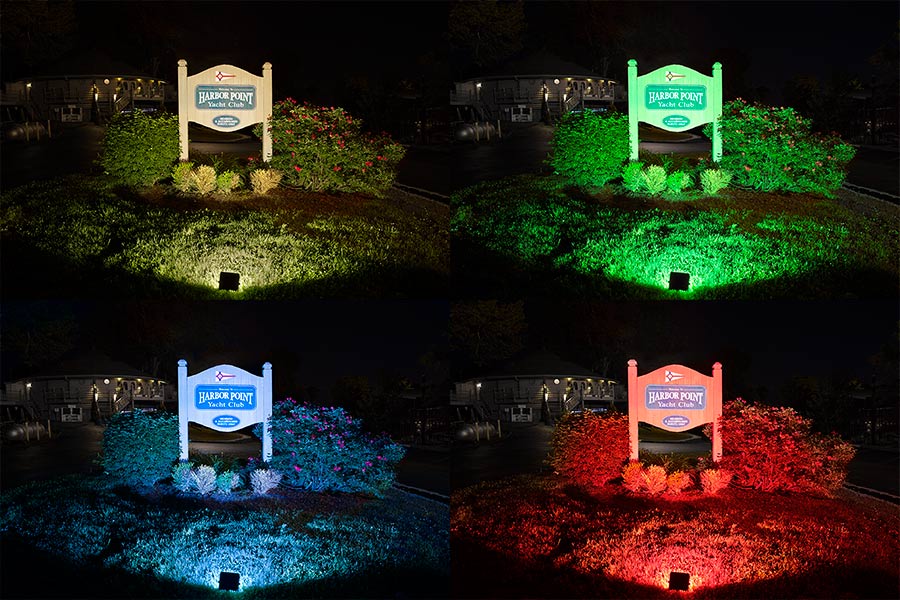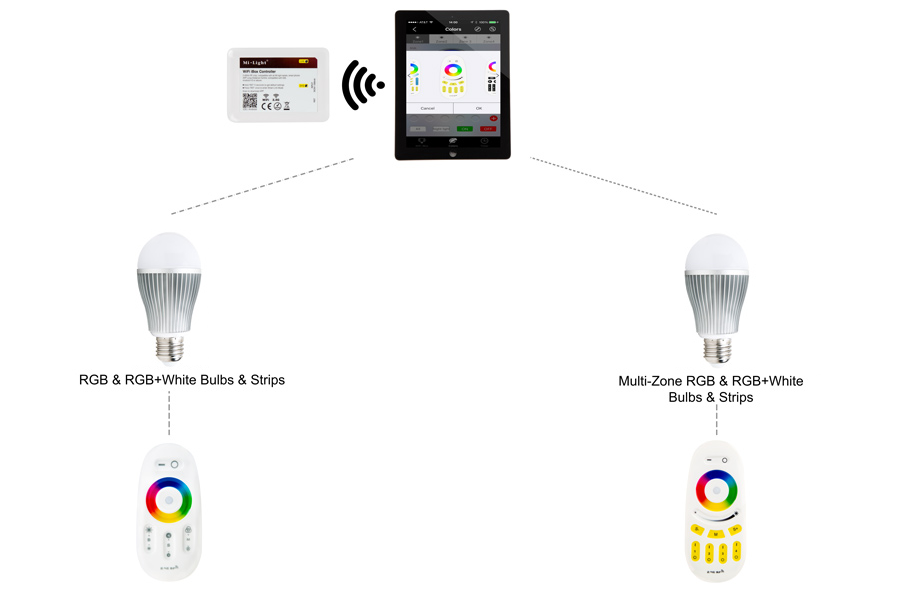 These LED smart bulbs can be used anywhere in any application that accepts A19 bulbs with E26/E27 medium screw bases. Applications include dorm room lighting, foyer lighting, patio lighting, bedroom lighting, basement lighting, and more. They come with or without an RF Touch-Color Remote and can also be used with a Wi-Fi hub and controlled by a smartphone or tablet. The hand-held RF remote or remote interface on the Milight app both have a color wheel and touch-activated buttons for brightness, speed, and zone control.