LED Wedding Lights: Products, Tips, & Tricks for Creating the Day of Your Dreams
|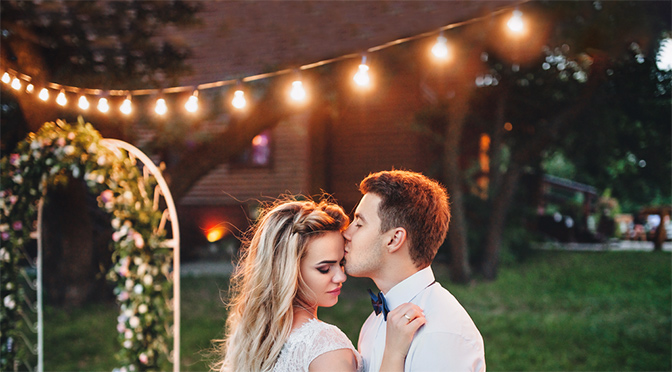 LED wedding lights can make your big day more special than you've dreamed. Let your imagination run wild, and use decorative LED lights to illuminate centerpieces, tablecloths, flower arrangements, the dance floor, or even seating charts. Utilize these wedding lighting ideas for inspiration and to create a day that's not easily forgotten.
Liven up your reception room with custom wedding lighting that no one else will have. LED light boxes can be used to make beautiful backlit wedding seating charts or illuminated photos. Upload any image to be printed directly on the light box diffuser or vinyl insert. There are several sizes and styles of LED light boxes available. Snap-open frame light boxes are perfect for mounting on easels or gift tables, and they come with a 9.5-foot wall plug. They also have hanging brackets on all sides for backdrop or wall mounting. These LED wedding lights are available in 15-by-22-inch or 32-by-22-inch sizes, but stand-alone light boxes are available in additional sizes. Stand-alone light boxes are similar in that they come with a plug, but they can't be wall mounted.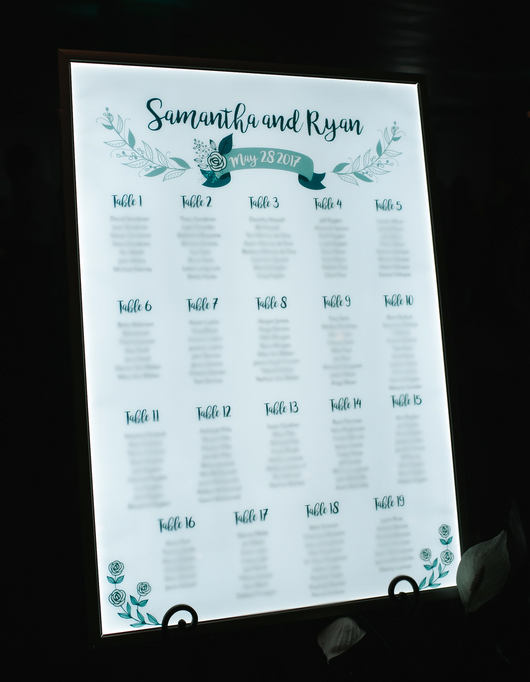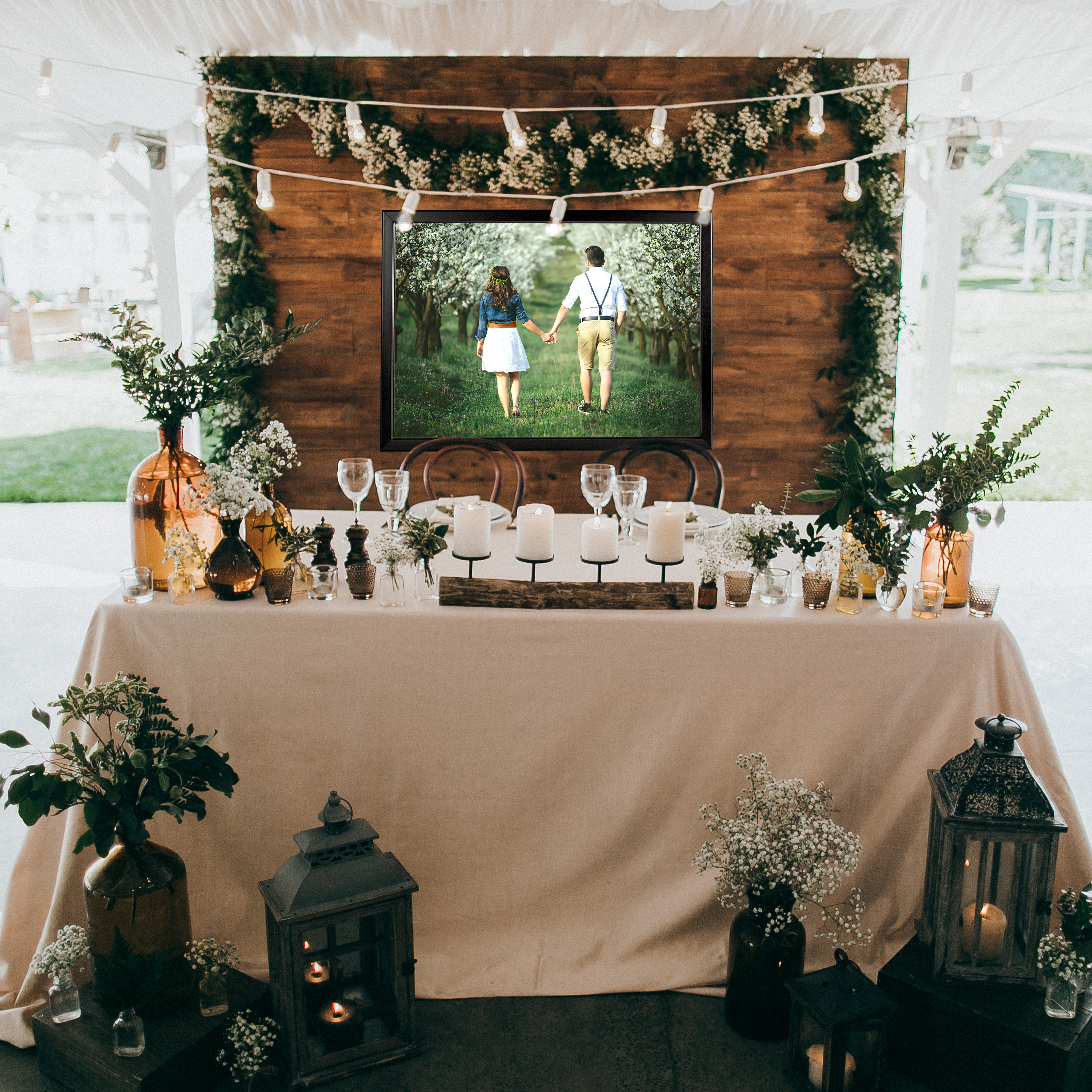 LED wedding string lights can add a unique flare to your ceremony gazebo, head table backdrop, or outdoor reception venue, and they're perfect for wedding tent lighting. Bundles include a 21′ commercial-grade pendant or in-line style light strand with your choice of 10 LED filament, firework, or fairy bulbs. These wedding lights can be linked together. The decorative LED light bulbs are available in a variety of shapes and styles, and they emit warm or ultra-warm white light that is nearly invisible to bugs. Pendant and in-line light socket strands and decorative bulbs can also be bought separately to create an even more unique set of wedding string lights.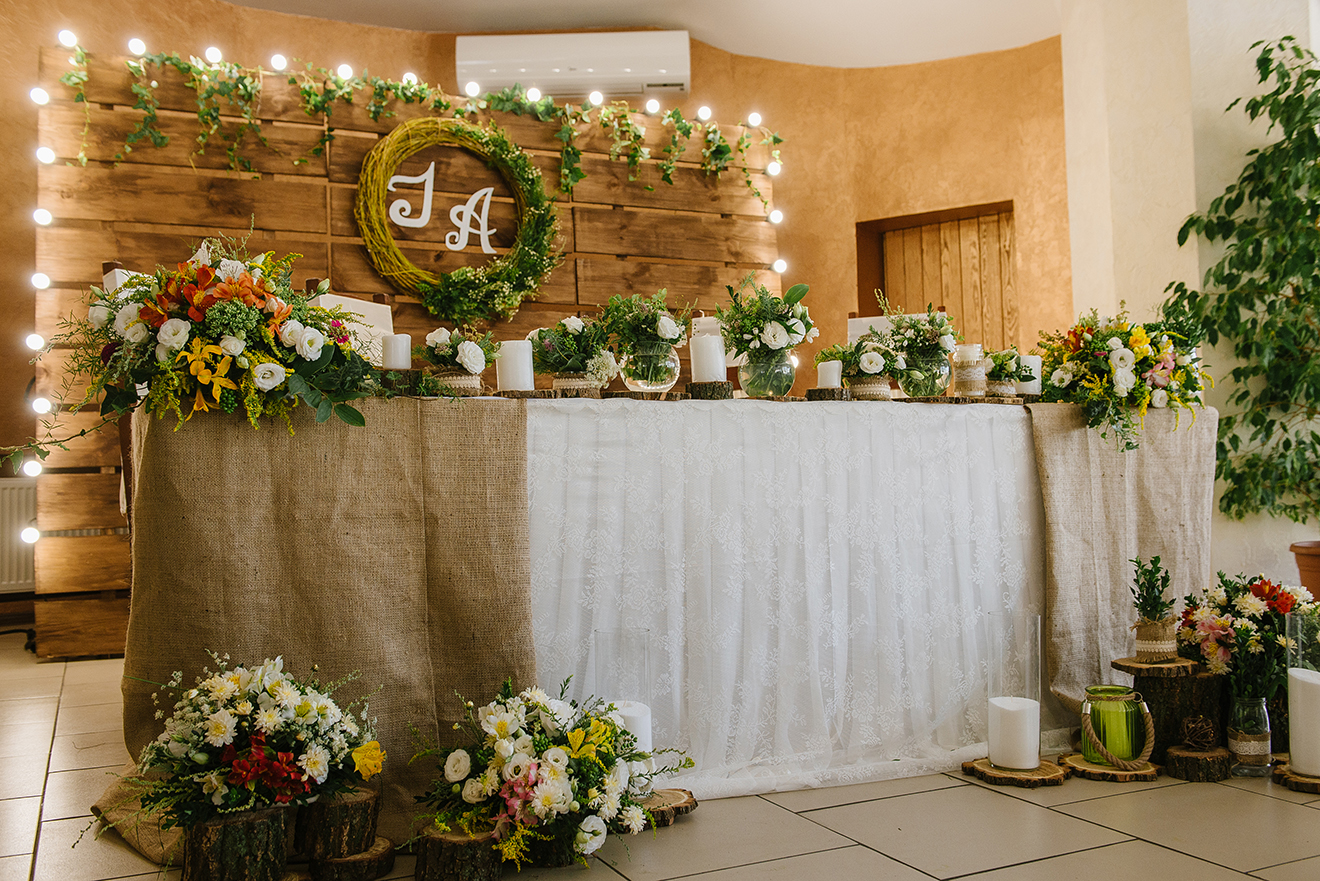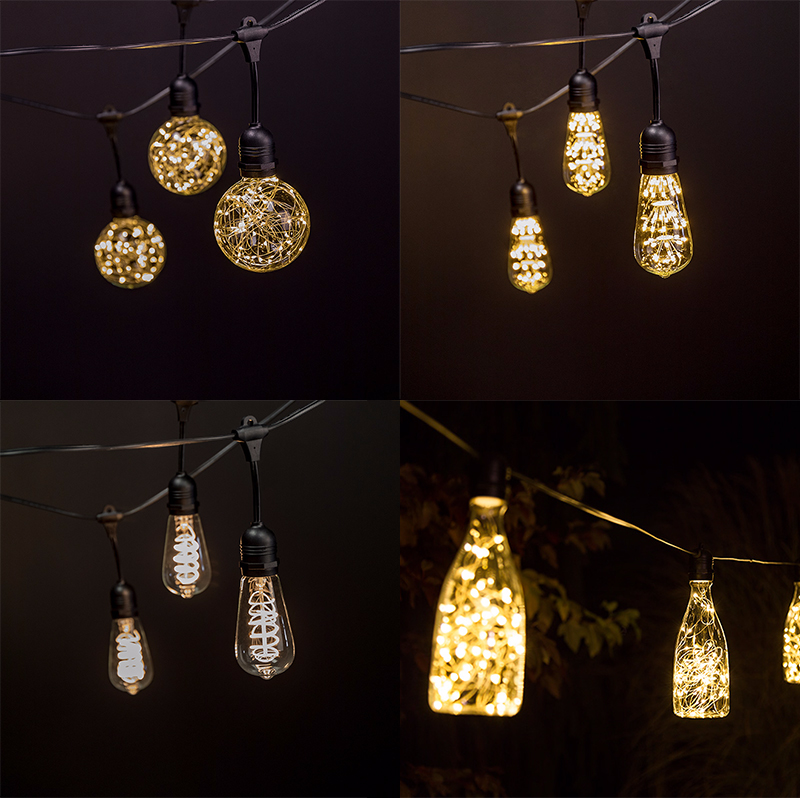 You can add LED fairy lights to head or cake tables, drape them over wedding seating charts, weave them around cupcake tower tiers, or use them to create simple, yet elegant lighted centerpieces. These dainty 13-foot string lights come on a flexible silver wire that can be bent to any shape. They're available in cool white, warm white, blue, green, yellow, red, and multicolor. Each set is battery powered and is controlled by an on/off switch. The strings (not battery packs) are even waterproof, so get creative with them! They're powered by 3 AA batteries and will last well beyond any reception.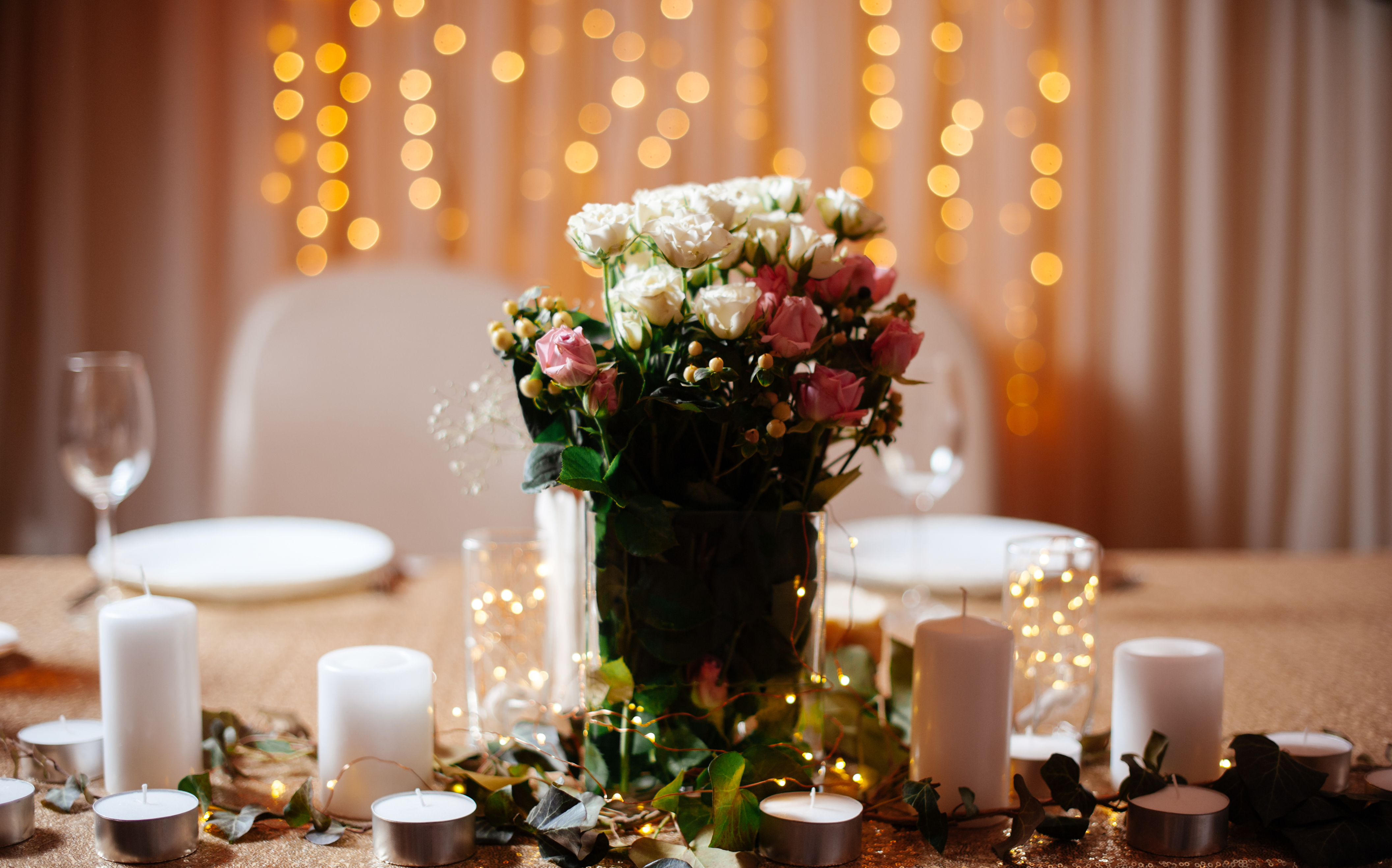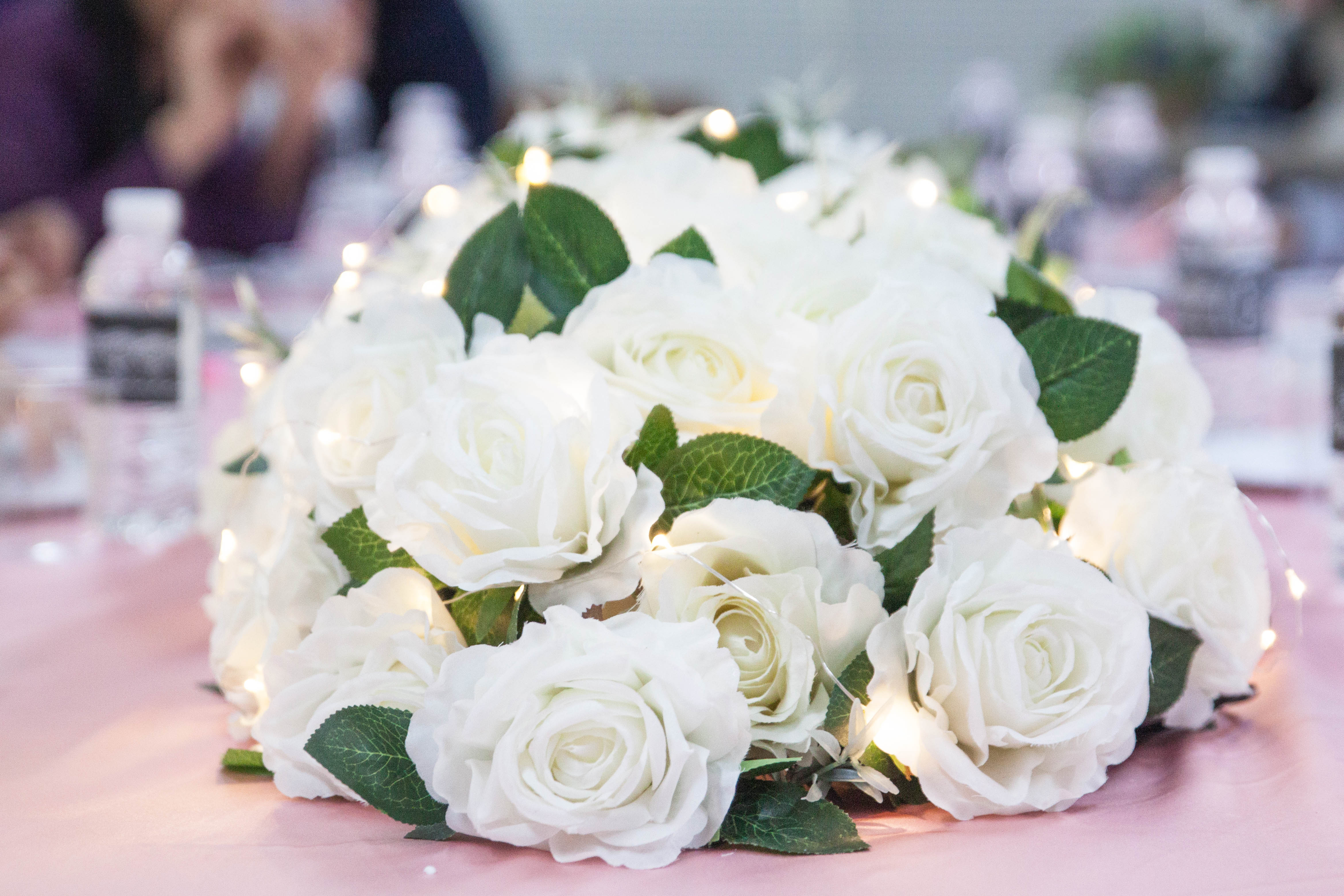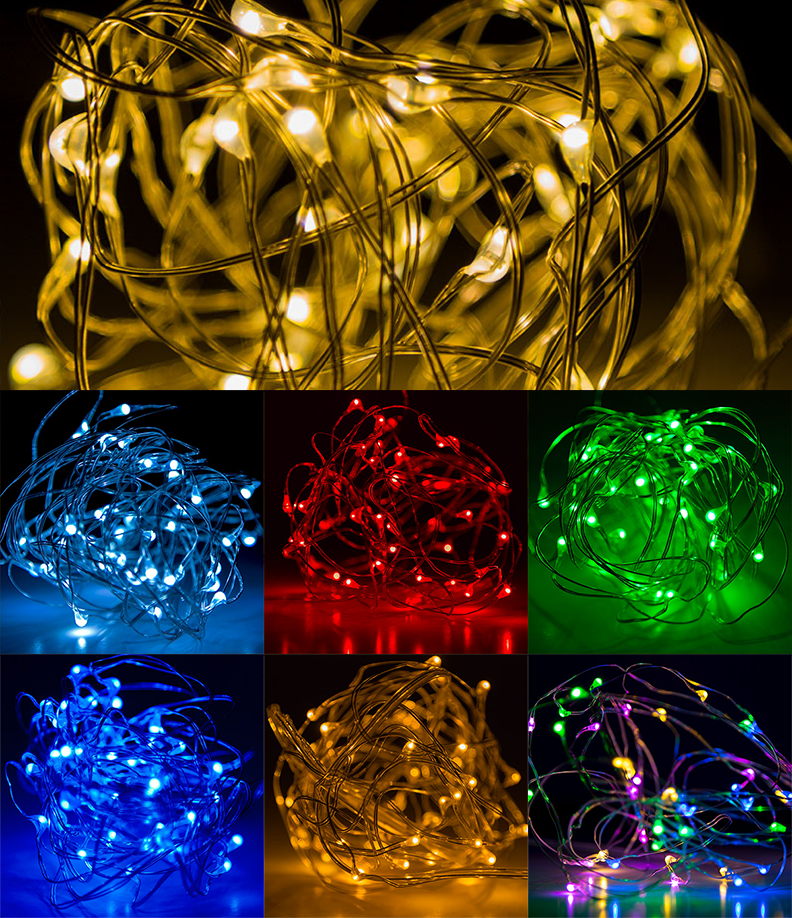 Waterproof RGB centerpiece lights and LED tea lights are great for creating more than just lighted centerpieces. These LED wedding lights are completely submersible and can add a pop of color to any floral arrangement, candle holder, lantern, mason jar, or fountain. LED tea lights cycle through a range of colors, and the centerpiece light comes with a wireless remote for color and mode control. Use the remote to choose from 13 different static color modes and two dynamic color-changing modes.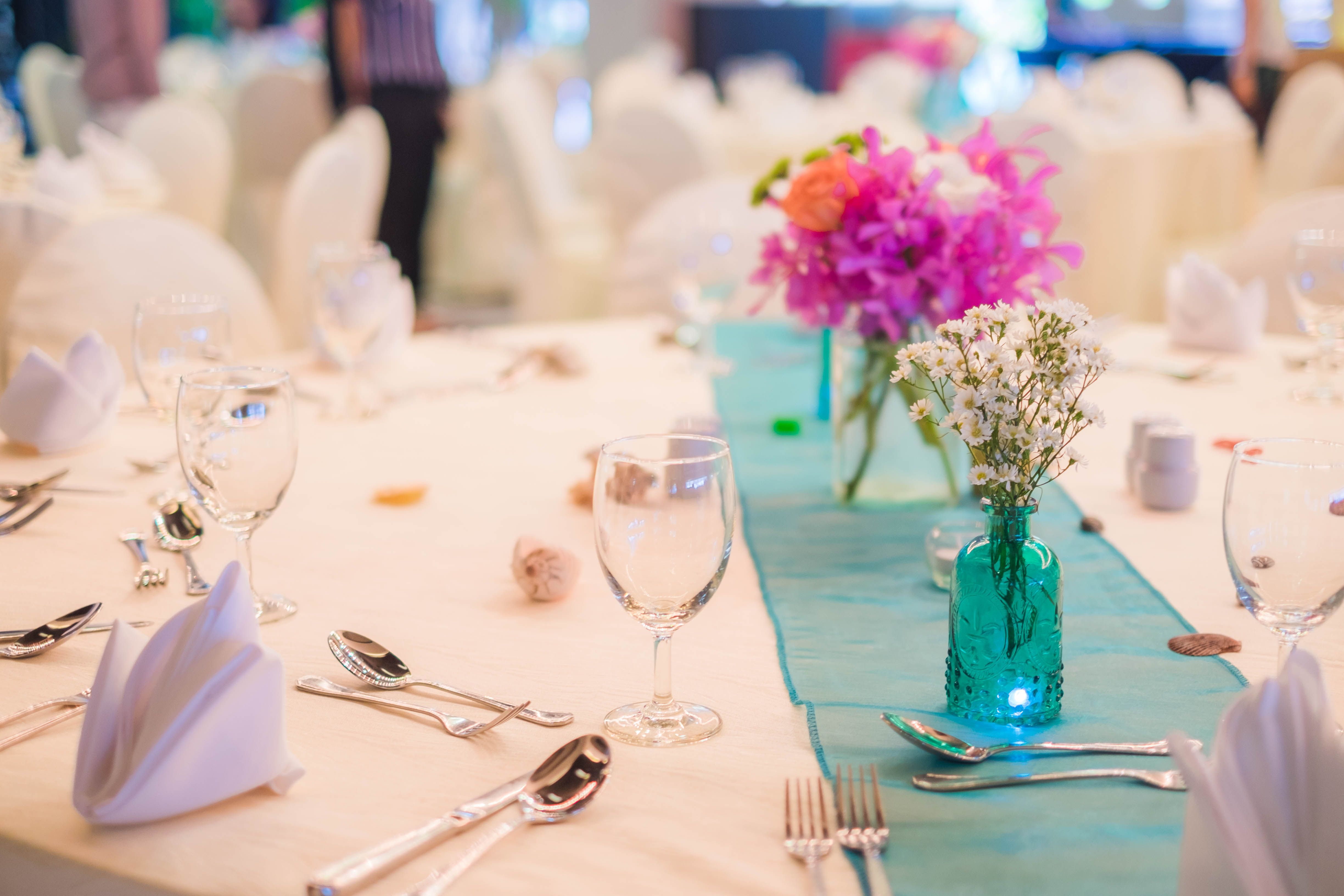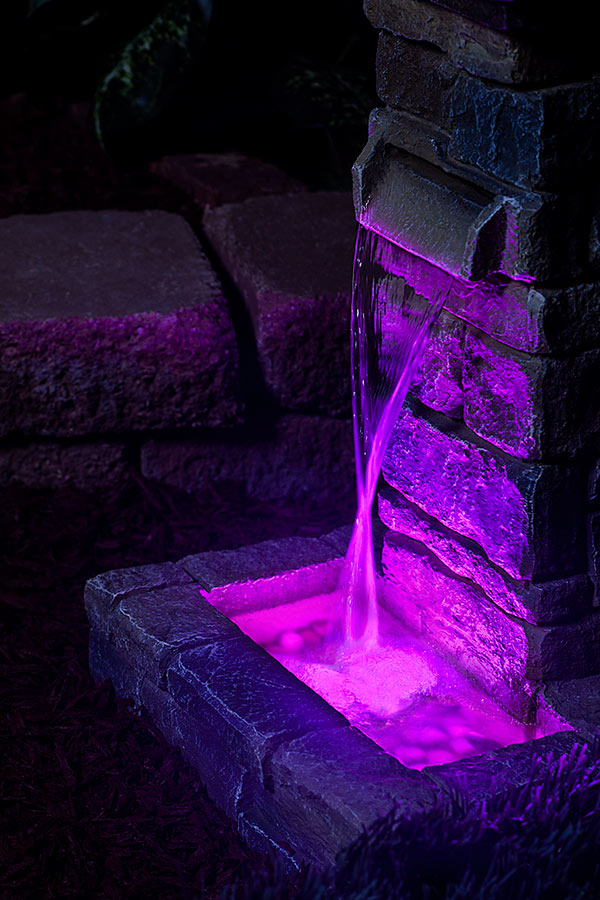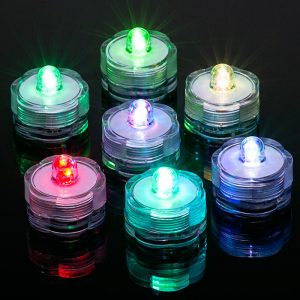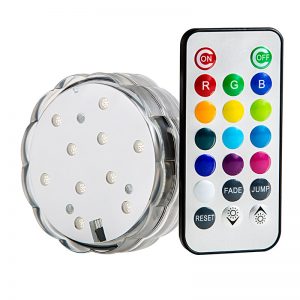 You've seen wall wash lights in a reception venue, but what about table skirt lights? You can use these LED centerpiece lights to make guest, entry, head, or cake tables glow with your wedding colors. Use them under flower vases, behind sheer backdrops, or in any other way you can dream of. A handheld remote is included for color and mode control. These LED wedding lights are rechargeable and will last anywhere from four-25 hours depending on the chosen color. You can also use them while they're plugged into the wall or power them with three AA batteries.