LED Underwater Lights: Colorful Illumination for Boats and Docks
|

We've added a new line of LED Underwater Boat Lights and Dock Lights. The heavy-duty LED boat lights can be used as transom lights for colorful wakes, attracting fish, or for nighttime swimming and diving. Single-, double-, and triple-lens versions are available, and the underwater lights produce powerful red, green, blue, or white illumination.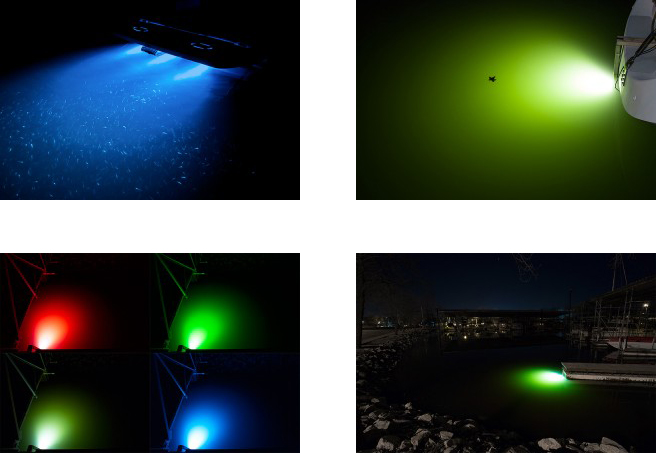 Using 316 marine-grade stainless steel and polycarbonate lenses, the 60-, 120-, and 180-watt LED boat lights resist damage from shock and vibration. Hardware is included for surface-mounting on a variety of transom types, and the LED lights must be completely submerged to function properly. To prevent failure due to out-of-water use, a built-in temperature protection circuit powers the lights off if they reach 194 degrees Fahrenheit. The underwater boat lights operate within a wide 9-32V DC range and are designed to last 50,000 hours.
For technical questions, don't hesitate to call us toll free at 866-590-3533. Our customer service and technical support teams are available from 8:30 a.m. to 8 p.m. CDT Monday-Thursday and 8:30 a.m. to 4 p.m. CDT on Friday.