The 5 Strip Light Series from SuperBrightLEDs.com make it easy to navigate the wide variety of LED strip lights we offer. Each Series is categorized by chip type and quality. Whether you're looking for a quick economical project, a professional remodel, or a one-of-a-kind light display, we have a Series that can offer a comprehensive solution. Browse the descriptions below to find the right Series for your task, or see the Compare LED Strip Series Page.
Highlight Series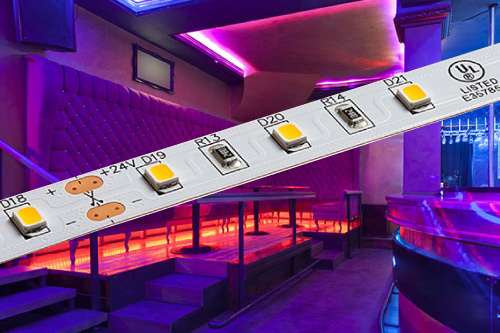 The extensive Highlight Series has versatile solutions to address both commercial and residential settings. With some options achieving 90+ CRI, these strips are essential in spaces where presentation is your priority, such as art displays, retail, and showcases. And with some IP67weatherproof strips, there is also durability for outdoor handrail or signage applications. Unique to this series is a 25-meter (82 ft) ultra-long run that you can fully operate from one power source. The wide product line is ideal for contractors looking to offer customers consistent quality and appearance, while maintaining variety. Shop our Highlight Series
Lux Series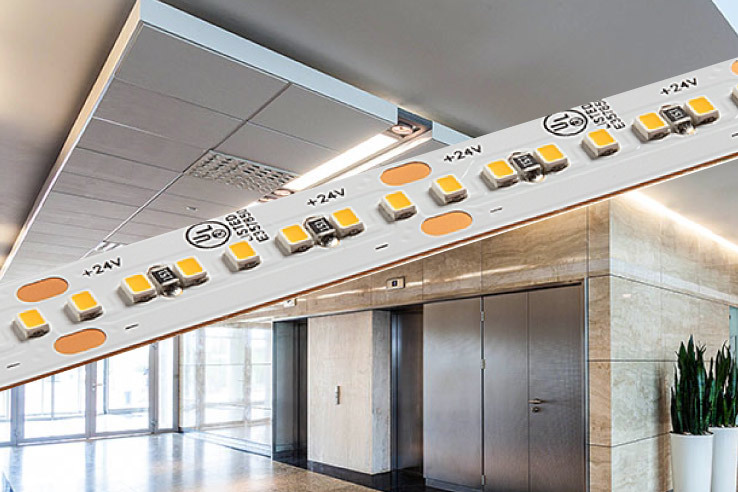 Featuring ultra high density and wide beam angle LED chips, the Lux Series offers products with some of the most uniform solid lines of light. Maintaining a CRI rating of 90+, the sleek yet powerful strip designs are ideal for environments where you rely on visual interest and display, such as exhibitions, trade shows, storefronts, and more. This series houses a distinctly narrow strip, measuring at just 4mm wide, allowing you to apply and even conceal in especially tight locations. Shop our Lux Series
Radiant Series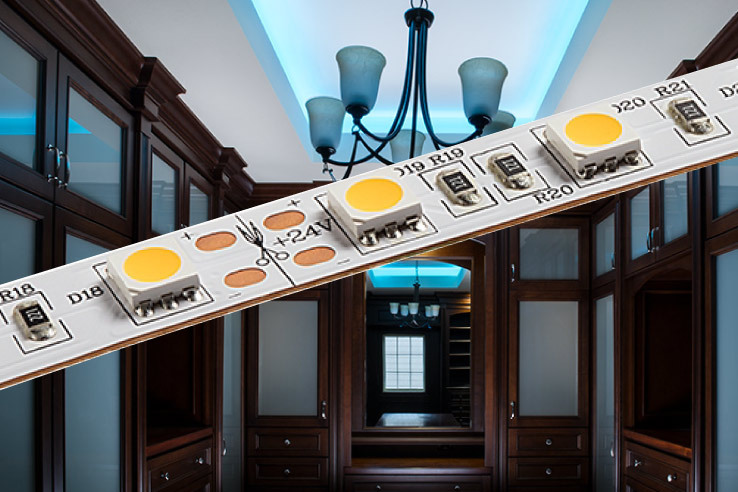 Tried and true, the Radiant Series uses an LED chip that has been an industry standard for strip lighting. You can install the strips rated for indoor use in environments that require task or ambient lighting. Some select strips can endure moist environments like boats, or on the edge of a fountain or pool. With a variety of single color or single white options, this reliable product line brings the classic brightness and performance you expect from LEDs into any space. Shop our Radiant Series
Eco Series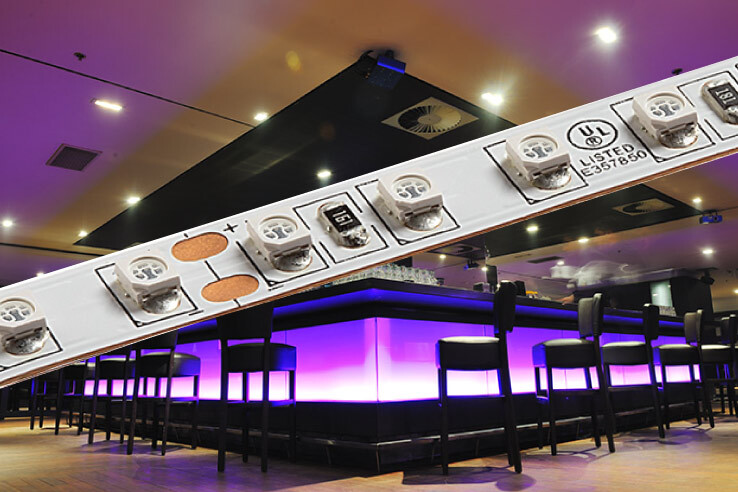 For lower budget projects that demand quality light, the Eco Series carries a line of efficient and affordable LED strips. Offering a range of 6 white CCT options, and a variety of single colors including UV, you can provide low-energy accent or ambient illumination tailored to your space. This series also exclusively carries specialty Dual Row strips, for low-profile task lighting that delivers high brightness. Select strips have a flexible waterproof coating, making it very easy for you to connect, bend, and install anywhere outside. Shop our Eco Series
DynamicColor Series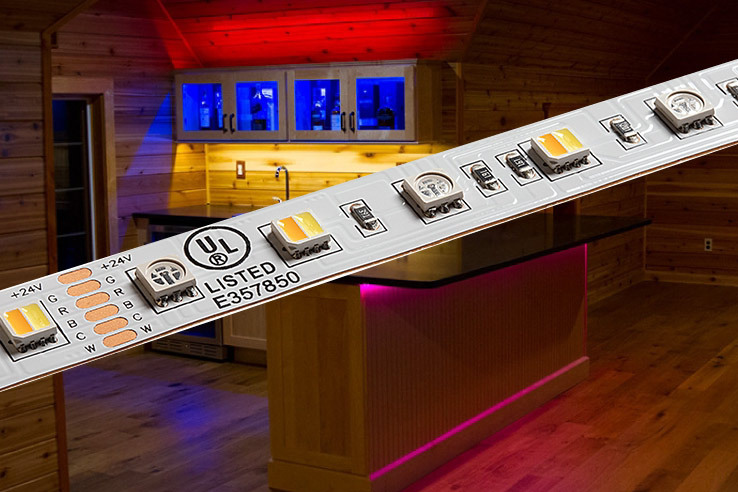 The DynamicColor Series offers a wide range of customizable color changing strips. Whether you're looking for a perfectly tuned shade of white, a specific color hue, or the capabilities to do both, you can find it in this line. Use indoors in kitchens or bars, or choose a DMX controllable strip to create custom light shows in concert or stage applications. Select weatherproof or even submersible options for patios, pools, boats, and other outdoor entertainment venues. Design beautiful displays, and change the mood of an environment with these strips of dynamic light. Shop our DynamicColor Series
DreamColor Series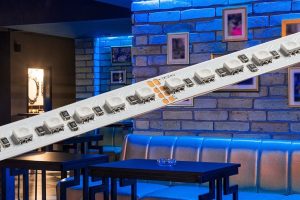 With popular color-chasing digital RGB LED capabilities, DreamColor Series is the most advanced dynamic color changing strip line. Find the IC chip type that fits your digital RGB system, and dial in your specific resolution needs with individually addressable LED segments. There are hundreds of color chasing patterns to choose from, with several offered in each unique strip. You can also find a wide selection of compatible controllers, from RF remotes to bluetooth controllers. Whatever your project or technical expertise, this series contains a versatile, dynamic strip light solution for you. Shop our DreamColor Series
COB Series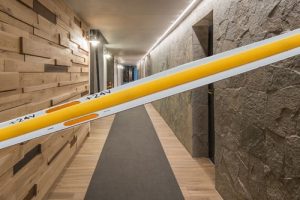 The COB Series creates the most seamless line of light. Chip-on-board technology allows you to have a higher density of LEDs for a more intense, uniform illumination. Dot-free, smooth light is ideal for reflective surfaces such as granite countertops or tile floors. These strips can fit in small applications, some with a width of only 8mm and no need for additional diffusers. With a CRI of 90+, you can achieve optimal color rendering for display cases or other projects that require high quality light. Shop our COB Series
About The Author
Abby
Abby is a writer at Super Bright LEDs. She graduated from Columbia College in Columbia, MO with a degree in Creative Writing. As recent transplants to St. Louis, she and her husband are currently eating their way through the restaurants of their new city. They enjoy visiting parks and trails together--Abby of course commenting on the lighting wherever they go.