LED Sign Lighting Run-Down
|
Creating an eye-catching storefront doesn't have to be complicated. There are several LED sign lighting options that are quick and easy to install, and they're available in a wide variety of colors and intensities that will help you achieve the look you want. LED sign modules and LED strip lights are perfect for illuminating storefronts, window displays, channel letters, and light boxes for indoor or outdoor signage. Both types are similar in operation, but they're different in design; because of this, one might be a better fit than the other depending on your application and desired look.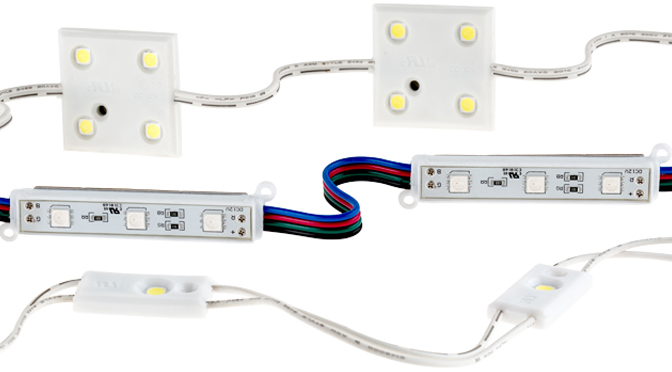 Because these LED lights are designed with flexible wire between each module, they're perfect for applications with a lot of bends and twists, such as channel letters. Their adhesive backs also allow them to be mounted without altering any surfaces. LED sign modules are also a great option for storefront windows if you prefer some space between your lights. The modules are equipped with a certain number of LEDs. Usually, more LEDs means a brighter display, but different module strings have different types of LEDs; some strings may have less LEDs on each module but emit brighter light. Intensity, however, isn't the only way to choose a sign module string.
Single-color LED sign modules are available in blue, green, yellow, red, ultraviolet, amber, and several different shades of white. Some single-color module strings are dimmable and can be used with a switch or controller to adjust brightness. Color-changing RGB module strings are also available. When paired with a compatible controller and/or remote, RGB LED sign modules can be programmed to illuminate in customized colors and modes, such as strobe, flash, and fade.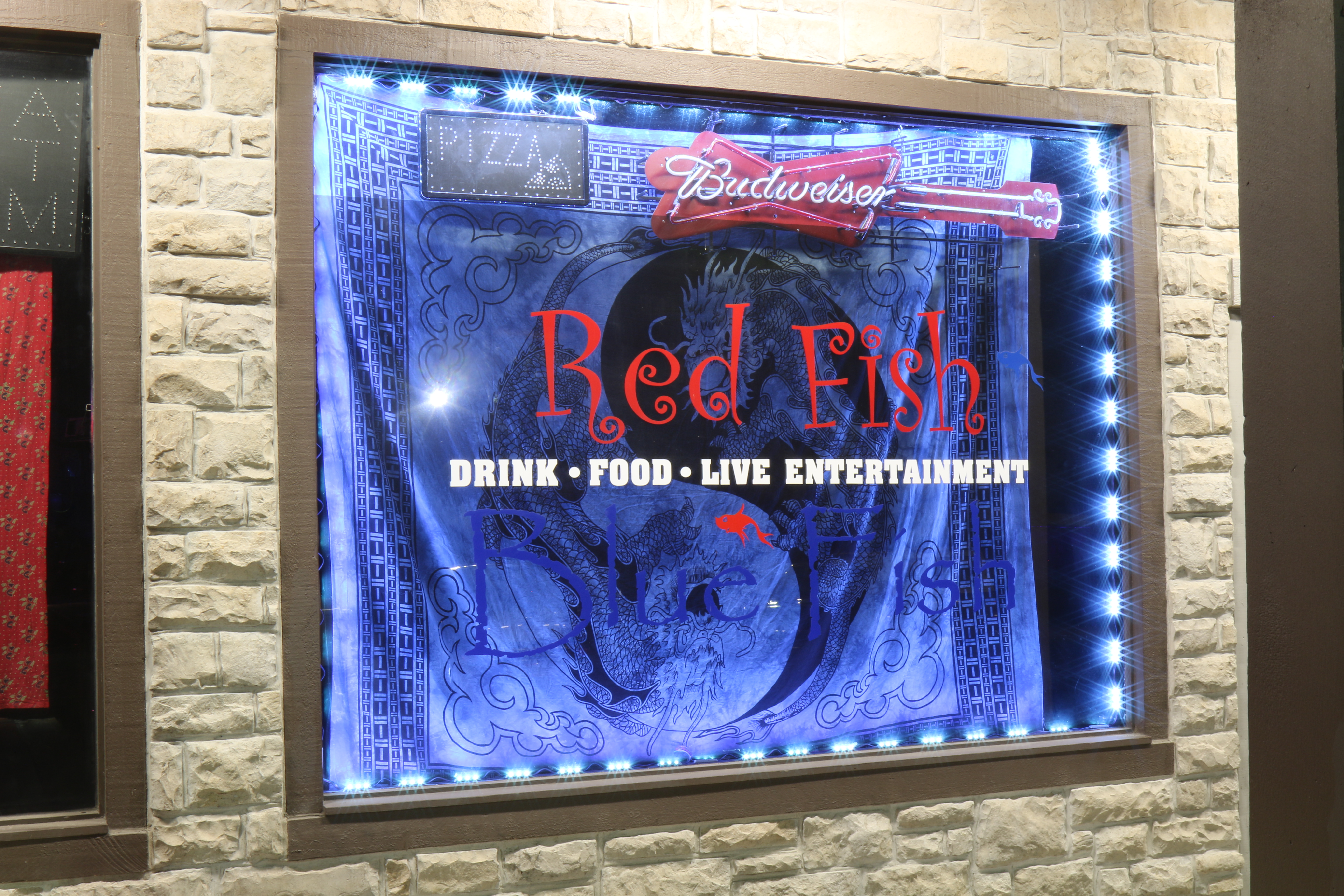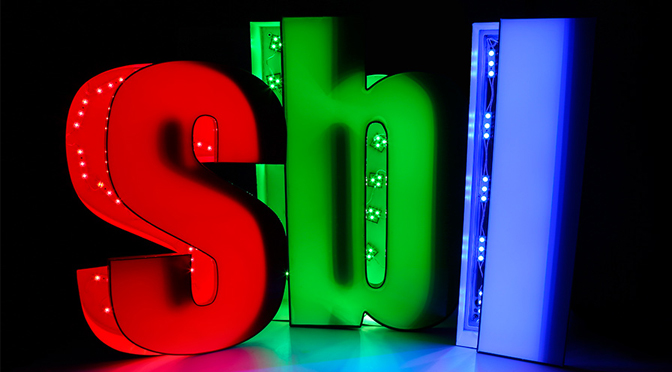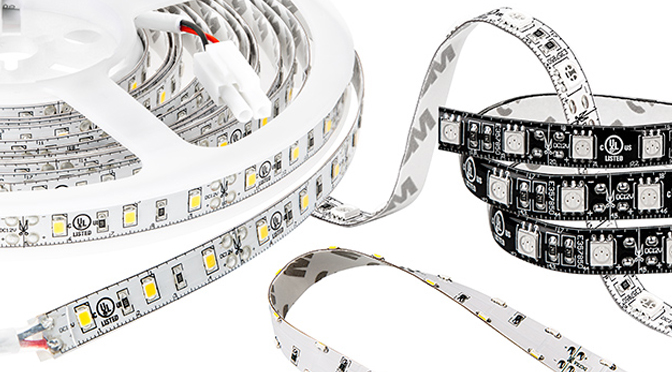 Much like LED sign modules, these lights are perfect for storefront windows, light boxes, and sign backlighting. Strip lights consist of a series of LEDs that cover the length of the strip. These LED strip lights are available with different types and numbers of LEDs. High-density strip lights have more LEDs than a standard-density strip and are usually brighter depending on the type of LEDs on the strip. The strip you choose will depend on how bright you want your sign or window to be.
Among your choices for LED light strips are single-color, color-changing RGB, and variable color temperature (VCT). Single-color options include pink, UV (blacklight), blue, green, yellow, amber, orange, red, and a variety of whites from cool to ultra warm. You can adjust the brightness of select strips with a compatible dimmer. VCT strip lights allow you to adjust the color temperature (shade) of white light being emitted. Like RGB sign modules, RGB LED strip lights can be programmed to illuminate in customized colors and modes, such as strobe, flash, and fade.
Most light strips are available with double-sided adhesive backing that allows you to easily install them. If the light strips don't have adhesive backings, clips are available for screw mounting.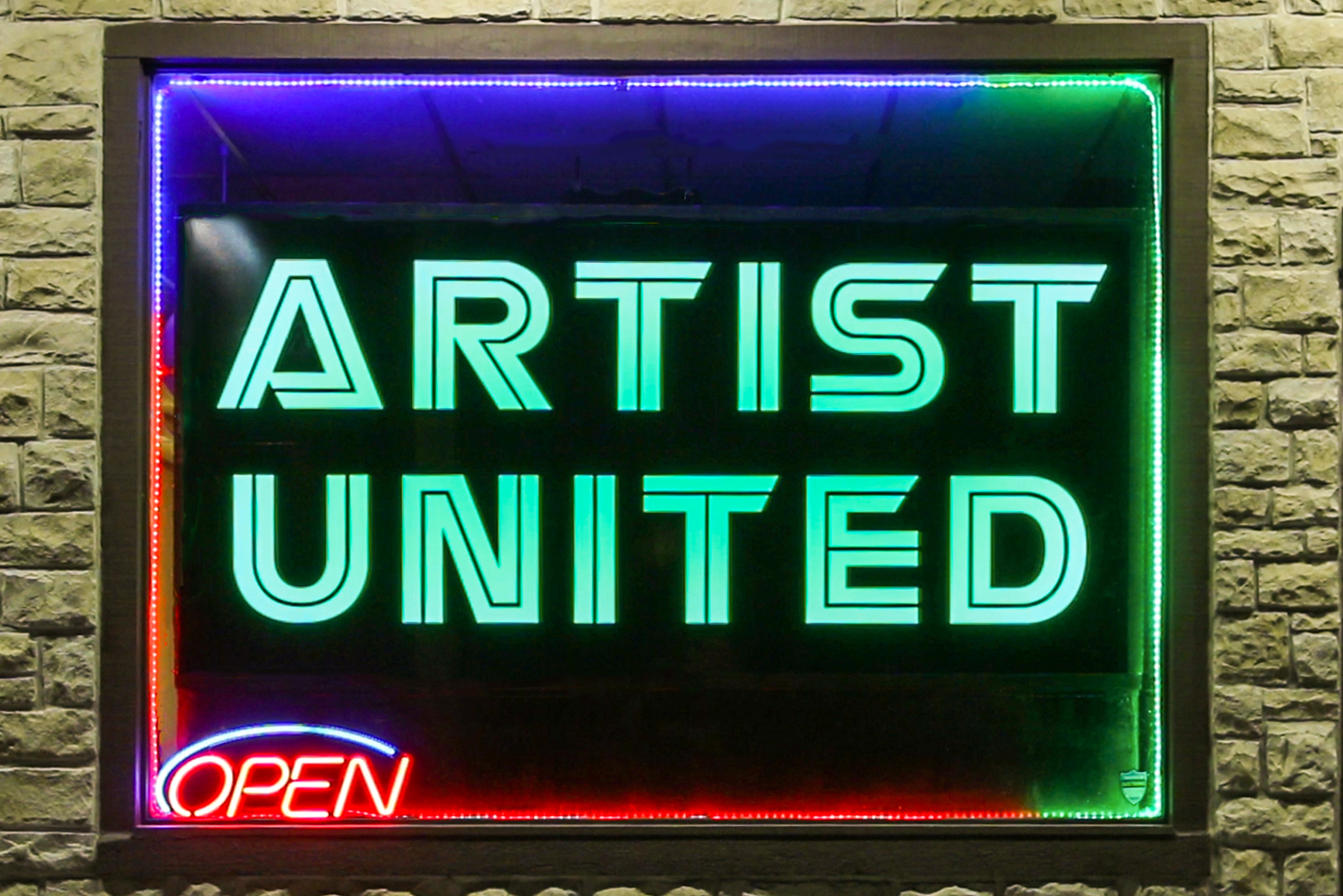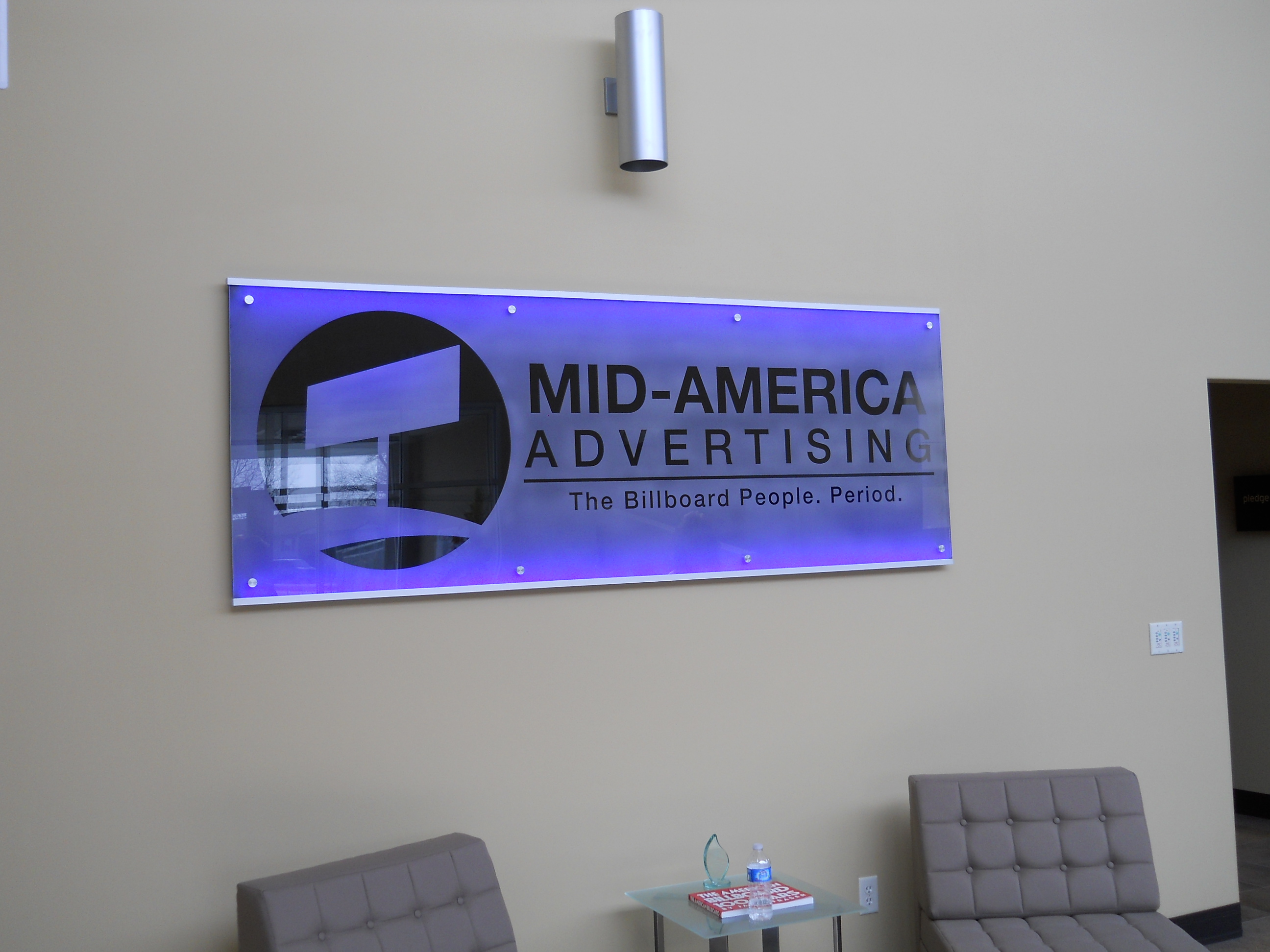 Depending on the LED strip lights or sign modules you choose, there are options for adjusting brightness, color, white color temperature, and color-changing modes. In the accessories tab on each of our product pages are compatible controllers and dimmers that include anything from in-line controllers and RF remotes that let you control multiple light zones to Wi-Fi hubs for light operation from your cell phone or tablet. Make sure to check the specifications of any controller or dimmer to ensure that they will work with your LED lights.
LED sign modules and strip lights will also require a power supply. Compatible power supplies are listed under the accessories or power supplies tab on each product page.
If you have questions, don't hesitate to call us toll free at 866-590-3533. Our customer service and technical support teams are available from 8:30 a.m. to 8 p.m. CDT Monday-Thursday and 8:30 a.m. to 4 p.m. CDT on Friday.