LED Lighting for Food and Beverage Processing: a Shopping Guide
|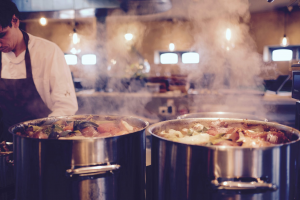 The Food and Beverage Industry involves the production and distribution of edible goods. Facilities that process the food and drinks that end up in grocery stores and restaurants are expected to meet high standards of cleanliness and sanitation. In the United States, these guidelines are laid out by the National Sanitation Foundation, the Food and Drug Administration, and the U.S. Department of Agriculture. Policies and procedures are in place to protect public health, and ensure that every aspect of food processing is monitored: from machinery, to water quality, hygiene, and even lighting.
For lighting, whether in a meat packaging plant, a brewery, or a commercial kitchen, some general qualifications include: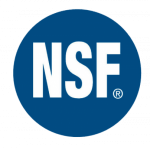 Fully washable with high-pressure hose down
Smooth, rounded surface to reduce the accumulation of bacteria, dust, and moisture
No exposed glass that could shatter
No exposed screws or hardware that could harbor contaminants
Shop the list below for a range of LED efficient lighting solutions that can withstand the harsh environments and cleaning measures necessary for food processing. They all meet guidelines laid out by the NSF and more. See what each individual series of light fixtures has to offer:
With a rating of IP69K and operational temp up to 131°F, this UFO can withstand high pressure, high temperature hose-downs and steam.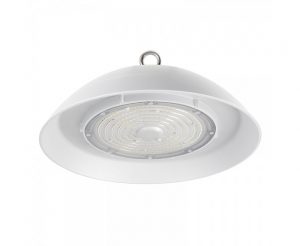 ETL Listed to NSF Standard 2 requirements
Round UFO form factor
High Bay light provides higher vertical light levels
Available in multiple wattage packages
Available with white or gray powder coat
DLC Premium, IP69K rated
Smooth tubular design and stainless steel hardware is easy to clean and prevents the collection of dust, moisture, or contaminants. Frosted polycarbonate lens won't shatter, and distributes uniform light at a wide 120° angle.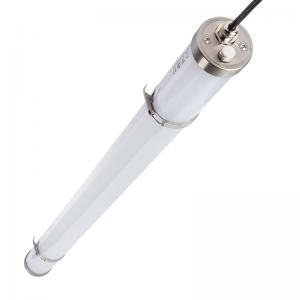 NSF Standard 2 splash zone certified, IP69K rated
Linear form factor
Tube shape distributes wide angle of light
Linkable for creating longer runs of illumination
Options with cables on both ends, or with one end capped
DLC Premium, IP69K rated
Unique ring form factor enhances the safety for sanitary environments. Because it has smooth edges and no exposed fasteners, the high bay fixture is easy to clean and prevents the accumulation of dust, moisture, and other contaminants.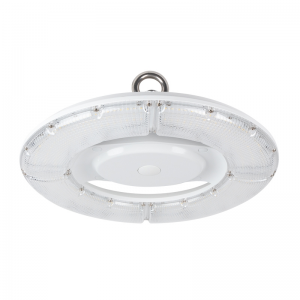 ETL Listed to NSF Standard 2 requirements
Unique ring shape for aesthetic appeal and easy cleaning
High Bay light provides higher vertical light levels
Available in multiple wattages
DLC Standard, IP69K rated
Replace fluorescent T8 tubes for better efficiency. zero maintenance, and more safety features.  Fit for either shunted or non-shunted tombstones and designed for easy direct-wire installation. Manufactured without mercury for safe, inexpensive disposal.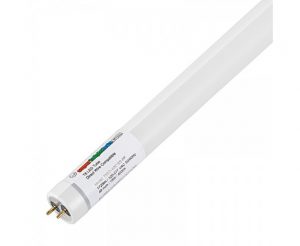 ETL listed to NSF Standard 2 requirements
Dual-ended ballast bypass type B
Shatterproof lens, mercury-free
Available in multiple wattages
DLC Certified