LED Hunting Lights: Powerful. Durable. Built to Last.
|
When it comes to night hunting, the right lighting is one of the keys to being successful. LED hunting lights emit red, green, or white illumination and are available in varying intensities and styles—from spotlights and light bars to head lamps and flashlights. LED lights will also last the longest compared to incandescent or halogen lights.
Whether you use red, green, or white lights is a matter of personal preference. Some experienced hunters swear by red hunting lights and give reasons such as less night vision interference, less shadows, and how well red light reflects from an animal's eyes. Others will say that green hunting lights are better because they travel longer distances and give more detail and contrast than red light. Although white light is the most visible to animals, it allows hunters to identify animals at farther distances; with the right technique, this can be done without spooking them. What works for one might not work for another. The best option is to choose a light and try it. See the list below for LED hunting lights in all three colors.
Red and Green LED Predator Hunting Lights
These mini auxiliary LED hunting lights operate within a 12-48 VDC range for compatibility with your hunting vehicle. The red hunting light emits 207 lumens, and the green hunting light emits 384 lumens. Both lights project a 30-degree spot beam. They're waterproof, durable, and come with adjustable stud mounting brackets.


LED Hunting Headlamps
Hands-free lighting is perfect for when you're traveling through the woods to your scouting destination. Our rechargeable LED headlamp lasts 3 hours between charges. It emits 560 lumens of white light that's perfect for locating animals from long distances. The LED light also has four modes—high, medium, low, and strobe. A standard battery-operated option is also available. This LED light emits 90 lumens of white or red illumination and tilts up to 90 degrees. Both LED hunting headlamps are weatherproof.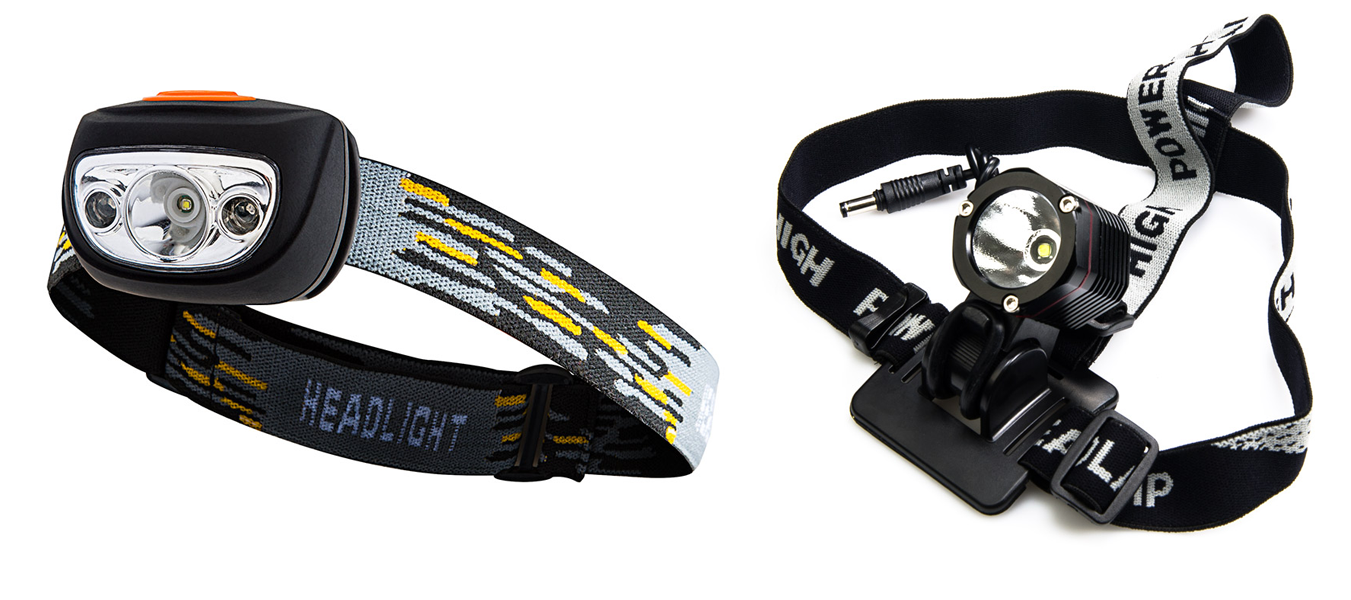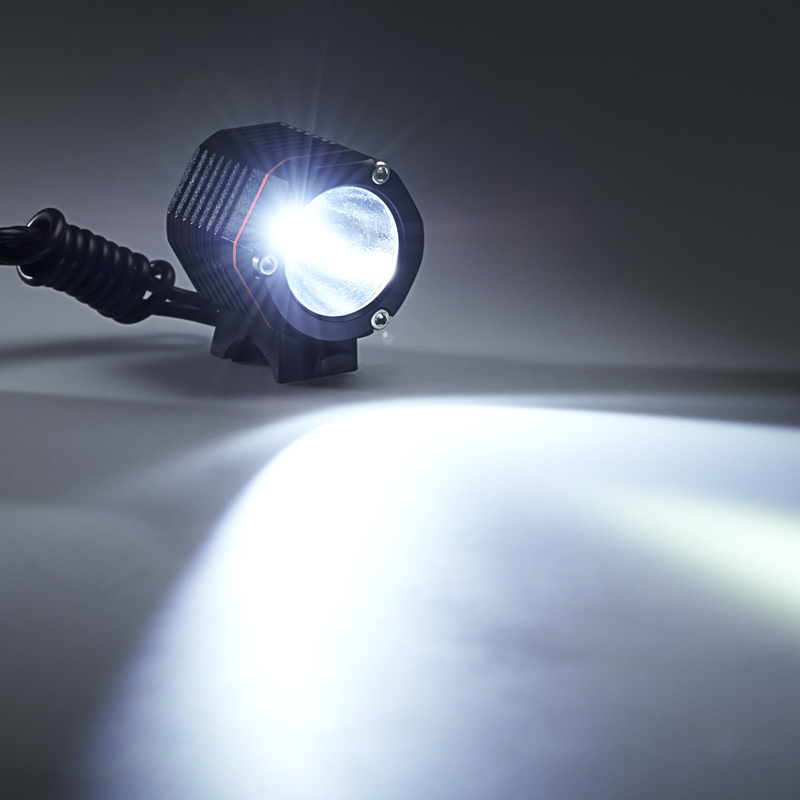 The NEBO® CRYKET™ is a spotlight, flood light, and red hunting light in one. With its swiveling light head, this LED light easily transforms from a flashlight into a spotlight. The LED hunting light emits up to 250 lumens of dimmable illumination in multiple beam patterns. A built-in memory recalls recent mode and brightness settings. The water- and impact-resistant LED flashlight has a sturdy steel belt clip and magnetic base for hand-free use.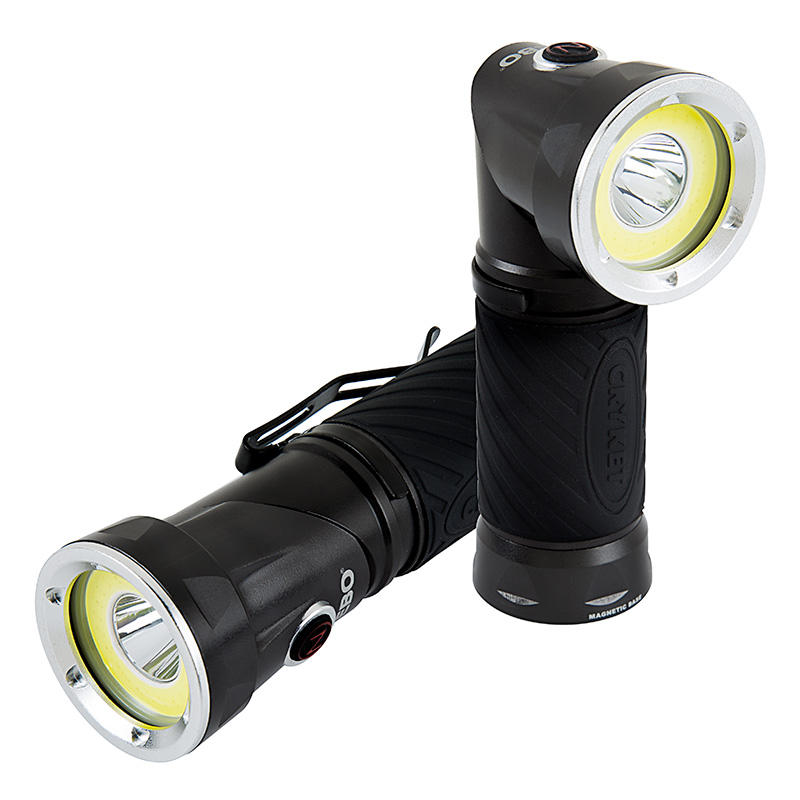 The NEBO REDLINE® Select RC™ rechargeable LED flashlight emits up to 310 lumens of illumination and has a 4x adjustable zoom function as well as high, medium, low, and strobe modes. Using a rechargeable lithium-ion battery, the powerful LED hunting light lasts 2 1/2 hours on high mode and up to 15 hours on its low light mode. The LED flashlight also acts as a USB power bank to charge other devices. The durable flashlight is water and impact resistant with a sturdy steel belt clip and magnetic base.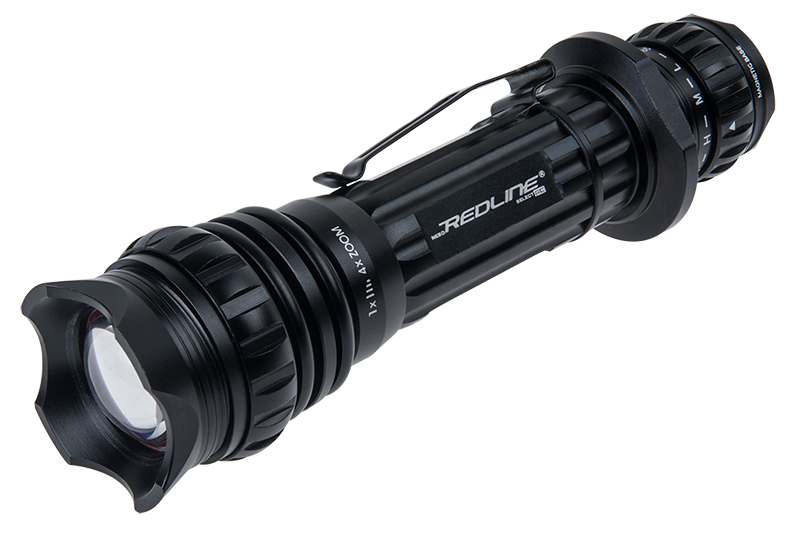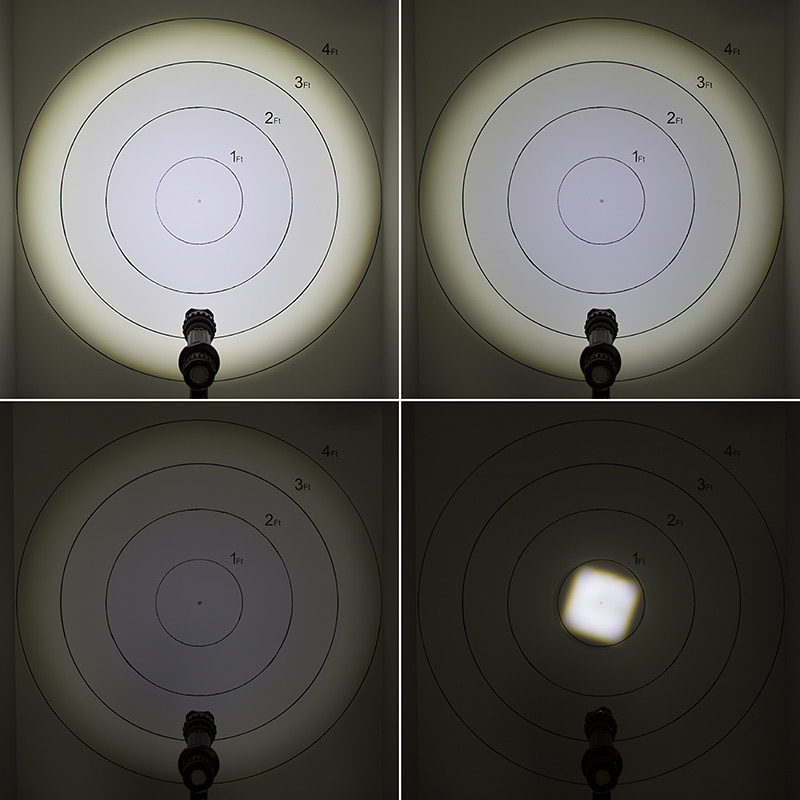 LED light bars are available in a variety of lengths, shapes, and intensities for any hunting need. Most operate within a 10-30 VDC range for compatibility with trucks, ATVs, UTVs, and other recreational vehicles. Choose from LED light bars with flood, spot, or multi-beam patterns. LED light bars are also available in infrared styles and styles with red and white LEDs that can be used together or separately. Most of Super Bright LEDs' LED light bars emit white illumination. Colored green or red lenses are available for select light bars. These LED hunting lights are durable, waterproof, and shock resistant.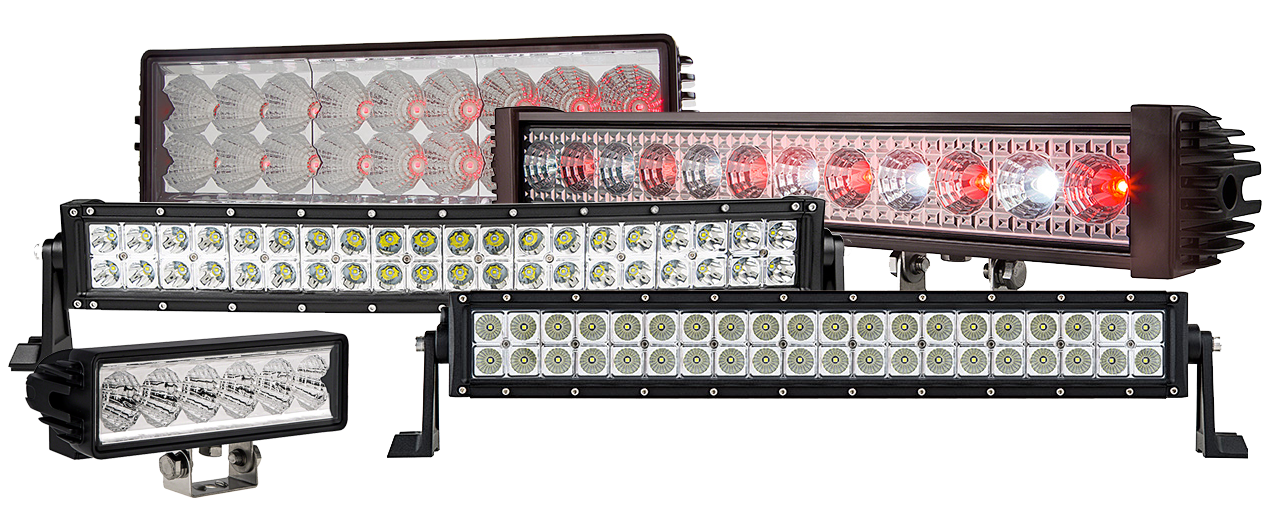 With a push of its trigger, this handheld spotlight emits 1,000 lumens of white illumination. The narrow 5-degree beam lights a 1,000-foot path. This durable weather- and shock-resistant light plugs into your cigarette lighter socket and includes a mounting bracket for its handle. Vehicle-mounted  2,400-lumen and 1,350-lumen spotlights are also available.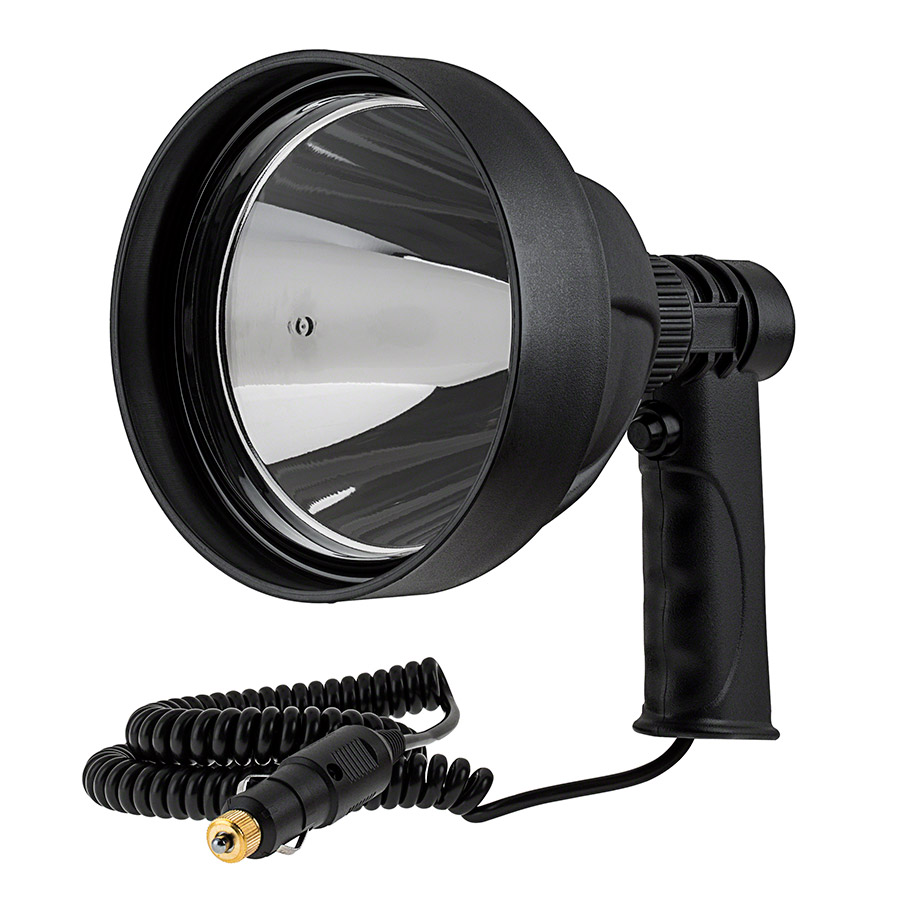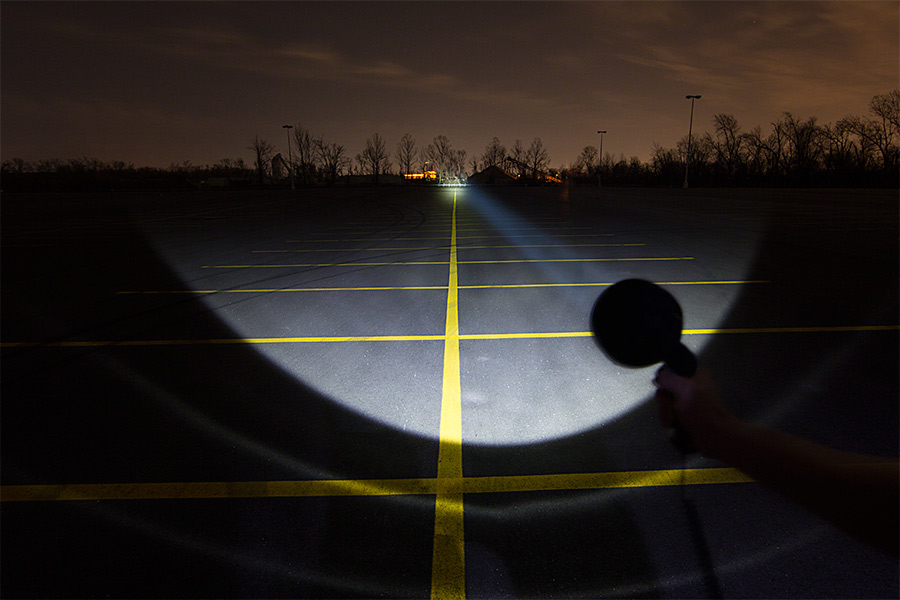 Off-road LED work lights are available in any shape, size, intensity, and with any beam style that you can imagine. These LED hunting lights are designed to be mounted on your truck, ATV, UTV, or other recreational vehicle and have adjustable mounting bases. The durable LED lights are weather and shock resistant. Integral LED-cooling heat sinks allow these lights to last up to 42 times longer on your hunting vehicle than incandescent lights.