LED Angel Eyes: How to Install Halo Headlights
|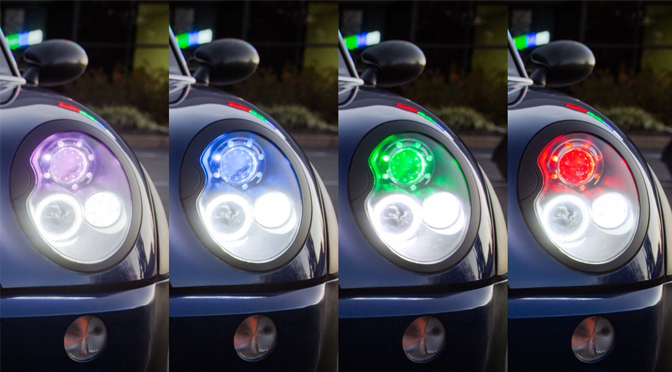 Long-lasting LED halo headlights (also known as angel eyes) are available in a variety of colors and sizes for distinct vehicle accent lighting. They're designed to provide a decorative glow around vehicle headlights and can be used as daytime running lights or city light alternatives. If you've recently purchased a set of halo rings, installing them isn't nearly as hard as it might seem. This step-by-step guide will walk you through the installation process.
1. To begin, you will need to remove both headlight assemblies from the vehicle. Be sure to pay close attention to how things are connected, and keep all of the pieces and parts in a container to ensure that you don't misplace them.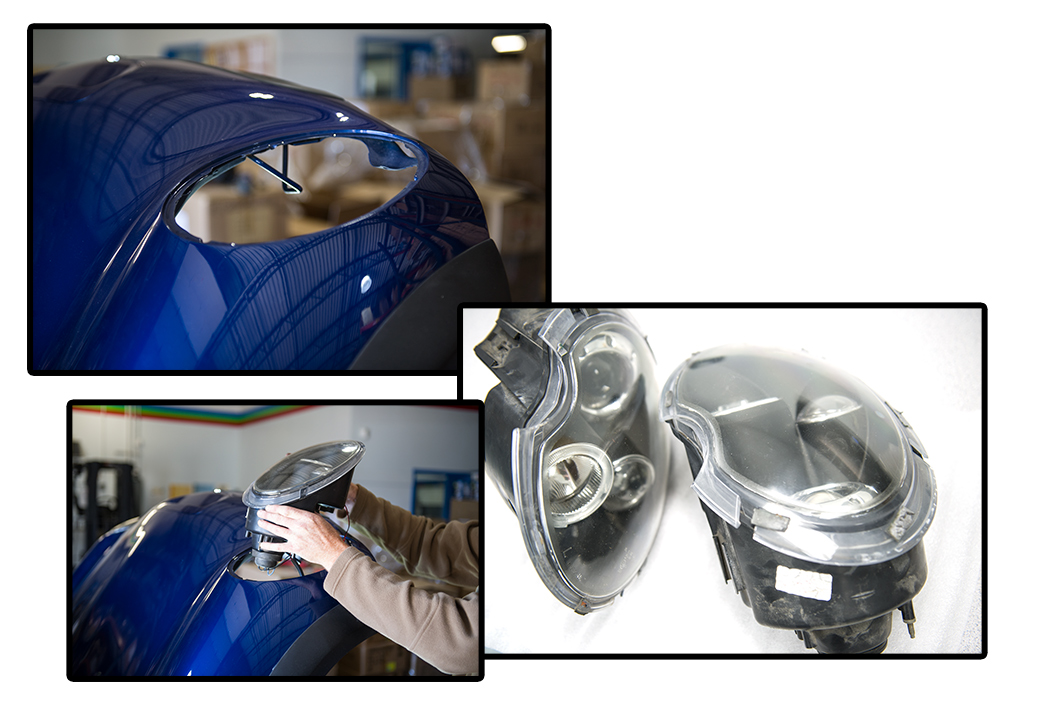 2. In order to open the headlight housing, it must be heated to soften the glue that seals it. Preheat the oven to 270 degrees Fahrenheit, and place the housing in the oven (top rack). Heat the housing for approximately seven minutes. Note that this time will vary by vehicle manufacturer and that you should be careful not to overheat your assembly. Also note that the headlight will be hot when removing it from the oven, so take care not to burn yourself.
*Please note that this can damage your headlight assembly and that you do so at your own risk.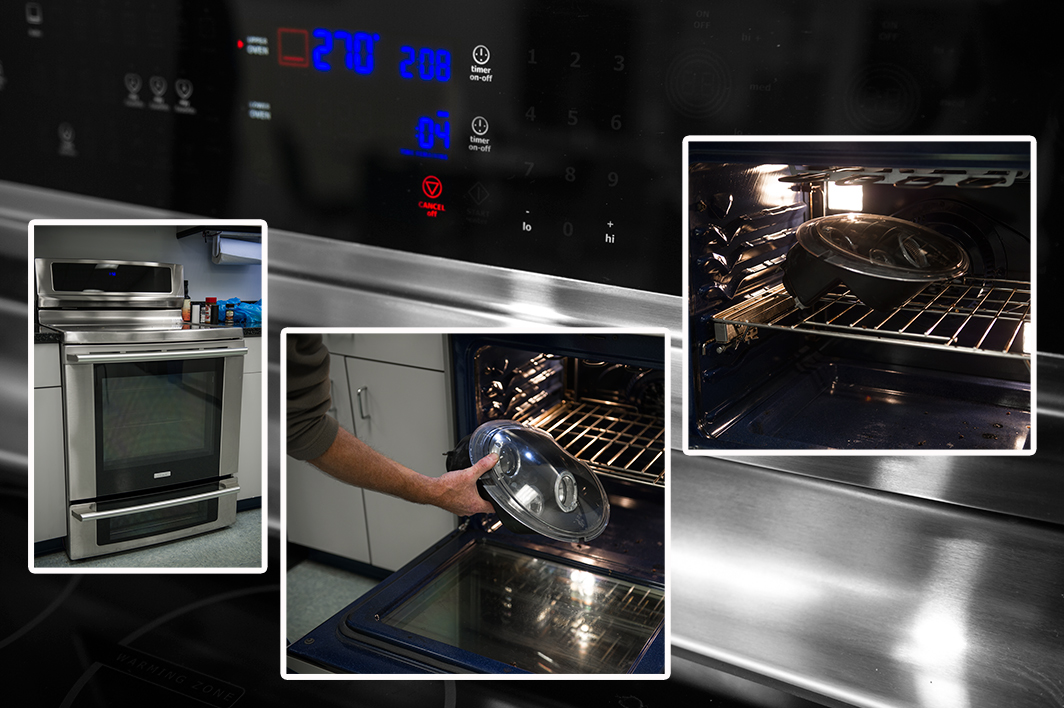 3. Immediately after removing the housing from the oven, carefully pry the lens from the body (fig. A-B). If the glue has been heated adequately, the lens should come off with a moderate amount of effort. Be careful not to put too much force on the lens, as warping and/or cracking can occur. Some housings might have a second layer under the lens; remove this as well (fig. C) as any other hardware, such as projector lenses (fig. D).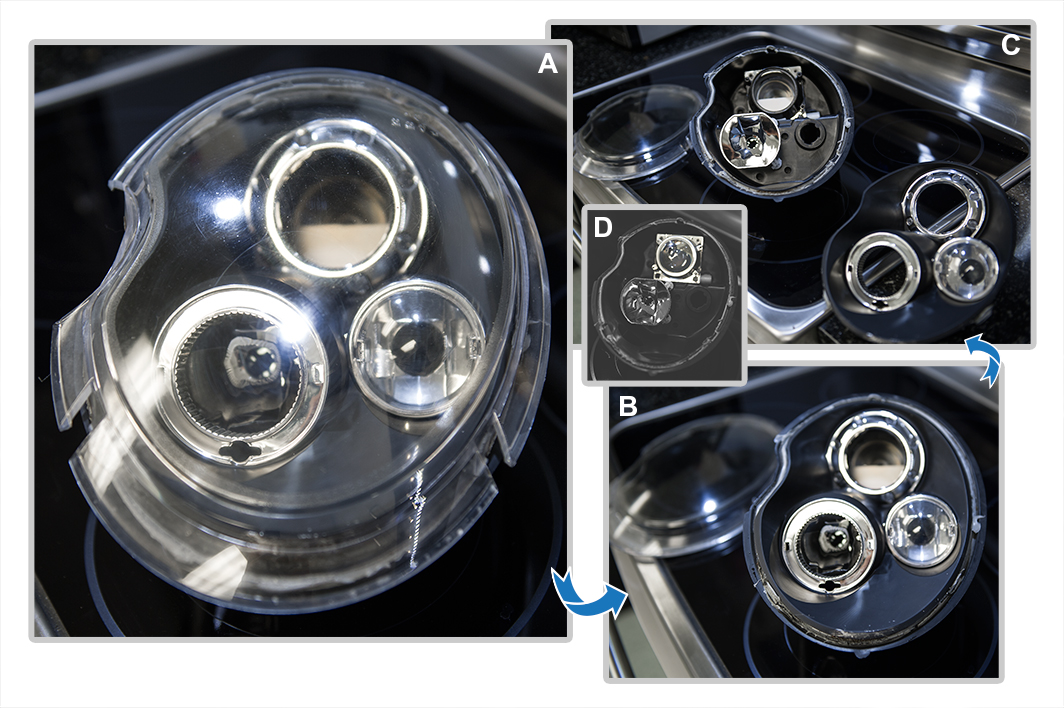 4. LED angel eye installation will vary by headlight. In this instance, we mounted an RGB color-changing LED halo ring around the second layer for a unique look. To mount the halo ring, we wrapped wire around the bracket and halo ring to keep everything in place.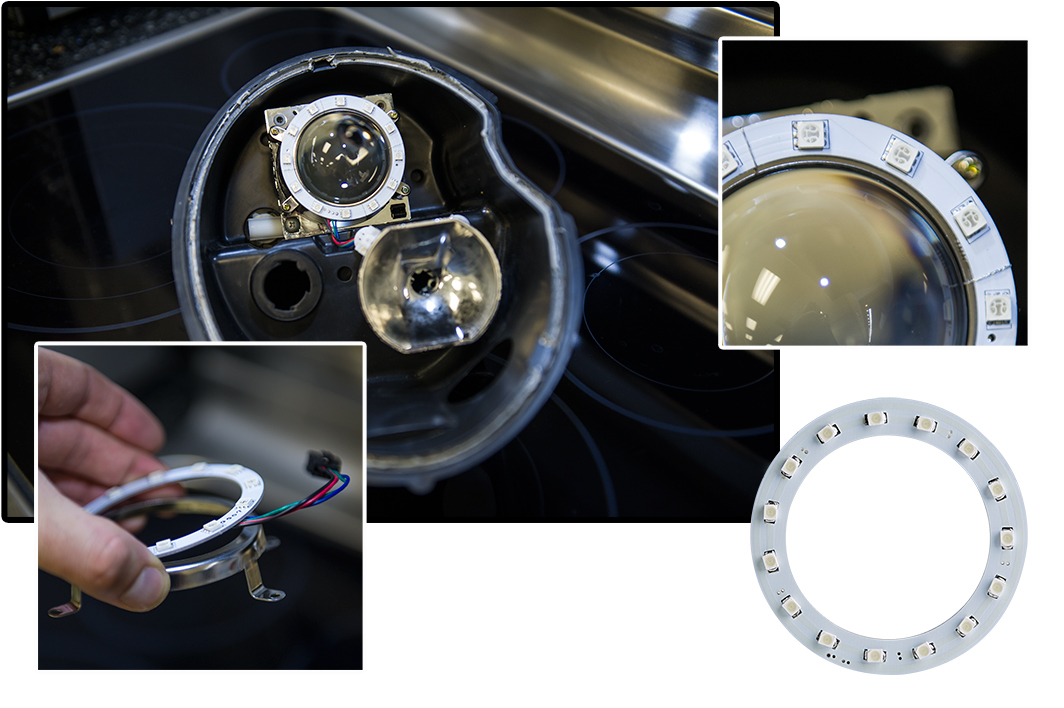 5. Place the second layer back in the housing to ensure that everything is aligned the way you would like. This is also a great time to clean the inside housing, as you will not be able to do so once you reseal it. The cleaner you get it the better; smudges and dirt will be more visible when the lights are on.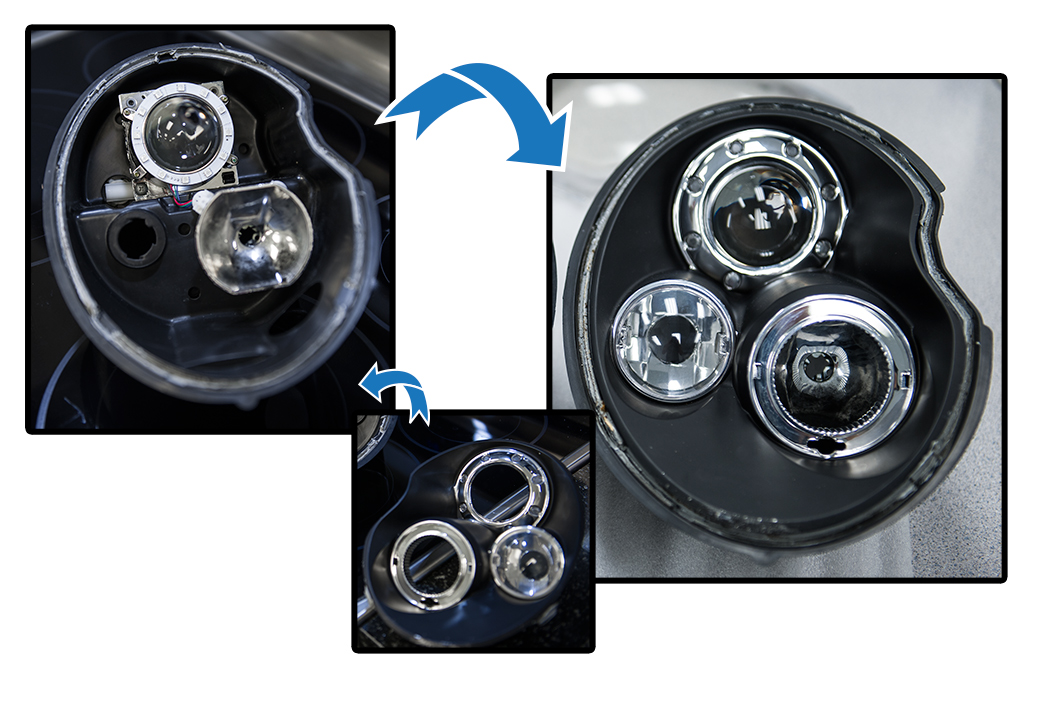 6. In this step, we installed a cool white LED halo ring where the old stock unit had been. In all installations, remember to route your wiring accordingly and attach the LEDs securely.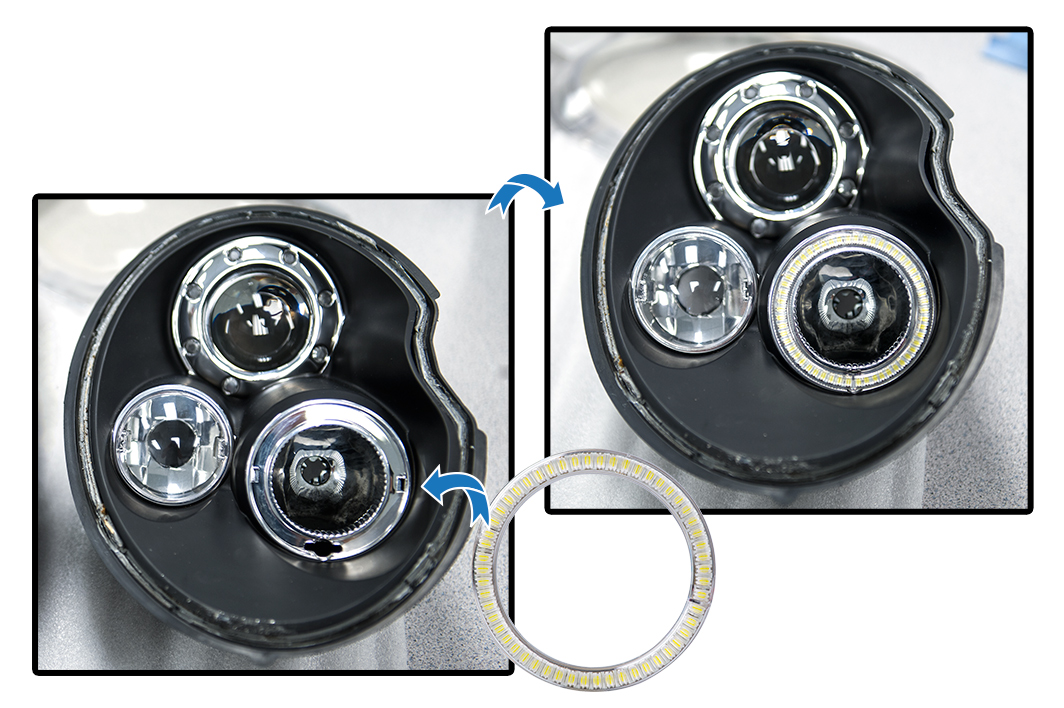 7. In this install, we had an extra socket to fill, so we used a BA15 wired socket paired with a switchback running light in cool white. The running light also flashes amber when the turn signal is turned on.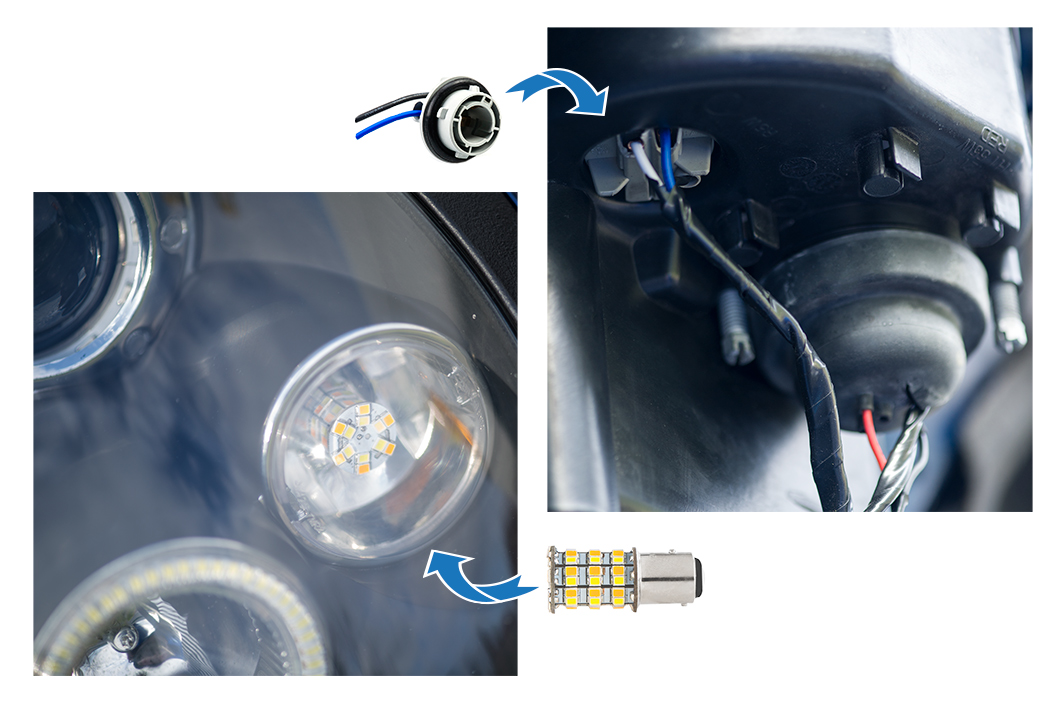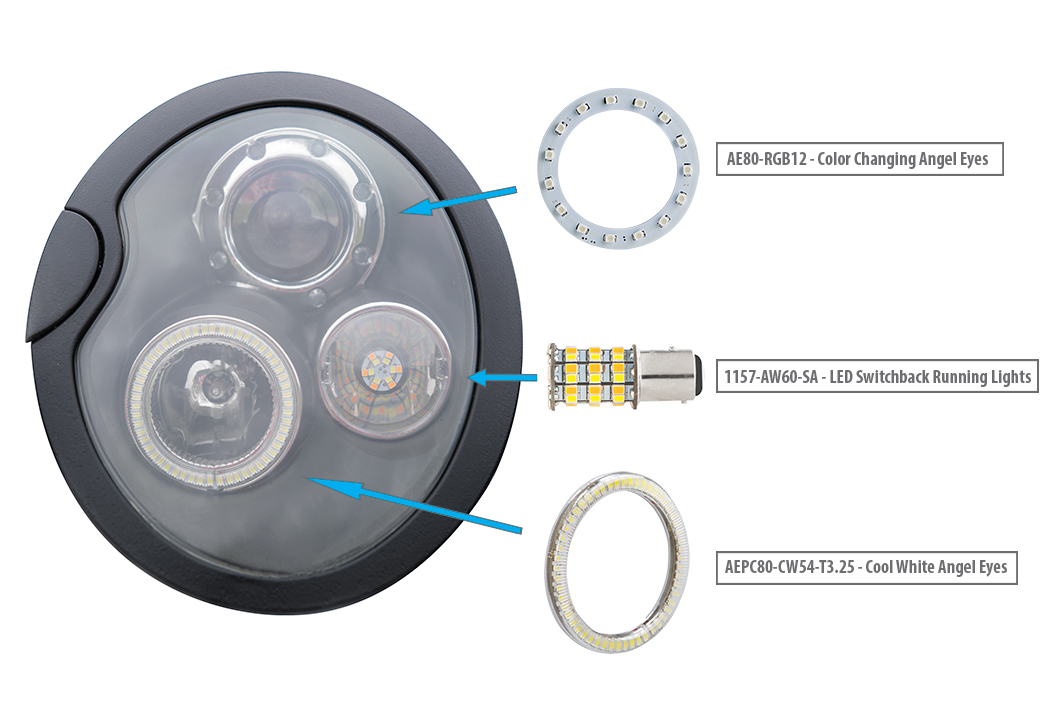 8. Now it's time to reseal the headlight housing. Preheat the oven to 270 degrees again, place the layers together, and put the headlight in the oven (with halo rings installed) for seven minutes. Remove the headlight from the oven, and press the layers together firmly as you work around the lens to ensure all of the edges are sealed (this might require gloves, as the headlight will be somewhat hot). Be careful to only press on the edges so as not to warp the lens.
*Please note that this can damage your headlight assembly and that you do so at your own risk.
9. With the headlight housing sealed and cooled, reinstall it in your vehicle. Be sure to check your headlight's beam height and direction, as it may have changed. Check online for the DMV's required maximum beam heights.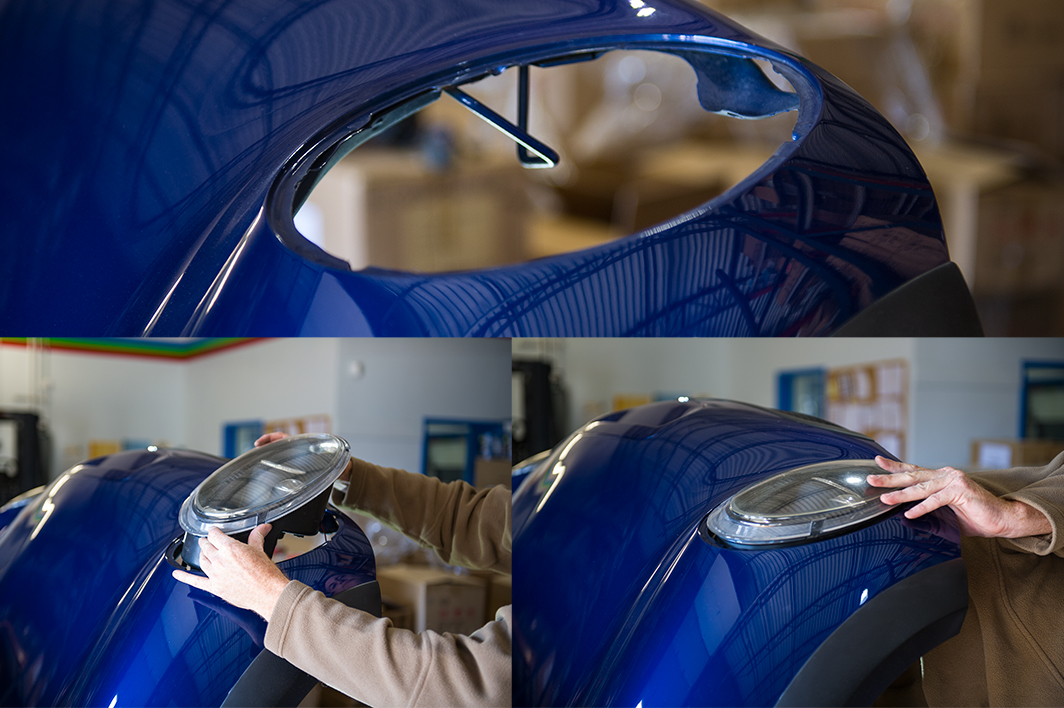 10. With the headlight housing installed, complete your wiring, and test connections to ensure proper installation. Be sure to tape/heat-shrink any wiring connections that were added, and clean up any loose wiring.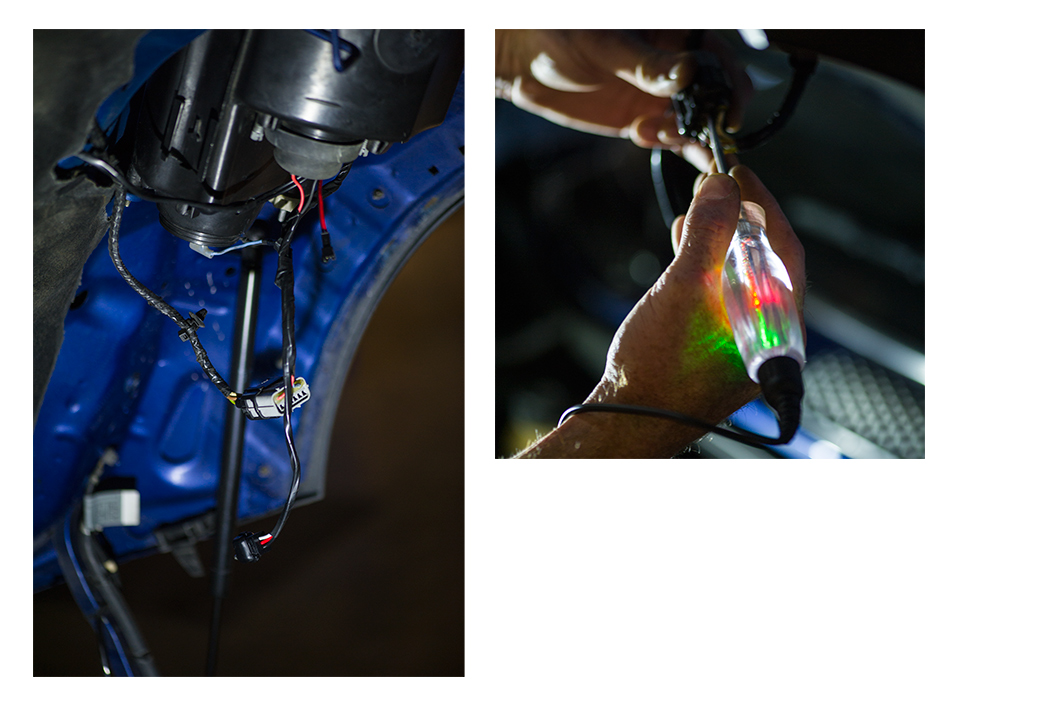 This installation was performed on a 2006 Mini Cooper S. For technical questions, don't hesitate to call us toll free at 866-590-3533. Our customer service and technical support teams are available from 8:30 a.m. to 8 p.m. CDT Monday-Thursday and 8:30 a.m. to 4 p.m. CDT on Friday.