How to Install an LED Light Bar
|
Plug and play LED linear aluminum light fixtures and LED PCB bars provide attractive lighting solutions as LED lights for home lighting or commercial lighting applications. Commonly used for under-cabinet LED lighting, closet lighting, task lighting, display case lighting, restaurant lighting, wine cellar lighting, and any application that requires additional lighting.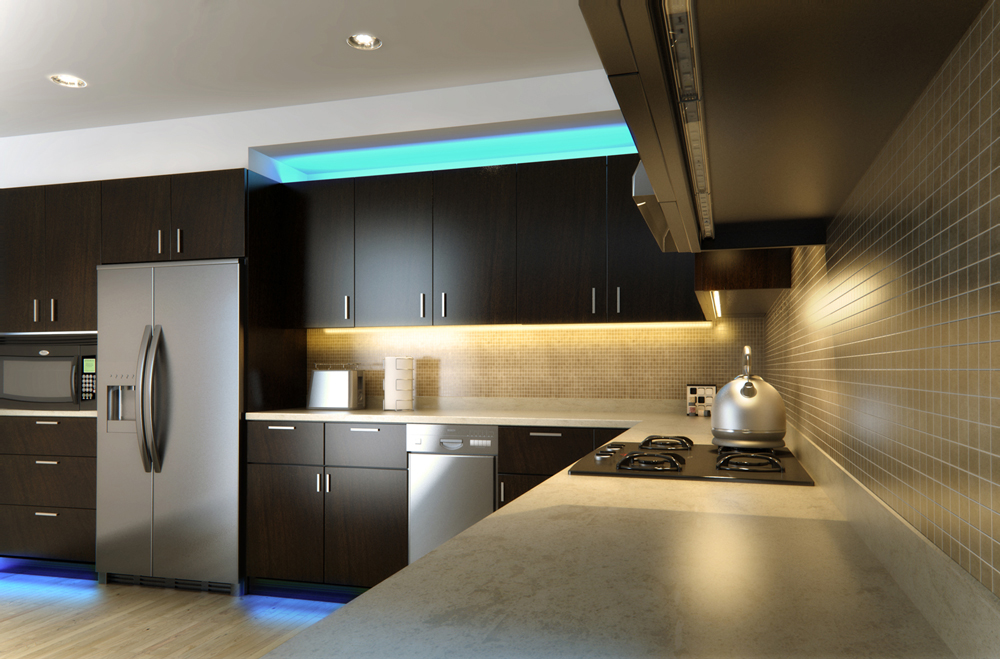 For most LED light bar installations, you will need three basic items:
LED Light Bar
We offer 12V LED light bars and 24V LED light bars for indoor lighting, and LED bars for outdoor lighting in single colors, and color-changing LED RGB bars in a variety of lengths and intensities. Any series of connections can be done as long as you have the right adapters and connectors. Please note: Be sure to review all accessories for the light bar you choose prior to ordering. If the bar you are purchasing has a connection on either end of it and you plan to install multiple bars, make sure to verify the length you need from one bar to the next. This will help you calculate the length of connector you need between the bars.
Mounting
You will need a means to mount the bar to your desired location. We offer two options: mounting clips or double-sided tape.
Mounting Clips
The chart below shows the ideal amount of mounting clips you will need for the different size LED light bars:
| Up to 24 Inches | 2 Mounting Clips |
| --- | --- |
| 25-36 Inches | 3 Mounting Clips |
| 37-48 Inches | 4 Mounting Clips |
Double Sided Tape

Another option for mounting is to use double-sided tape. This tape has adhesive on both sides for attaching light bars and other LED products quickly to a variety of surfaces. If using this method to mount your LED bar, prepare your selected location with rubbing alcohol and let dry prior to mounting to remove dust or grime and ensure a good adhesion.
Power Source
Your power source can be a simple plug-in power supply for any household electrical outlet or one that requires a power supply for hard wiring. See the accessory tab on product information pages for specifically recommended power supplies, connectors, and installation supplies.
Additional Accessories
We offer accessories that make installation and operation easier such as connectors, wireless controllers, wire clamps, and switches. See accessories tab on each product page for specifically recommended accessories.