Home Theater Lighting Done Right
The beauty of having a home theater—besides avoiding outrageous ticket prices—is that you get to make it your own. That means you can choose not just functional home theater lighting but lighting that's also customizable and fun. Use LED lighting to decorate the room. Whether it's using LED strip lights under chairs and in coves, adding dimmable LED bulbs to can lights, or even illuminating your cup holders, there's an LED light that you can use in every way imaginable for your theater.
Dimmable LED Bulbs and Fixtures
Dimmable LED bulbs and fixtures are perfect for home theater lighting. They can be fine-tuned for the perfect level of light during, before, or after movies or in any situation. Your home theater room might function as a playroom by day, or it might be where you do video workouts. In those cases, you'd need adequate task and theater lighting, so why not choose bulbs and fixtures that can provide both? Dimmable LED bulbs are available in a wide variety of shapes and sizes from spotlight and flood light bulbs for can lights to globe bulbs or candelabra type bulbs for decorative light fixtures. Or skip the bulbs, and choose an LED can light. Dimmable bulbs and fixtures are available in several color temperatures that are perfect for a theater atmosphere, such as warm white and ultra-warm white. Other color options include cool and natural white.
You can use LED strip lights in many different ways—from cove lighting to lighting under furniture. Most have adhesive backings for easy installation, and you can control colors, intensity, and modes with a compatible remote or dimmer. Choose from several color options:
Single-color strips include pink, UV (blacklight), blue, green, yellow, amber, red, and orange. Single-color LED strip lights are also available in cool, natural, warm, and ultra-warm white.
Tunable white strip lights provide a range of color from warm to cool white.
RGB strips use red, green, and blue LEDs to create thousands of different colors.
RGBW strips have separate white LED chips so that they can produce pure white color in addition to other colors. Standard RGB strips emit white light, but it tends to have a purple hue.
Check out what you can do with these strips:
Bias Lighting
Bias lighting is backlighting behind a theater, TV, or computer screen and is used to reduce the strain on your eyes. It acts as a baseline so that your eyes don't have to constantly adjust to light and dark scenes. LED strip lights are the perfect bias lighting solution; they're easy to install and come in lengths long enough to cover all sides behind your screen. Aside from the fact that bias lighting with LED strips looks great and saves your eyes some work, it provides room lighting that doesn't impact what's on the screen.
For them to be truly beneficial in relieving eye strain, bias lights need to have a color temperature that's as close as possible to 6500K, which is a cool white color—essentially daylight. If you're more interested in bias lighting for the look of it and not necessarily for eye relief, your color options are endless.
To learn more, see our bias lighting post.
Cove Lighting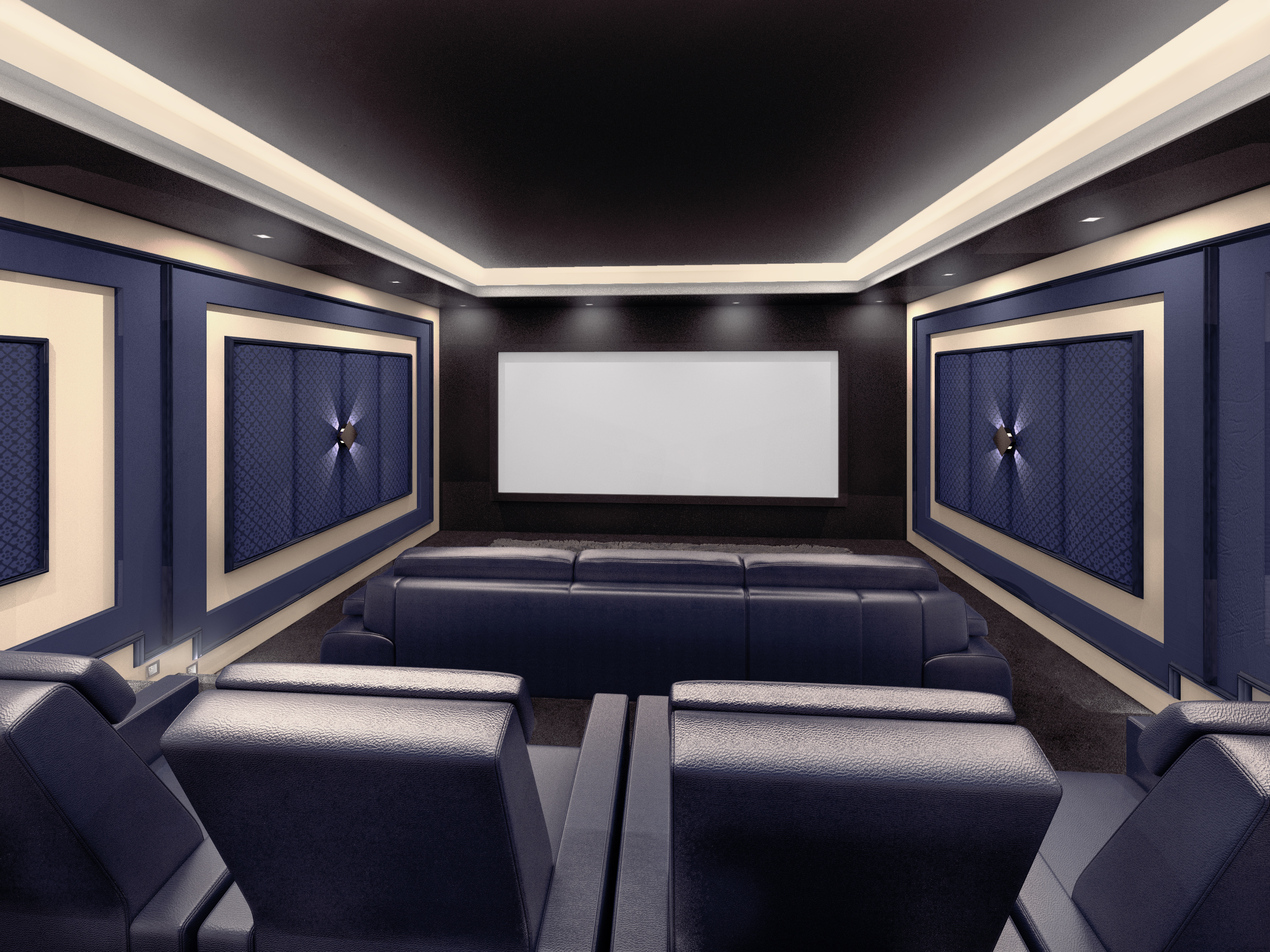 LED cove lighting allows you to add home theater lighting without creating a glare or shining onto your screen. This type of lighting can be added behind molding on the top or bottom of walls or at transitions in wall surfaces. You could use LED bulbs behind built-in shadow boxes at the top of your walls, or use LED strip lights for a seamless look. With strips, you're able to customize colors for game days or to match movie themes and control them from your seat. Dim them to your desired level, and keep them on so that you can move around safely during a movie.
Click here to learn how to install LED cove lighting in your theater.
Under-Chair Lighting
You can easily adhere LED strip lights to the underside of chairs and other furniture to make them pop. Installation will take just a matter of minutes, and wires can easily be hidden under each chair. Choose from endless color options, and control them with a wireless remote.
Step Lights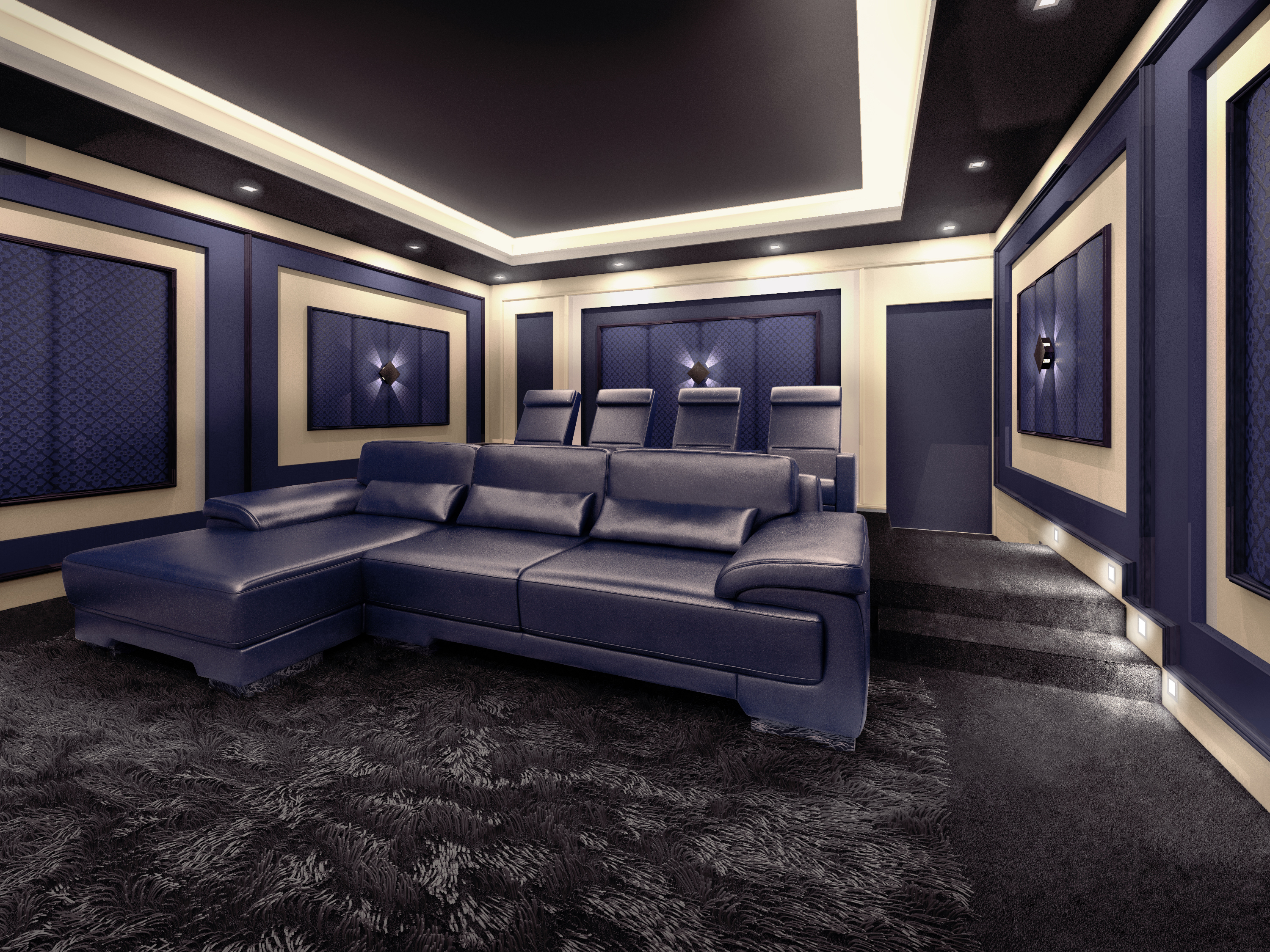 LED step lights are a great way to add useful safety lighting to your home theater. Add them to the bottom of walls as pathway lights, or use them on step fronts or alongside them. They're available in a variety of intensities, color temperatures, and shapes. Choose decorative trim options to match your decor and direct light exactly where it's needed.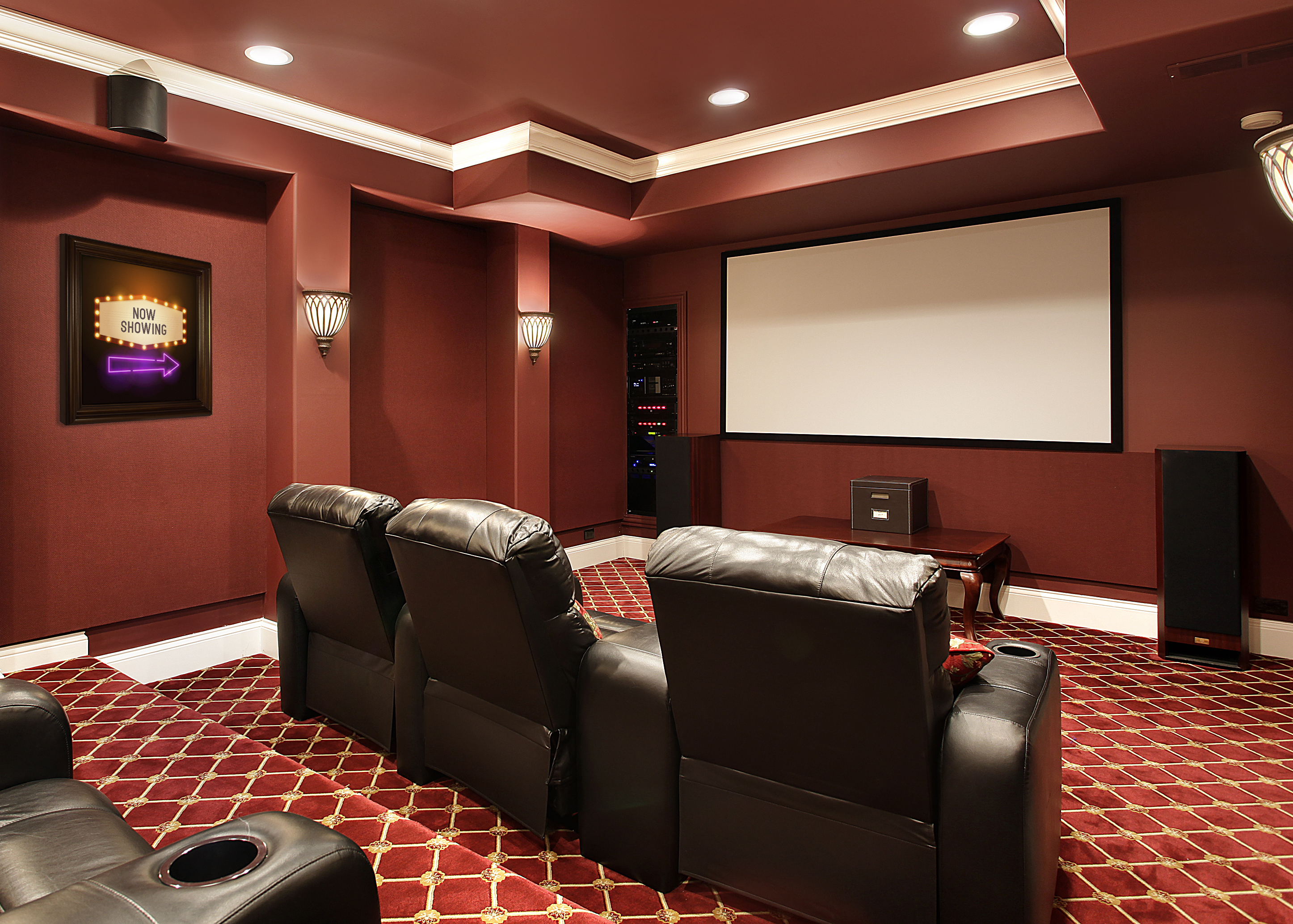 Turn your favorite posters into illuminated displays with dimmable LED Light Box Panels. Your images are printed directly on panel light lenses and are flawlessly illuminated with no visible bulbs or spots of light (hot spots). You can choose from several sizes and mounting options, including wall, ceiling, and stand-alone. You can even add a decorative wooden frame to your panel.
Cup Holder Lights – LED Halo Rings
Although they're commonly used as vehicle daytime running lights, these LED halo rings are the perfect way to deck out your cup holders. They come in different sizes, styles, and colors. Color-changing versions are also available with dynamic modes that can be controlled with a wireless remote. And don't worry about setting a drink on them. They can be purchased with durable plastic covers for protection against spills and condensation.