Get Creative With Portable LED Strip Lights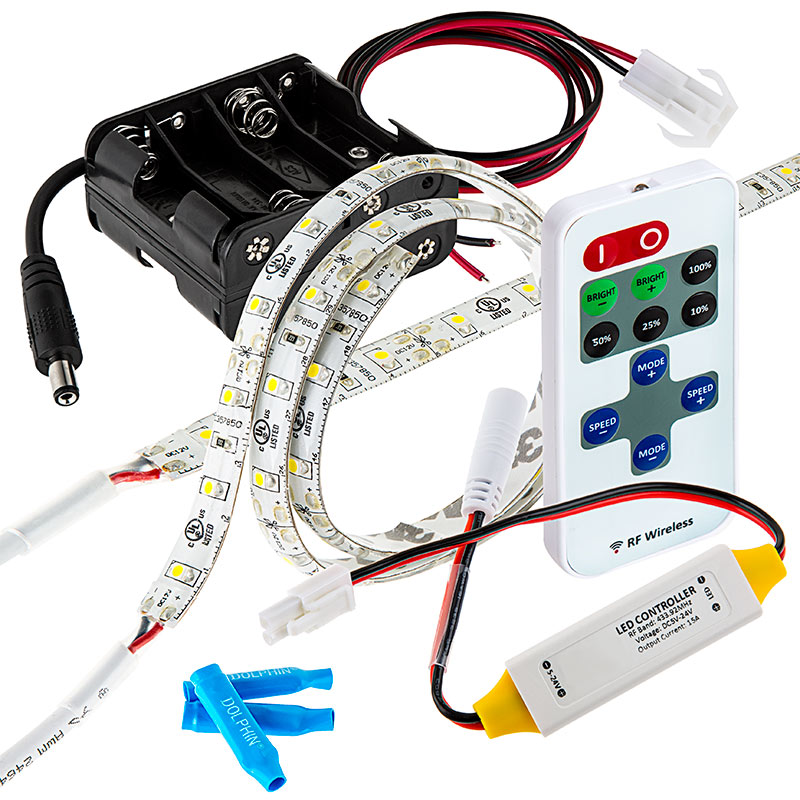 Illuminate anything from skateboards to yard games, and transform them into unique, eye-catching displays that you can use anywhere. Portable LED strip light kits come with everything you need to install and operate your lights. They're available in single colors or color-changing RGB, and you can control multiple dynamic modes with an in-line controller or a wireless RF remote. Check out the list below for some ideas and inspiration on ways to use portable LED strip lights.
Indoor/Outdoor Game Lights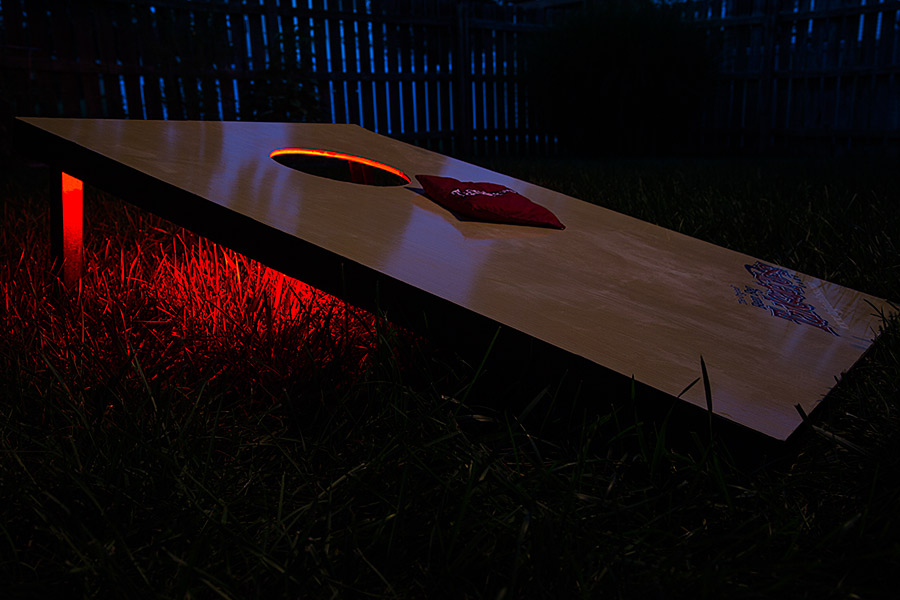 Don't let darkness stop your party. Adding portable LED strip lights to a cornhole beanbag toss or washer game will not only keep the party going well into the night, but they're sure to be a crowd pleaser. You can also outfit your indoor games with LED strip lights. Easily create a light-up dart board or LED pool table that's unlike any other.
Truck Bed Lights
Perfect for tailgating or late-night stargazing—portable LED light strips make the perfect truck bed lights. They're easy to install and are a great way to add colorful illumination without having to do any vehicle wiring. Adhere the strips to your truck bed with their adhesive backings, and mount the battery pack in a covered location so that it's not exposed to water.
Wagon, Stroller, and Power Wheels Lights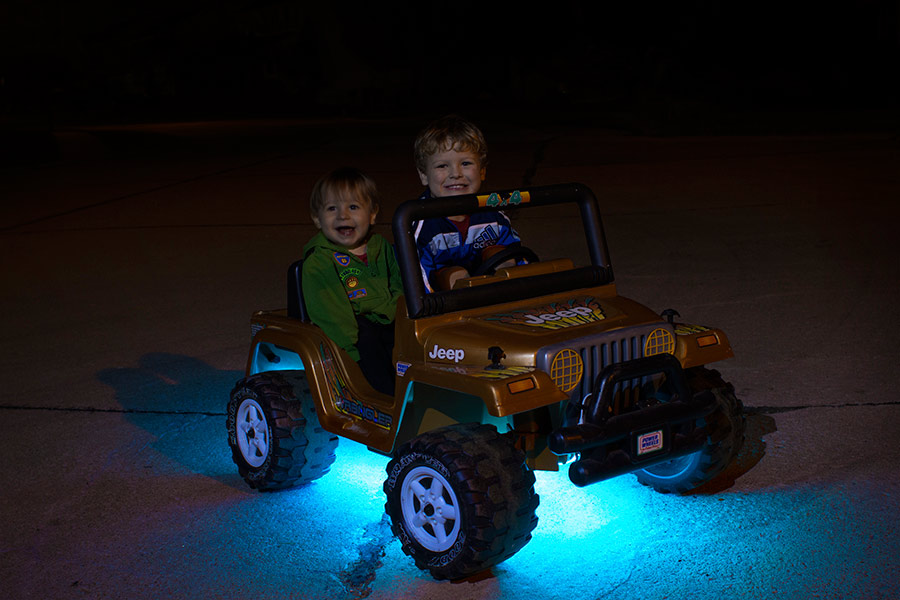 Let your little one ride in style with LED strip lights on their wagon, stroller, or ride-on Power Wheels vehicle. These portable LED lights are super simple to install and can be set to one of many exciting single-color or color-changing modes. They will not only capture the attention of your baby, but they'll also provide increased safety and visibility for evening walks or events.
LED Snowmobile Lights and Sled Lights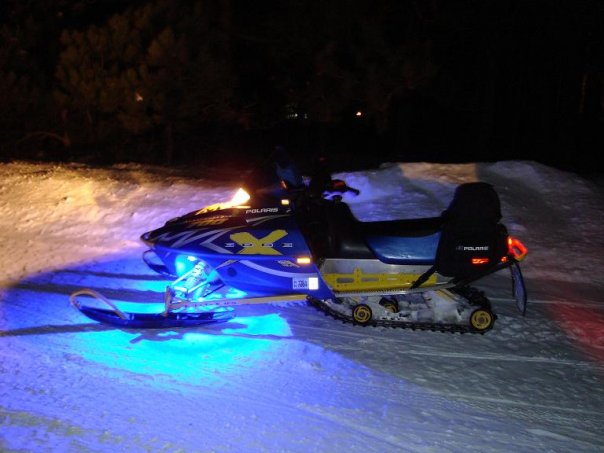 Create a one-of-a-kind illuminated sled or snowmobile with these colorful LED strip lights. Simply mount the battery pack in a dry location, and add LED strips wherever you like; they're weatherproof and can be exposed to moisture.
Prop and Costume Lights
From movie, theater, or extravagant Halloween props to models and costume figures—portable LED strips lights will take your project to the next level. They're available in several shades of white as well as pink, UV, blue, green, yellow, amber, red, or color-changing RGB to match any theme or design.
LED Skateboard Lights and Scooter Lights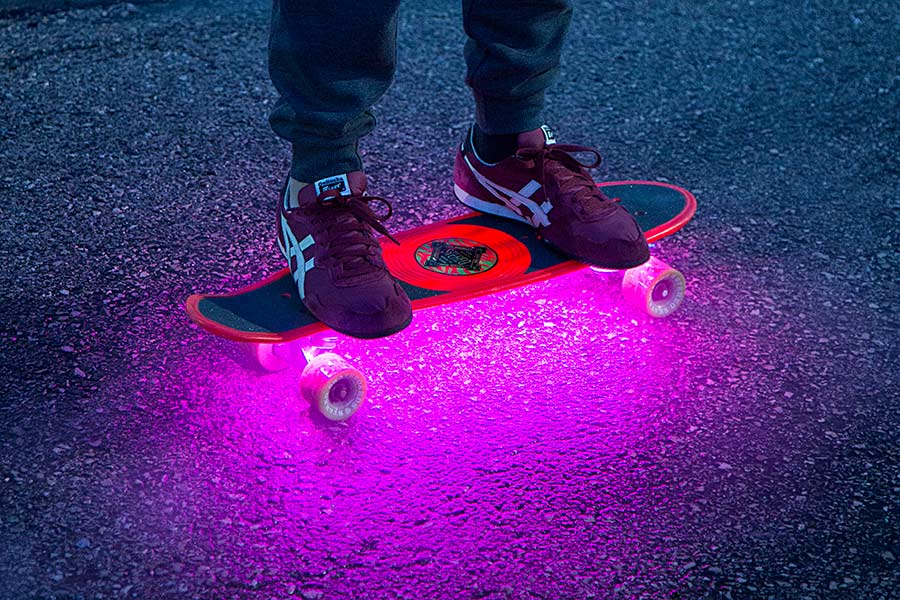 Decorate your skateboard or scooter with LED strip lights, and differentiate yourself from the crowd. The portable LED lights are easy to apply, and you can use the wireless RF remote to control single-color or color-changing modes while you ride.
Portable Canopy Tent Lighting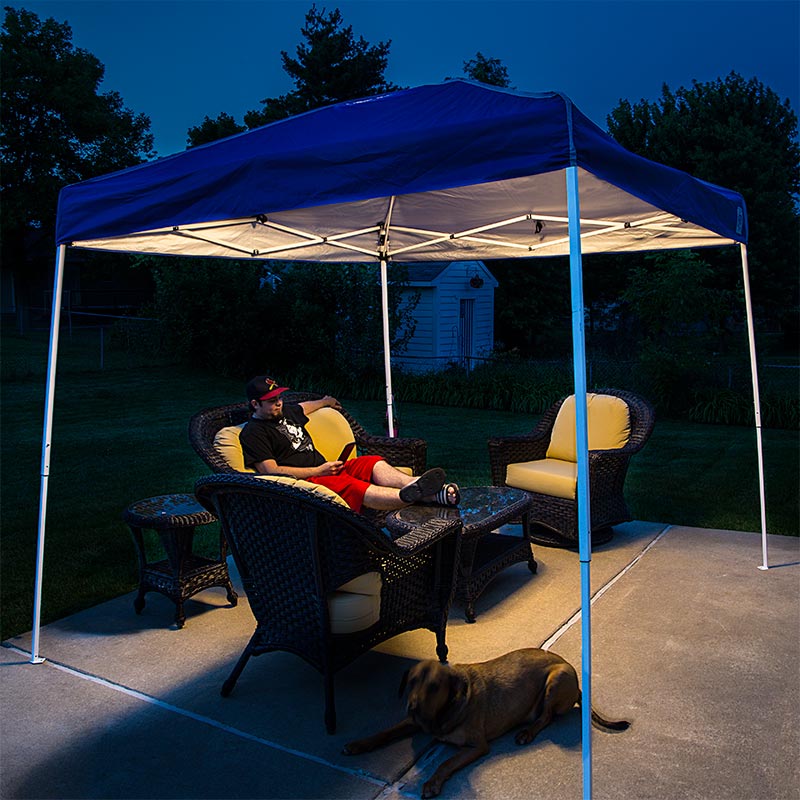 Brighten up your next tailgate party or camping trip! Install portable LED strip lights on canopy tents, sun shelters, instant canopies, pop-up shelters, or E-Z UP Instant Shelters. A variety of colors are available—including "Bugs-Away" yellow—and the strip lights provide up to 402 lumens of illumination.
Holiday Decorations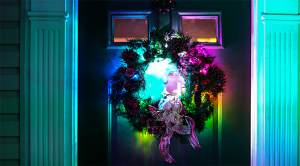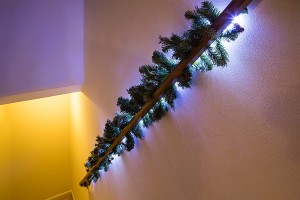 With portable LED strip lights, you can create a lighted wreath, garland, or other holiday decor that's unlike anything storebought. Colors are available for every holiday, and the attention-grabbing strip lights have several modes from flash to strobe to fade and more.
Art Projects
Make your next project shine. Use portable LED strip lights on class projects, homemade board games, wall hangings, and more. These single-color or color-changing strips are easy to apply and are sure to help you create a one-of-a-kind project.