Four Ways to Brighten up Your Thanksgiving
Taking on a Thanksgiving get-together is no easy task, no matter the size of the meal or guest list. Fortunately, making it memorable doesn't have to be complicated. Quality lighting is a simple way to bring better functionality and ambiance to the spaces where you cook the meal and entertain guests. And once these LEDs are installed, the energy-efficient light is something to be thankful for all year long.
1. Choose High-Quality Under-Cabinet Lighting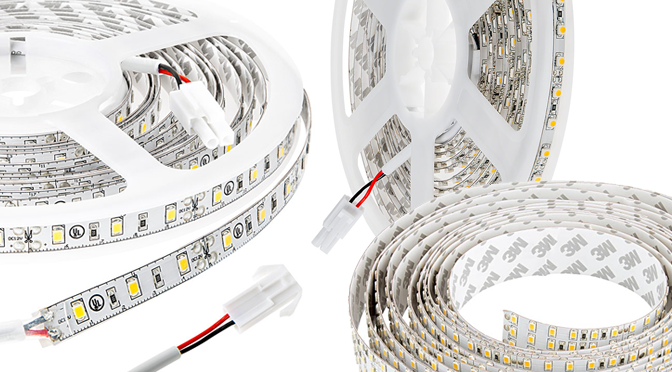 Preparing a Thanksgiving meal requires quality lighting. Choose high-CRI LED strip lights for under cabinet kitchen lighting. They are designed to render colors more accurately, making it easier to see during food preparation, and making dishes appear more vibrant. 
Available in a wide range of color temperatures, ranging from a warm glow to cool white, and with dimming capabilities, they can be completely customized to your kitchens changing functions, both practical and decorative. They're easy to install under, above, or in cabinets, with a slim profile and peel-and-stick adhesive backing.
Check out additional articles to learn more about CRI and color temperatures:
What is CRI?
CCT: Understanding the Basics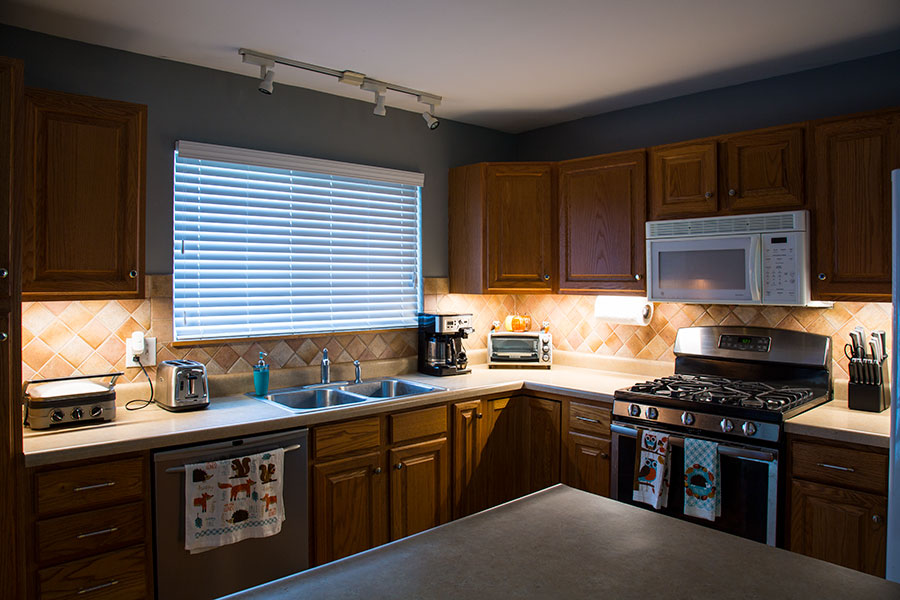 2. Go Vintage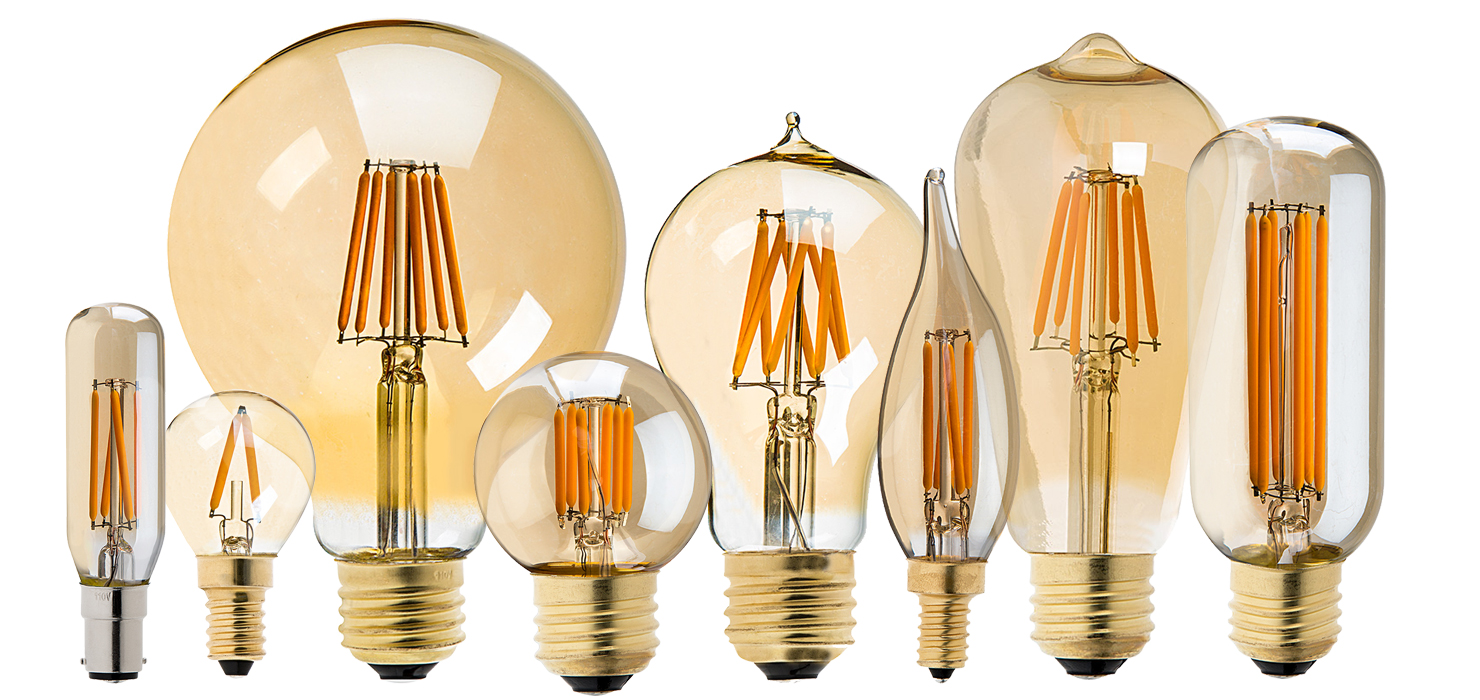 Just because you're upgrading to energy efficient LEDs doesn't mean you have to ditch the warm filament style. Choose from a variety of shapes and sizes to find the LED filament bulb for your fixture. Vintage gold-tinted filament adds a layer of elegance and warmth to any space. Base types are available for chandeliers, wall sconces, bathroom vanities, and more. And even though these emit a warm glow, you don't have to worry about overheating or hot bulbs.
Don't see what your looking for? Use our Universal Bulb Finder to find the base type, bulb shape, and light color ideal for your home lighting project!
3. Illuminate Your Decorations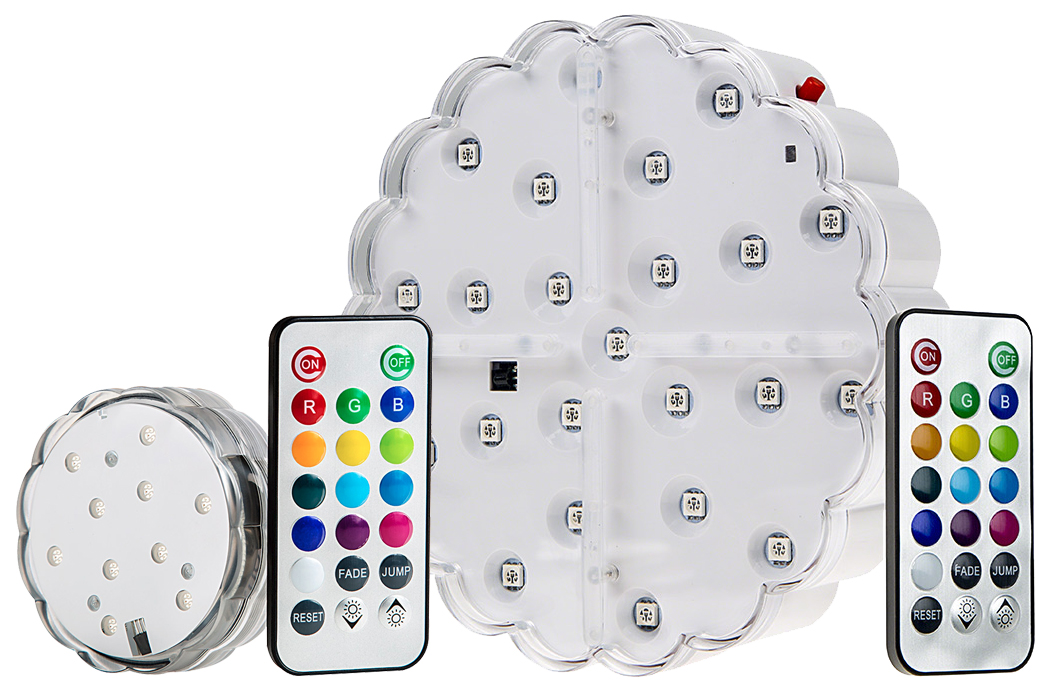 Add another dimension to table centerpieces, mantle displays, and more with battery-powered novelty lights. LED centerpiece light can illuminate a bouquet from below to help it stand out among a table full of holiday dishes. Submersible LED Vase Lights can withstand moisture to light a bouquet from inside the vase. With included remotes, you can operate from a distance. Turn the lights on and off when you need them, and choose from single color or color-changing patterns. No dangerous flames, no over-heating, no worries.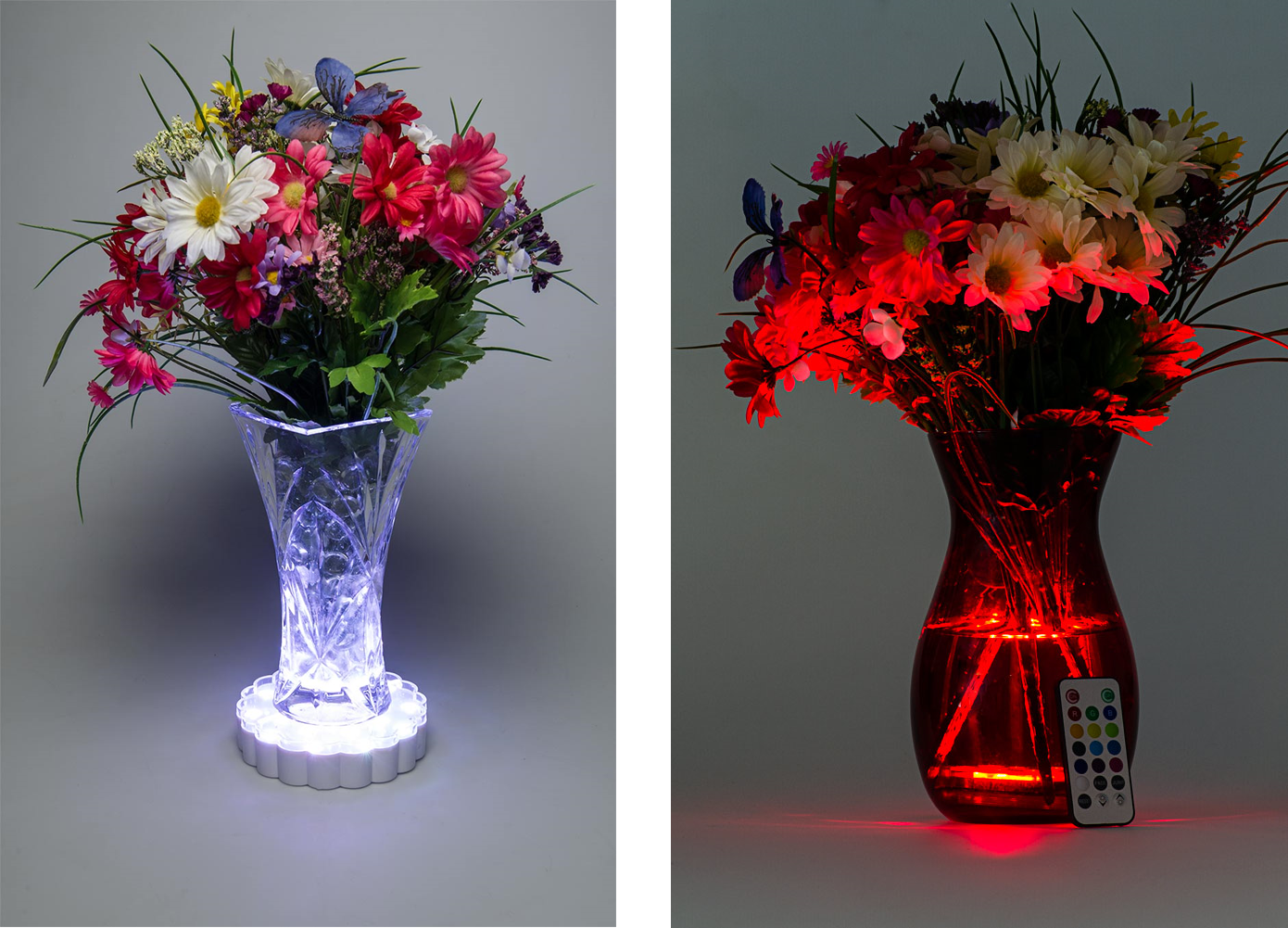 4. Fairy Lights
Christmas doesn't have to be the only holiday that's merry and bright. There's no easier way to add a layer of warmth and light to a decoration than with a string of LED fairy lights. Built with bendable, moldable wire, these lights can be wrapped around wreaths, weaved through garland, strung across walls, even made into specific shapes or letters. We offer a line specifically designed for wine glasses, complete with a cork-shaped battery case. Control options are available with batteries, USB, and even solar power.
Shop our line of fairy lights
available in a range of color temperatures and power options.
Find all the solutions to your holiday lighting projects at Super Bright LEDs. With any purchasing, planning, or installation questions, give our staff a call at 866-590-3533.